SAFE Project's Recovery Housing Collective is a group of national leaders combining their knowledge, skills, expertise, and lived experiences to support the recovery housing landscape. 
The focus of the Collective is to create solutions that address the gaps in recovery housing. As a priority, the Collective is building a national recovery housing locator because no such tool exists. Through the Collective, SAFE Project hopes to stabilize the recovery housing landscape and increase access and quality for those seeking recovery housing.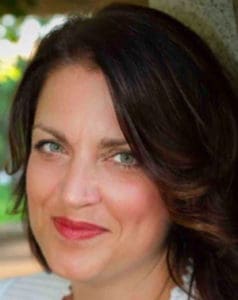 Larissa Matzek, one of 13 Recovery Housing Collective members, is the Executive Director of the Massachusetts Alliance of Sober Houses (MASH). She supervises all operations related to the agency's mission of overseeing the voluntary certification of sober homes. Before joining MASH, Larissa managed the Advanced Manufacturing Futures Program at MassDevelopment, Massachusetts' finance and development authority. She was also the Executive Director of the National Police Accountability Project at the National Lawyers Guild and worked at the Massachusetts Office for Victim Assistance. 
As SAFE Project discussed in the Highlighting Recovery Housing Operator Experiences During COVID-19 blog, many recovery houses are struggling and feeling the direct impact of the pandemic in different ways. Each recovery house's pivot in response is unique as well. 
For Larissa and MASH, COVID-19 necessitated the creation of three new initiatives.
First, MASH implemented a rent relief program for residents of MASH-certified sober homes who lost their income due to COVID-19. To date, MASH has given out $95,000 in rent relief, and they continue to give out additional funds every week. 
MASH also contracted with the Massachusetts Departments of Probation and Parole to provide rent relief to new residents. MASH-certified houses that take new residents from these departments qualify for up to eight weeks (per resident) of rent relief. MASH has approximately $250,000 in this fund. 
Finally, MASH developed a provisional 60-day certification initiative to get new houses certified. MASH is working with their partner agency to do video inspections, followed by in-person inspections, once deemed safe to do so. Houses also sign additional provisional certification paperwork that attests that the home meets all MASH standards. 
Larissa and MASH are persevering through challenging times to serve the recovery housing community, and SAFE Project is grateful for Larissa's work as part of our Collective. Meet all of the Recovery Housing Collective members. 
SAFE Project knows how vital recovery houses are. We are here for you, and we want to hear from you! What is the experience of your recovery house? Do you have a story to share? Come talk to us during our Recovery Housing Conversations meetings. Register for our next meeting on June 11, 2020, at 1  PM EST.
During these times, we all need support. If you're a recovery house operator and would like more information about how to help your community, please visit our Recovery Housing website or contact community@safeproject.us.