Be SAFE
Hospital Campaign
SAFE Project launched the Be SAFE campaign to increase awareness of the opioid epidemic and the importance of being safe with opioids.
Most misused prescription medicines begin their journey with a legitimate prescription from a hospital or clinic. That's why SAFE Project is passionate about working with hospitals across the nation to change this pattern and increase awareness of the risks that come with taking and sharing prescription opioids.
Through signage customized for your audience, the Be SAFE Campaign helps hospitals:

Educate patients and staff about the risks associated with sharing prescription medicine

Promote safe storage and disposal of unused medication

Encourage communication between a healthcare provider and patient about pain management options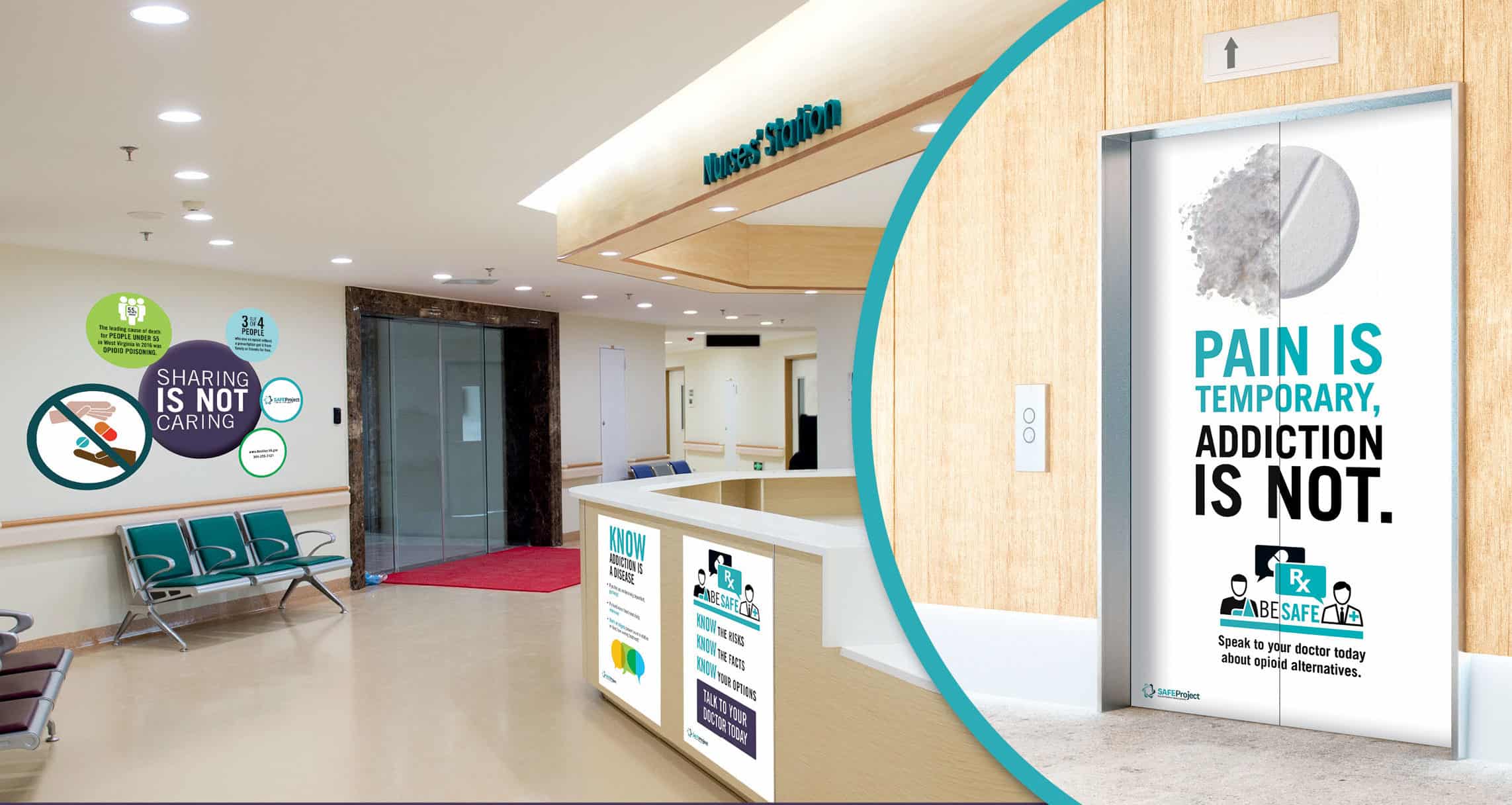 By partnering with SAFE, hospitals can put up signage and flyers throughout their facilities that highlight the risks related to opioid use and encourage the public to ask for alternatives to opioids.
Key Messages
SAFE Project launched the Be SAFE Campaign to arm the public with helpful information about prescription painkillers and encourage everyone to have open conversations with their doctors about their pain management options. The key messages that encompass the Be SAFE Campaign are noted below.
KNOW THE RISKS
The risk of opioid addiction increases in as little as FIVE days.

Opioid overdose kills 134 people per day in the United States.

4 out of 5 people dependent on heroin began by abusing prescription medications.
KNOW ADDICTION IS A DISEASE
If you feel you are becoming dependent, get help!

If a loved one or friend needs help, intervene.

Don't let stigma prevent you or a relative or friend from seeking treatment.
KNOW YOUR OPTIONS
Ask your doctor about alternatives to opioid pain medication.

If opioids are necessary, ask about your dose and the plan to taper you off.
KNOW THE FACTS
11.5 million people misused a prescription opioid in 2016.

Many different drugs are actually opioids. Such as: OxyContin, Roxanol, Duragesic, Demerol, Vicodin, Tramadol, Dilaudid, Opana.
KNOW SHARING IS NOT CARING
Don't put a friend's life at risk by sharing opioid painkillers

When prescribed opioids, store them where other people cannot access them.

If you have unused opioids, get rid of them at a "

Take Back

" location or ask for a disposal pouch at your pharmacy or clinic.

When you share the drugs, you share the risk.
Campaign Results
One hospital implemented a similar campaign, and it resulted in an overall reduction in pain medication prescriptions, improved public awareness, and decreased diversion. Based on analysis of prescriptions given versus patient use, the health system set a goal to reduce opioid prescriptions for acute pain by 40% in 2018. In just six months, they achieved a 28.5% reduction. They also collected more than 20,000 pounds of prescription medicines through their disposal program.
The cost to produce signage for your hospital or community will vary by region or locality. Designs can be done in-house or contracted out to a designer. The SAFE team will work with you to create a campaign that suits your facility's needs. See photos of the most recent installation in the Beckley VA Medical Center.
Nearly 90% of misused prescription painkillers are obtained through a doctor, a relative or a friend.
For more information about how to receive customized signage for your hospital, fill out the form below.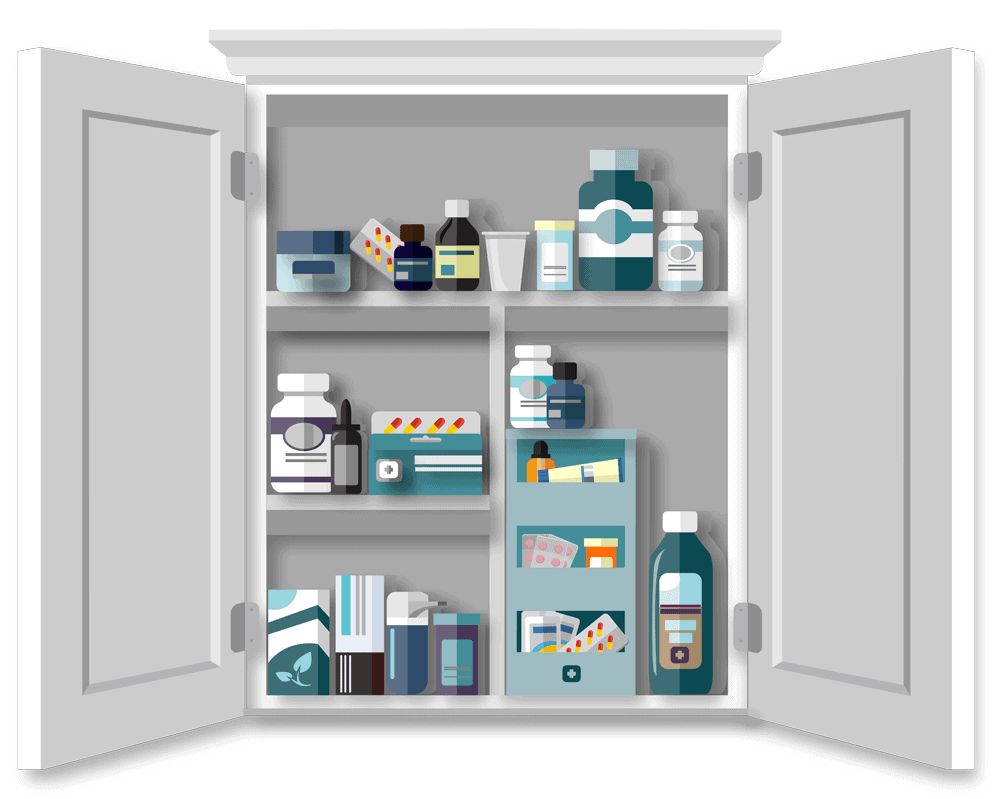 Resources
Resource

Learn about the risks that can come with prescribed opioid medication.

Resource

Opioids are one way to alleviate pain, but they come with a substantial risk if misused, used over long periods of time, used in high doses, or combined with other medications.

Resource

Addiction affects everyone in the person's life; family, friends, and coworkers. To combat addiction, we must understand the science behind addiction.