Recovery Housing Collective
A national group of leaders supporting the recovery housing landscape.
Meet the members of the SAFE Recovery Housing Collective.
The focus of the collective is to address the gaps in recovery housing and jointly create solutions. The collective is building a national recovery housing locator. Through the collective, SAFE Project hopes to stabilize the recovery housing landscape and increase access and quality for those seeking recovery housing.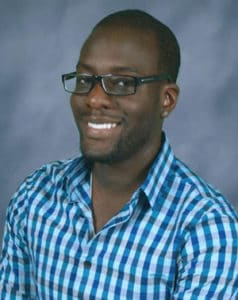 Leo Altidor originally hails from New York, but received his bachelor's in Psychology from Dickinson College, and his Master's degree in Clinical Mental Health Counseling, from Johns Hopkins University. Despite being a young clinician, substance use work has been part of Leo's life since his days as an intern at the Long Island Council on Alcoholism and Drug Abuse, in high school. Before transitioning to his role at the Haven, Leo worked on the University of Maryland, College Park's Substance Use Intervention and Treatment team, providing university students with a continuum of care including but not limited to psychoeducation, substance use harm reduction, and abstinence-based substance use treatment. Leo is deeply committed to improving the standard of mental health and substance use care provided to college students, especially in light of his experience with case management at Johns Hopkins. This has expanded into a passion for improving the overall quality and scope of recovery housing for collegiate populations. With a focus on Motivational Interviewing and Person-Centered Therapy, Leo works to establish a safe space for students and their families to work through stigma, better understand the confluence of substance use and other mental health conditions, and successfully renegotiate their relationship with substances. Leo is invested in his continuing development and perfecting his craft as a competent counselor.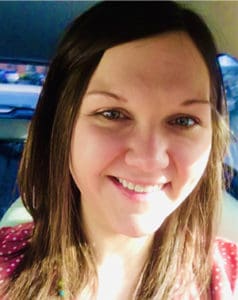 Emily Birckhead is the executive director of the West Virginia Alliance of Recovery Residences, which  has been tasked with implementing nationally-accepted best practice standards and ethical guidelines for non-treatment recovery homes in the state.  She graduated from WVU with her BS in Political Science and is currently working on her Master of Social Work Degree with Marshall University. She is certified as both a CCAR Peer Recovery Coach and 200-RYT (Registered Yoga Teacher). Emily has previously worked as a Recovery Coach with the Partnership of African American Churches and as an AmeriCorps VISTA with Try This WV. She has also supported the development of organizations like WVU's Collegiate Recovery Program and WV Recovers, an integrated, statewide peer recovery network for people with mental health and substance use disorders. Emily serves on the Board of Directors for the Kanawha Pastoral Counseling Center (KPCC) and the West Virginia Association of Alcoholism and Drug Abuse Counselors (WVAADC).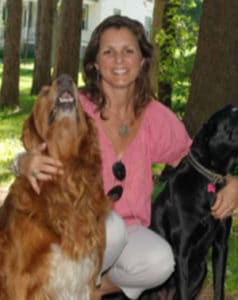 Sarah Coupe is the Founder and Director of Grace House for Women, the first managed women's recovery residence in Portland, Maine since 2010. Sarah and her team specialize in the practical application of recovery principles into daily living and finding balance of mind, body and spirit.
She is also a founder of the Maine Association of Recovery Residences which oversees the ethical and safety standards for recovery residences throughout the state.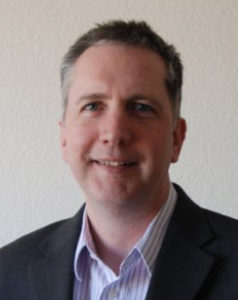 Jonathan Cox is a Senior Associate at the Center for Social Innovation (C4) with 25 years of experience working in the areas of homelessness, substance use, and supportive housing in both the United States and the United Kingdom. Mr. Cox provides technical assistance to HUD Continuums of Care (CoC) with an emphasis on Housing First and rural communities. He also works with recovery housing projects on policy, best practices, and capacity building. Prior to joining C4, Mr. Cox was the planning manager for Georgia's Balance of State Continuum of Care and Entitlement.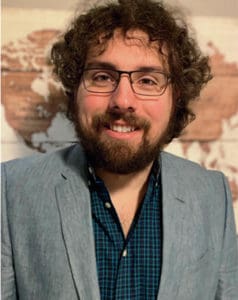 Timothy Diehl lives in Bradley Beach, NJ where he works remotely as the Director of Technology for Oxford House, while also working full-time as a software engineer in New York.  In 2013, Tim created the website oxfordvacancies.com as a self-initiated volunteer project.  Oxfordvacancies.com is a web-based vacancy management system that leverages text messages, phone calls, and emails in an automated fashion to keep its vacancy data up to date.  Tim started with getting 120 houses in NJ onto the system and then moved onto other states one by one.  In 2014 the CEO and Founder of Oxford House, Paul Molloy, hired Tim to roll-out the system nationwide. Today the system is used by every Oxford House in America, over 2600 houses to date.  In his role as Director of Technology, he is responsible for overseeing, managing, and coordinating all projects involving new or existing technology within the organization.  In his spare time, he loves playing guitar, traveling the world, and annoying his better half.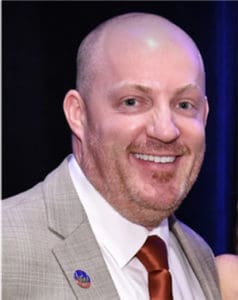 Jason Paul Jarreau prefers the pronouns of he, him and his, is in long term recovery from substance use disorder. Jason started his journey on November 29th, 2011 in his home state of Louisiana. In May 2013 he began his career with Oxford House, Inc. In 2016 he was promoted to Sr. Manager of Contracts. In this role, he manages the multiple state and local contracts across the country, as well as working directly with the COO and CEO of Oxford House, Inc. Jason serves as the national representative for OHI on SAMHSA's National Recovery Month Planning Partners and many other national platforms, as well as co-planner for the annual Oxford House World Convention.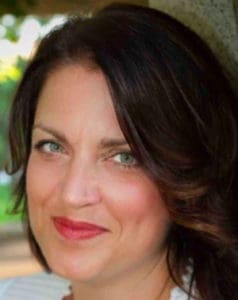 Larissa Matzek has served as Massachusetts Alliance of Sober Houses (MASH) executive director since February 2019. In that role, she oversees all operations related to the agency's mission of overseeing the voluntary certification of sober homes. Prior to joining MASH, Larissa managed the Advanced Manufacturing Futures Program at MassDevelopment, the state's finance and development authority. She was also the executive director of the National Police Accountability Project at the National Lawyers Guild and worked at the Massachusetts Office for Victim Assistance. Larissa has a bachelor's degree in communication from Salem State College and a master's degree in nonprofit and organizational management from Brandeis University.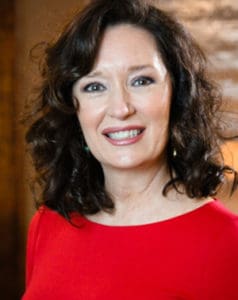 Dee K. McGraw has a BS in psychology from Vanderbilt University, an MSW from Grand Valley State University, and over 25 years of experience in the substance abuse treatment & prevention field. Currently, Ms. McGraw is the Director of Education & Event Services for C4 Recovery Foundation, a non-profit organization with worldwide projects. Her primary responsibility is the Conferencing Division, which encompasses the Addiction Executives Industry Summit (AXIS), the Cape Cod Symposium on Addictive Disorders (CCSAD), the West Coast Symposium on Addictive Disorders (WCSAD), the CORE conference and the Evolution of Addiction. The C4 Recovery Foundation conferences are widely regarded as among the best educational events in the industry.
Ms. McGraw began her career in substance abuse as a therapist. She then coordinated prevention efforts in a six-county area for the State of Michigan, subsequently, coordinating substance abuse training statewide. She has additional experience as a trainer/consultant for CSAP's Managed Care Section and as a reviewer of local, state and federal grant applications. For over 10 years she has been President of her local Community Action Council whose mission is to act as a catalyst to educate parents and the community concerning the illegal use of drugs and alcohol while promoting a safe, healthy environment for students.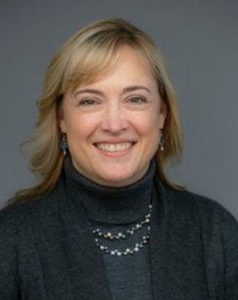 Susie Mullens is a licensed psychologist, licensed professional counselor, certified advanced alcohol & drug counselor, master addiction counselor & supervisor. She has been working in the mental health & substance use disorder field for over 28 years and has worked in all aspects of the continuum of care. She is currently the program coordinator for the Southern WV Collegiate Recovery Network which is a new program housed at Marshall University Research Corp. to help expand collegiate recovery efforts on 7 campuses in southern WV. She was formerly the Interim Director of the West Virginia Office of Drug Control Policy (ODCP). While at ODCP she was responsible for securing the seed money (100K) for 5 collegiate recovery programs in WV.
Prior to ODCP she was the Director of Operations for the Association of Recovery in Higher Education, served as a Recovery Specialist helping establish the WVU Collegiate Recovery Program & Therapist at West Virginia University and was the Mid-Altantic Regional Representative on the ARHE Board of Directors. She is also a past president of WVAADC, the state alcohol and drug counseling association.
She hosts a show on the WV Library Commission Network called Solutions, Service & Serenity which helps raise awareness about programs around West Virginia who are working across the continuum of care (prevention, early intervention, treatment & recovery).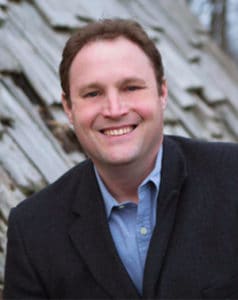 Rogan O'Donnell is a hands-on Chief Executive Officer (CEO) with expertise in business development, consulting, and real estate development.  O'Donnell's recovery journey began at 19 years old. Like other young people in college, he had to withdraw from his first semester due to his substance use. Through Serenity Hill, an on-campus recovery housing program run by students,  he graduated from Franklin Pierce University. He received a Bachelor's Degree in Social Work and Counseling. Since his recovery journey, he has been deeply involved in 12 step communities and lives on all three sides of the triangle.
After a few decades in the real estate world, O'Donnell moved into the recovery space.  He listened to his spirit which was calling him back to his original roots.  In 2007, he founded New Foundation Recovery House to fill the need for more recovery housing in Freehold, NJ.  Through local approval and community support, New Foundation Recovery House has helped to rebuild the lives of hundreds of men and their families.
Today, O'Donnell sits on the board for the YMCA and consults for Recovery Organization Consulting. He has been an integral part of the building the Recovery Housing Collective. On his off time, you can find him with his malamute Rowan, fishing or on Penobscot Bay in Maine.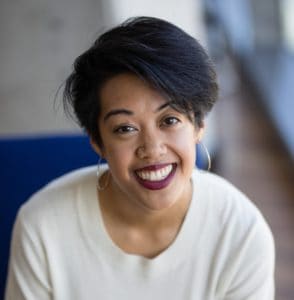 Sazha Ramos has a BA in Applied Human Behavior from Northern Arizona University and is completing her MSW at Rutgers University. Currently, she is SAFE Project's Recovery Housing Manager and is leading the collective to build the nation's first recovery housing locator.
Sazha brings her lived experience in a collegiate recovery home and her operator experience of owning two sober livings that served the Louisiana area. She has presented on a national level for harm reduction, collegiate recovery, and recovery housing.
Prior to her work at SAFE Project she interned with the Association of Recovery in Higher Education and worked for the Veterans Administration, the Chief of Naval Operations Awards Board, and on Capitol Hill for the Wounded Warrior Program that placed veterans in congressional members districts.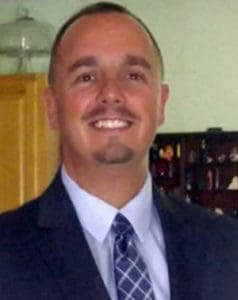 Humble House Recovery is a dream come true for Jeremy Savin and his family. After spending more than a decade in active addiction, and years of incarceration, he surrendered to the fact that he has the disease of addiction, became willing to try something different and asked for help. Jeremy went to an Oxford House* where he believes that was the most pivotal and beneficial decision in his long-term recovery. He enrolled in Anne Arundel Community College where he majored in Addiction Counseling, obtained his associates and subsequently acquired licensing through the Board of Professional Counselors in January 2011.  He then began his career in the helping profession with an intake position at Hope House Treatment Center. Jeremy left that position to pursue his own dream and is now thrilled to have opened 3 men's recovery residences on the Eastern Shore, and give back to the community he grew up in and loves so much. He remains active in 12-step recovery, continues to work with his sponsor Brian and other men in the program. Jeremy hopes that Humble House will provide all the same opportunities he received during his time at the Oxford House*, and continues to receive in 12-step recovery.
Learn more about Humble House and get a behind-the-scenes look at what it takes to manage and operate a recovery house here.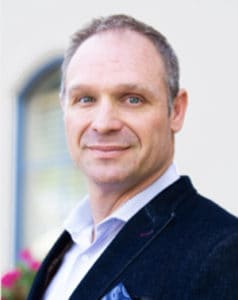 Timothy Westbrook is in the business of helping people recover from substance use disorders and process addictions. Tim was born and raised in Southern California and spent his teen years in Oxnard, California. He attended the University of California, Davis where he obtained his Bachelor of Science in Business. Most of his post-college years were spent in the San Francisco Bay Area, until he moved to Arizona in 2006.
Struggles with substance addiction eventually began to affect every area of his life. By March of 2011, Tim hit his bottom and became willing to go to any lengths to get and stay sober. Through his journey out of addiction and in recovery, Tim brings experience, strength, and hope to the man who wants lifelong sobriety. His passion for health and fitness, long-term sobriety, and changing lives is not only what inspired him to open Camelback Recovery, but accounts for Camelback's high success rate.
Today, Tim has held board positions for several non-profits, he actively works a 12-Step program, and he is well connected in the recovery community. He is also an Ironman and avid yogi. In the interest of furthering his education and becoming a better tool for Camelback Recovery, he obtained his Master's of Science in Addiction Counseling at Grand Canyon University in 2016. His recovery has led him to living a happy, useful and whole life in sobriety.