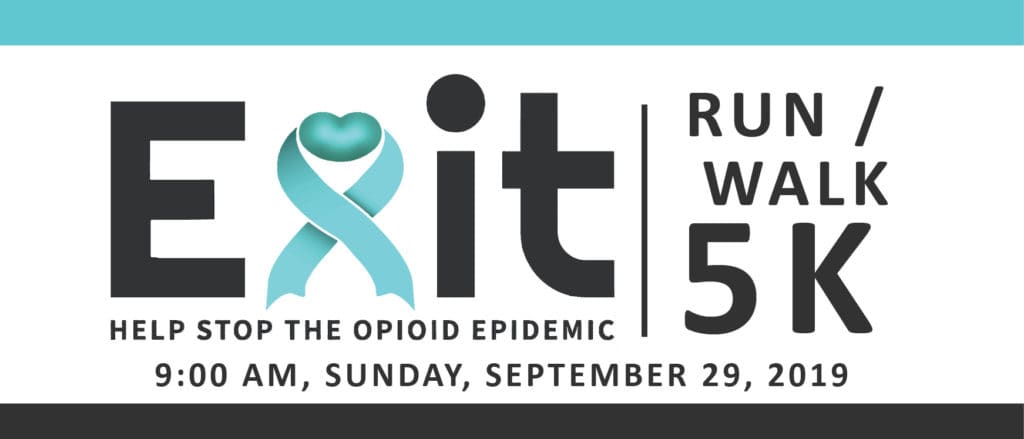 SAFE Project will have an information table at the Exit Opioids 5K event that will be held on the Dorothea Dix Campus on Sunday, September 29, beginning at 9 am. Profits from the event will go to Exit Opioids.
Exit Opioids (Exit) is a non-profit organization that was established in 2019 in Cary, North Carolina and created to connect people suffering from drug addiction to treatment centers, services, and resources in the fastest way possible to help them eliminate drug dependency. This non-profit was established to reduce the gap that many programs have with addressing the opioid crisis and the lack of user-level awareness that exists. There is an abundance of various help resources available, but resources are not always accessible by the users in a timely fashion – at the critical time when in crisis, to enable an immediate connection with the self-assisted facilities. Exit's connection platform to treatment centers, services and resources are expected to reduce opioid overdose and overdose death.
Click here for more information on how Exit Opioids plans to fulfill their mission.
The mile will begin at 9 am; while the featured 5K will start at 9:30 am.
Those in the 5K can elect to receive an official finish time or just participate in the event without being timed.  However, only the timed entrants will be eligible for awards at the end of the race.
The entry fee for the 5K is $35 ($20 for those ages 12 and younger).  The mile entry fee is $15 ($10 for those ages 12 and younger).
There is a special family entry fee of $90 for a family of four or less. Additional family members can enter for $15.
The entry fees increase by $5 after September 19.  T-shirt sizes are also guaranteed to all entered by the 19th.  After that date, it will be "as available."
In the 5K awards will be presented to the top three male finishers overall, to the top three female finishers overall, and to the top three finishers in each of the following age groups: 12-under, 13-19, 20-29, 30-39, 40-49, 50-59, 60-69 and 70-over.
Click here to download a course map.
During the event, the film "The First Day" by award-winning filmmaker Jonathan Hock will be presented. This film focuses on the struggles facing youth today and the reasons why young people turn to substances in the first place.