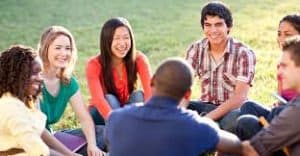 Registration:
This event is open to the public and we encourage all to attend! The content is mostly geared towards students and higher education professionals. Sessions will also be applicable for treatment providers, clinicians, educational professionals, family members, policy makers, and all other collegiate recovery stakeholders.
To see full information, please visit the Academy Registration page. To register for this event, please click here.
Sponsorship:
If interested in sponsoring the Mid-Atlantic Collegiate Recovery Leadership Summit, please visit the Sponsorship page or email Tim Rabolt at tim.rabolt@collegiaterecovery.org
FAQ and Contact Info:
For frequently asked questions about the Academy, please visit the FAQ page. If you have additional questions about the Academy or Midwest Collegiate Recovery Summit, please email us at academy@collegiaterecovery.org
Travel & Accommodations:
Location:
Courtyard Minneapolis Downtown
1500 S Washington Ave
Travel:
Plan to travel on Friday, April 12th. Check out will be mid-late morning on Sunday, April 14th. Programming will be on Friday evening, all day Saturday, and Sunday morning.
If driving, there is on-site parking available for the following amount:
Daily – $22
If flying, book your flight to the following airport:
Minneapolis (MSP) 
No shuttle available to/from hotel to airport.
Hotel direction: 9.7 miles NW
Lodging -ARHE has a block reserved for lodging at Courtyard Minneapolis Downtown.
Queen Room
$140/night for 1-4 people (plus taxes + fees)
King Room
$140/night (plus taxes + fees)
Students who are accepted into the Leadership Academy will not be responsible for booking/paying for their accommodation.