In celebration of National Recovery Month, two good friends and SAFE Project team members Dylan Dunn and Sazha Ramos share a candid discussion about Sazha's recovery story.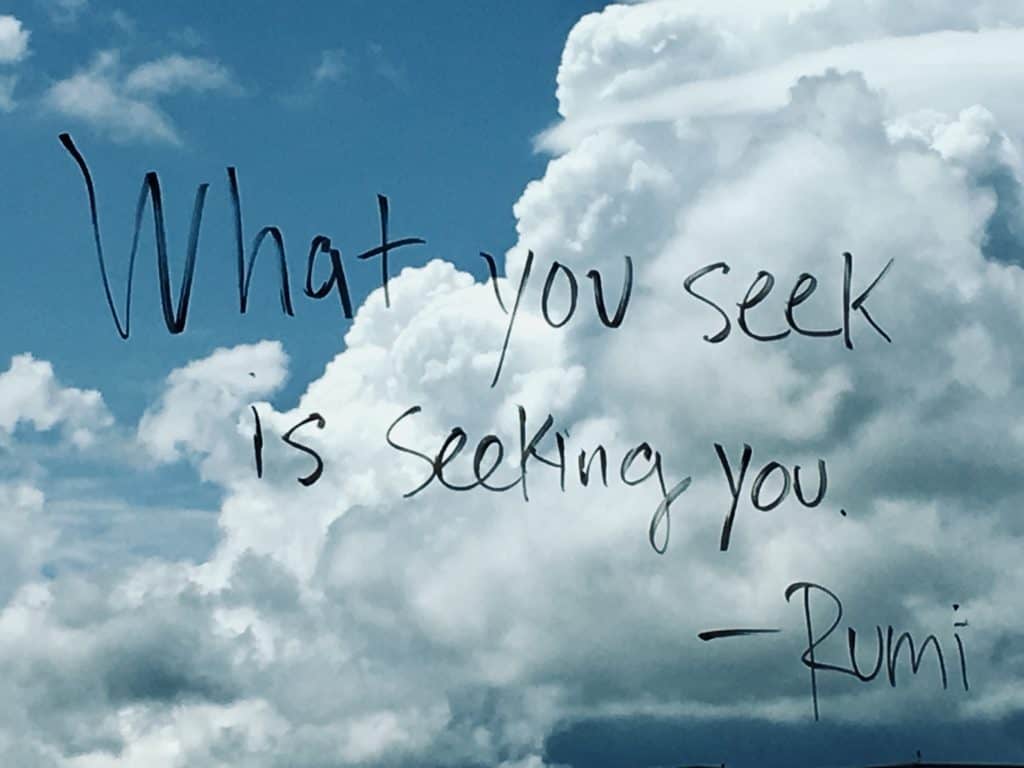 DYLAN:  Stories of recovery often feel very polished and professional with the intention to inspire and destigmatize. But if we do that, we can fail to humanize addiction and show how vulnerable recovery can be. You and I have talked a lot about how important changing that is, but first I'd like to hear where your story begins.
SAZHA:  Absolutely. I grew up in a New Jersey suburb.  I had good grades, friends, a job. I was a curious teenager, so I'd hop the train and go to New York City in the middle of the night, or go down to the shore and sneak into bars. I thought all of this was normal because I grew up watching shows like Real World and thought this is what people do. By the time I was 16, I was taking party drugs, met someone who could acquire Oxycontin and eventually when those ran out, tried heroin. I graduated high school and eventually joined the Navy.   
DYLAN:  What led you to joining the Navy? That couldn't have been a simple decision. I don't think we've talked much about that before.
SAZHA:  I needed to get out of my community! I was looking for a way out. At this time still, I didn't know anybody who was sober or anyone who could help me, nor did I ask or think I needed help. I saw it as an opportunity for me to travel , meet new people, and kick what at that time I knew as just a heroin habit. My time in the Navy ended abruptly when I suffered a traumatic brain injury and lost some of my eyesight. My doctors prescribed me opiates for pain and other drugs for my mental health.  I knew that as a teen, I made the choice to use drugs but this was different: I was in physical pain and I needed them. I took them as prescribed for a period of time, but then started using them to mask emotions.
When I was medically discharged from the Navy, I felt like I lost my identity and purpose. I wanted to stay in and do my part.  I was 22 years old and didn't know how to deal with life yet. I got a really good job and started going to school but I also lost my military community and  started going on the street to buy substances.
I felt alone on my journey. I attended 7 different colleges and universities, some due to the transient Navy life but also my own struggles to graduate. After rehab at the Caron Foundation, I finally found my own community in a collegiate recovery program at  Northern Arizona University in Prescott, AZ. 
DYLAN:  What did you learn about addiction through treatment and your community that really clicked for you?
SAZHA:  I was surrounded by  students in recovery, not using substances, working a 12-step program, and they held me accountable. I finally knew I had it in me to become an exceptional student, and they are the reason I finally graduated last year. I had people to talk about school with, share my pains of staying up all night studying and midterms and finals, and people cheering me on. I have felt alone on so much of my journey, but here I felt supported, loved, safe and seen. That has continued with my graduate work at Rutgers University School of Social Work and my connection to Rutgers Recovery House, the oldest collegiate recovery program in the nation. It was right in my backyard this whole time! 
Along the way, I've consistently been reminded that connection is so damn important. Addiction is everywhere. It's avoidance. Addiction goes so much deeper than substances, so until we start treating it as such, we will continue losing those we love. There are so many different answers and pathways. We need to meet people where they're at, and make them feel supported. We're a country in emotional pain trying to fix it with substances.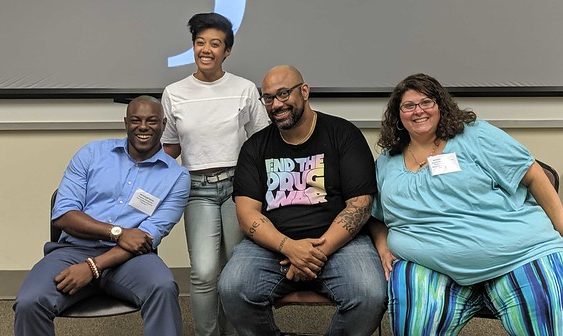 DYLAN:  That's such an important point. For me, I believe that telling our story is one of the most impactful ways that we can find that connection and dig deeper. What has kept you from sharing your story until now?
SAZHA:  I struggle with the cookie cutter method of recovery, and while some of my recovery has been like that, much of it hasn't.  In early recovery, well-meaning friends in recovery wanted me to focus on traditional recovery pathways, but that didn't always work for me so I needed to find what would. I carry this internal voice that wonders if I even belong in recovery spaces because my recovery doesn't often look like theirs. I want to say aloud that I'm not just an alcoholic or an addict, I'm so much more than that – but I get anxious about what everyone else thinks about my  recovery. 
DYLAN:  Yet, here you are sharing your story. Where do you pull your strength from? 
SAZHA:  So much of my support system now is other people who have modelled their own complicated, powerful, individual recovery. I'm empowered by other folks who have shared their stories. I know that stories help people, because even though we continue to repeat "addiction isn't a moral failing", we can't ignore that there still exists this legacy and stain of judgement and fear of weakness regarding vulnerability and telling the truth. I've consistently been drawn to folks who  are really telling their truth and reclaiming choice and power in their life. My recovery makes it that I must do the same for myself and make space for others to do so as well. 
At the end of the day, I'm different, but because I'm different I also belong. We are all different, a lot of us in recovery have felt like outcasts or felt alone. 
DYLAN:  What gets you through the hard days? Hell – what does recovery mean to you now, and has that evolved?
SAZHA:  There are a lot of hard days, but I use my recovery to get grounded in the present. Early in my recovery, I lost someone I love and it reminded me of how fragile life is and how heinous addiction is. His name was Andrew and I miss him. He was actually from the Northern Virginia area where SAFE is based, so coming back here reminds me of the past but I can integrate today because of my recovery.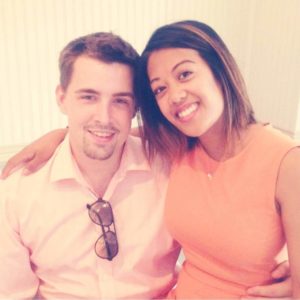 I do have a daily spiritual practice and ask myself, "Am I growing? Do I have an open mind? Am I being honest? Have I been kind?" It's the human values that I didn't learn when I was younger. My recovery doesn't have to be perfect and it looks different each day. Some days I want to try one type of meeting or pathway; other days I want to do things that nourish me. This journey is about using the tools I have now, listening to my intuition, and offering myself grace. It's about asking for help and trusting that it's all going to work out. 
DYLAN:  Much of recovery is growing, learning, and even unlearning. As you've grown and learned more about yourself, how has your recovery changed to still serve you?
SAZHA:  First, I needed structure. I needed guidance so I could learn my own boundaries in a way that was safe. For so long, I had avoided what it felt like to think on my own – to be my own person. The best guidance I received in my early recovery was from a woman who encouraged me to listen to my own voice.
I now ask others for help. I never did that before. I know that it's important to be honest with myself and that life is easier when it's shared with others, it's been an essential part of my recovery and growth. There's a quote by the poet Rumi that I wrote on the window over my desk at work: "What you seek, is seeking you."  This whole time I've been searching for connection, a sense of belonging, a place to be "home" and I would do anything and everything for these people and, in turn, I am a piece of their home too that they can count on to be there. 
In learning to be my own person and asking for help, I've had to test boundaries in order to formulate boundaries. I've had to learn to trust myself and be safe. I am fortunate to have so many people in my life who care about me – and I know that me finding my own boundaries can make them feel uncomfortable, but I have to live my life. At the end of the day, recovery is so much more than only being sober. To me, a recovery lifestyle entails recovery from behaviors and beliefs, not just the substance or substances themselves – and that journey is messy and difficult but so rewarding. 
DYLAN:  If the young Sazha could see you today, what do you think she would say, and what would you tell her?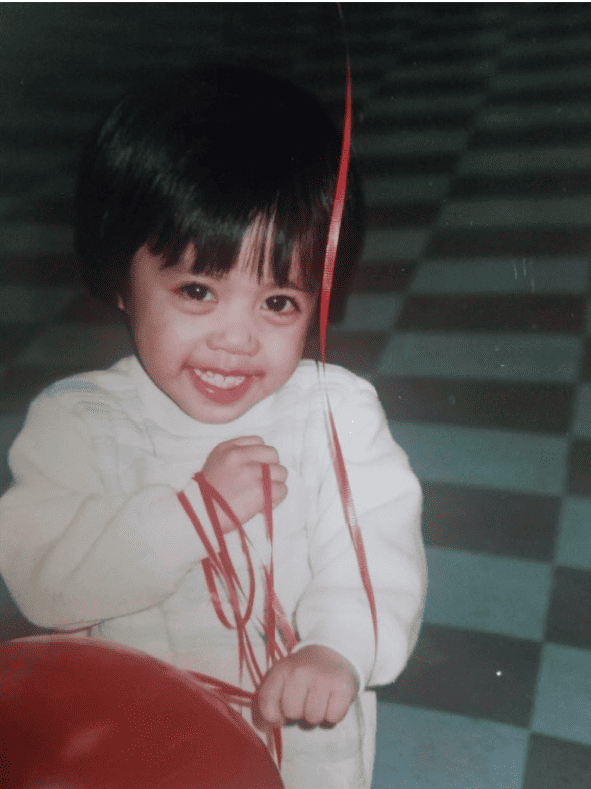 SAZHA:  She would be proud. I start smiling and laughing when I think of my younger self. "Oh my gosh, I was so cute."  I didn't used to get good feelings about thinking about old me, but I do now. I feel like I have a connection with my childhood now.   I would encourage her to find her passion, and don't worry about what people think. 
DYLAN:  Where is a life of recovery taking you? 
SAZHA:  I'm excited to be working on the biggest project of my life to date — the national recovery housing locator. It will bring unification and transparency to the recovery housing landscape and change the nation. I get to be a part of this because of my recovery but that also means working on my recovery. 
Like others, there's times I can feel "not good enough" or fearful because of the unknown. I'm able to keep going because I am recovering from behaviors and beliefs that keep me from my best self and highest journey: doing the work that will help others reclaim their lives through recovery. While definitely not perfect, that growth is a life-long process and I'm constantly learning and unlearning and relearning.
###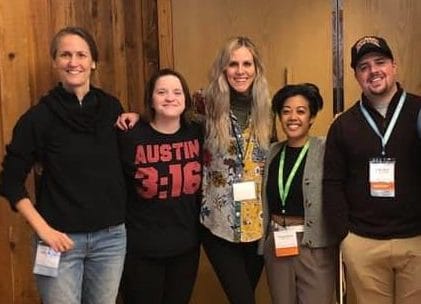 Sazha Ramos is SAFE's Manager of Recovery Housing. She represents a wide variety of populations in recovery:  collegiate recovery, a veteran, young person, female, person of color, and and advocates for safe and supportive recovery housing. Dylan Dunn is a Recovery Ally and Director of our speakers program, SAFE Choices. Longtime friends, Sazha and Dylan talked about Sazha's story of connection and recovery.
Support your friends, family members and co-workers in recovery. Sign the recovery pledge now.