SAFE Project's partnership with Colorado State University's Health Network, the Health District of Northern Larimer County, and other partners was recently spotlighted for their work in making naloxone kits available to CSU students. This collaboration aims to create, plan, and implement Narcan training in the community, while increasing access to the medication itself.
"It is critical that overdose prevention and naloxone education opportunities are readily available for students, faculty, and staff," said MJ Jorgenson, Manager of the Community Impact Team at the Health District. "During a time when there is so much misinformation surrounding drugs and fentanyl in particular, it is best practice to bring accurate information and naloxone, overdose reversal kits, directly to the people."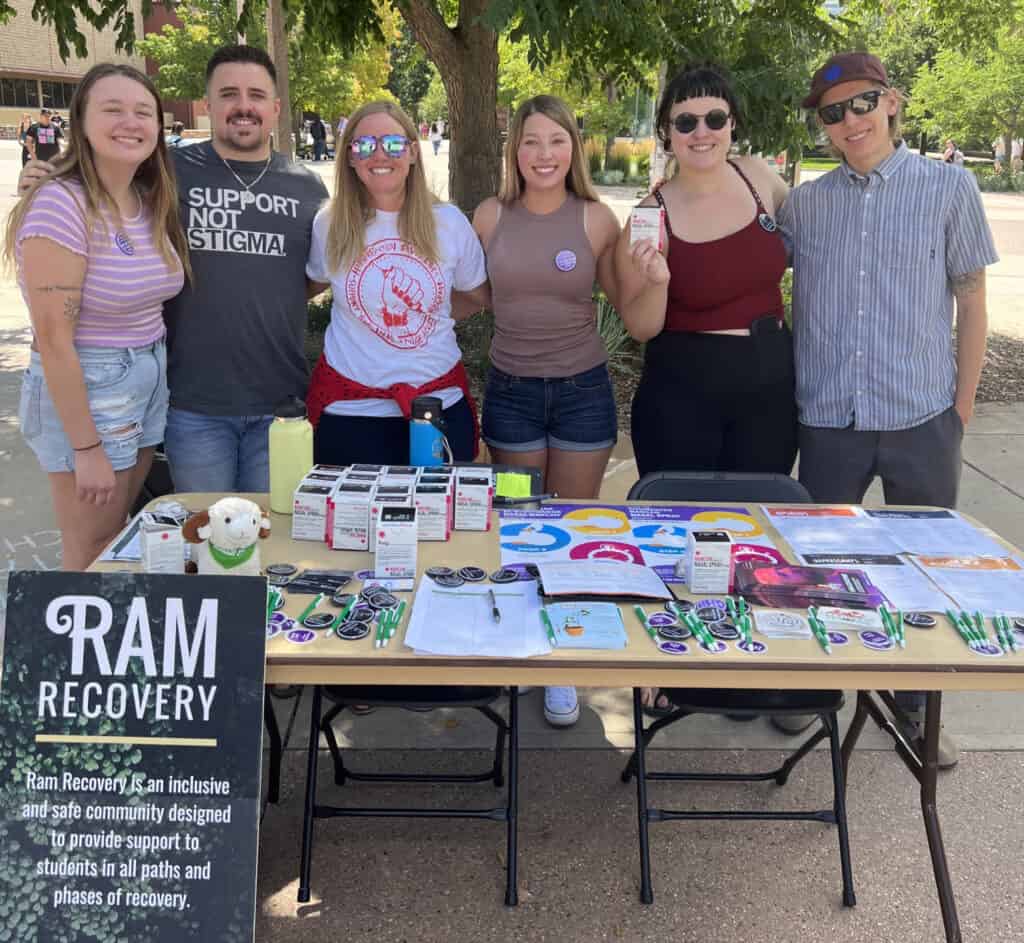 During the spring 2022 semester at CSU, six overdose prevention trainings were offered, with a total of 240 participants. Two additional trainings are underway. Over the past year, SAFE Project helped train over 750 people and distributed over 550 naloxone kits on Colorado State University's campus. Nationally, the SAFE Campuses initiative has distributed over 6,000 naloxone kits as of August 2022.
"We hope that, like a fire extinguisher, everyone has ready access to a naloxone kit and education in the case of an emergency but that, like a fire extinguisher, they never have to use it," said Jorgenson.
The pre-test/post-test was launched after the first virtual training was held, and the results were powerful. With 123 trainees taking the pre-test, and 100 trainees taking the post-test (capturing 51% and 42% of attendees, respectively), the results showed:
Pre-test participants were not at all comfortable using naloxone at 44.7%, however
Post-test results showed that essentially after attending the training, 86% of participants felt very confident in the training and the information provided to reverse and overdose.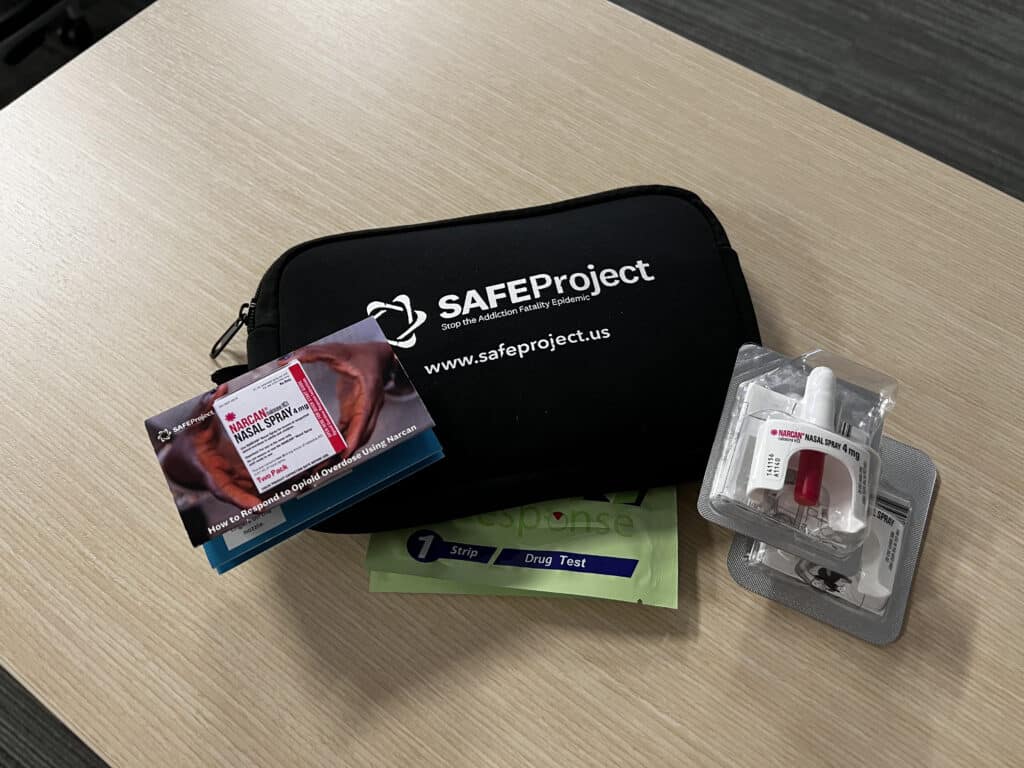 Assistant Director of SAFE Campuses at SAFE Project Dylan Dunn said although our work continues in educating campuses across the nation about overdose prevention and the benefits of naloxone, it wasn't always an easy topic.
"While momentum is quickly growing around the country, stigma can always threaten these initiatives," said Dunn. "It's important for students, families, and alumni to share how much this matters to them."
If you would like to be a part of the growing number of universities who receive overdose prevention training and distribution programs from us, reach out to us at: campuses@safeproject.us
Read more about this national spotlight in Inside HigherEd Magazine.
Additional Resources
Page

Providing developmental assistance to support the needs of students in recovery and collegiate recovery communities.

News

Is Your Campus Recovery Ready? Half a million college students in recovery are coming your way.