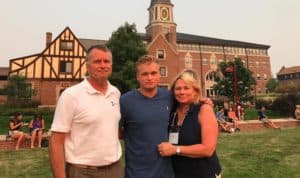 SAFE Project was founded in November 2017 by Admiral James and Mary Winnefeld, following the loss of their 19-year old son Jonathan to an accidental opioid overdose. Read more about Jonathan Winnefeld.
The Winnefelds immediately channeled their grief into action, hoping to save more families from the pain of loss. Whether it was seeking treatment, getting answers, or understanding the nature of the disease – they knew there needed to be a different solution to help other families facing the same journey with substance use disorder.
They swiftly built our SAFE Project team of experts who strive for meaningful action through our programs, and lead efforts that are unifying, non-partisan and evidence-based. SAFE seeks meaningful metrics that strengthen our interdependent six lines of operation, and ultimately aim to achieve SAFE Communities, SAFE Campuses, SAFE Workplaces and SAFE Veterans across the nation.
Our Mission
To contribute in a tangible way to overcoming the addiction epidemic in the United States.
Our Vision
To support action that will prevent fatal drug overdoses, and to otherwise mitigate substance use disorder's impact on our society.
Like countering terrorism, reversing the tide of the addiction epidemic will require sophisticated thinking about strategy and thoughtful application of soft- and hard-power. It will require concerted efforts along six deeply interwoven lines of operation.
"
Meet the Team
Our Founders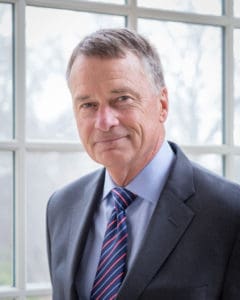 Admiral James A. "Sandy" Winnefeld graduated from the Georgia Institute of Technology with a degree in Aerospace Engineering and served for 37 years in the United States Navy. He instructed at the Navy Fighter Weapons School, also known as Top Gun, and served as senior aide-de-camp to General Colin L. Powell. He commanded a fighter squadron, the amphibious ship USS CLEVELAND, and the aircraft carrier USS ENTERPRISE. As a flag officer, he commanded a carrier strike group, two NATO commands, the United States SIXTH Fleet, United States NORTHERN Command, and the North American Aerospace Defense Command, also known as NORAD. He retired in 2015 after serving as the ninth Vice Chairman of the Joint Chiefs of Staff and the United States' number two ranking military officer.
Admiral Winnefeld is a frequently published author and a director or advisory board member for companies operating in a broad spectrum of business sectors. In 2020, Admiral Winnefeld was appointed to serve as a member of the U.S. Commission on Combating Synthetic Opioid Trafficking, a congressionally mandated bipartisan Commission charged with examining aspects of the synthetic drug threat to the United States. He was also appointed as Chairman of the President's Intelligence Advisory Board in May 2022. The Advisory Board is meant to assist the President by providing an independent source of advice on the effectiveness with which the Intelligence Community is meeting the nation's intelligence needs. Admiral Winnefeld currently serves as Distinguished Professor at the Sam Nunn School of International Affairs at Georgia Tech, where he is also a member of the Engineering Hall of Fame. He is a senior non-resident fellow at Harvard's John F. Kennedy School of Government and is Chairman of the Georgia Tech Advisory Board.
---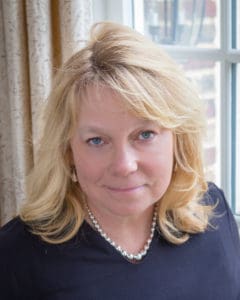 Mary A. Winnefeld is the co-founder and co-chairman of SAFE (Stop the Addiction Fatality Epidemic) Project, a non-profit organization working through a disciplined, collaborative, multi-pronged and non-partisan approach to end our country's catastrophic opioid epidemic. Mary and her husband, retired Navy admiral and former Vice Chairman of the Joint Chiefs of Staff, James "Sandy" Winnefeld, established the organization in November 2017 following the loss of their 19-year old son Jonathan to an accidental opioid overdose.
Through her personal experience as a military spouse and mother, Ms. Winnefeld has been actively involved in the health and welfare of military and veteran families, as well as the policies that affect their lives. She has a keen awareness of the hardships that impact military families ─ especially the stress involved with casualty, illness, multiple deployments and numerous moves ─ and has been a dedicated advocate to them for more than thirty years.
In 2021, President Joe Biden appointed Winnefeld to the board of governors of United Service Organizations (USO) Inc. In addition, Ms. Winnefeld currently serves on the board of directors for the Cohen Veterans Network (CVN), RAND's CRAFT Adaptation Advisory Council, Elizabeth Dole Foundation and as an Ambassador for the Tragedy Assistance for Survivors (TAPS). She previously served as an advisory board member for the Navy-Marine Corps Relief Society (NMCRS), the USO Metropolitan Washington, Walmart's Opioid/Substance Use Advisory Board, and the grant committee for Newman's Own Foundation.
Prior to dedicating her life to the SAFE mission and the welfare of military and veteran families, Ms. Winnefeld was employed by Science Applications International Corporation (SAIC) for close to 20 years, serving as a program manager for NATO as well as a member of SAIC's Ethics Board.
Ms. Winnefeld is the recipient of both the Department of Defense and Department of the Navy Meritorious Public Service Award. Ms. Winnefeld holds a BA from the University of San Diego and a MA from San Diego State University.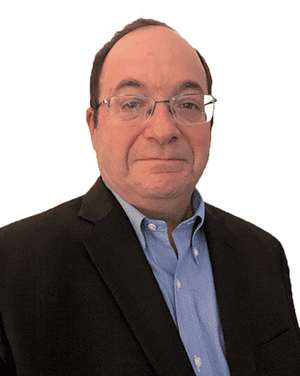 Jeff Horwitz
Chief Executive Officer
jeff@safeproject.us
In his role as CEO, Jeff oversees the day-to-day administrative and operational functions of SAFE Project, as well as the financial management of the organization. In addition to these functions, he is responsible for working with outside nonprofit and for profit partners to infuse collaboration into SAFE Project's overall mission.
Prior to arriving at SAFE Project, Jeff served 28 years in the United States Navy. He retired as a Captain in 2014. In addition to his final assignment as the General Counsel of the White House Military Office, Jeff served in multiple assignments including Command Judge Advocate on board the USS Harry S. Truman (CVN 75), Staff Judge Advocate, COMNAVAIRFOR, Counsel for the Commander, U.S. Naval Forces in Northern Europe and the United Kingdom and as the Director of Navy's Legislative Program for nearly nine years. In his free time, Jeff serves on the Board of St. Joseph's University's Center for Addiction and Recovery Education (CARE) and Heartshine, a resilience and trauma support community program in Harrisburg, Pennsylvania.
Jeff earned a Juris Doctor (JD) degree from the University of Pittsburgh, a Master of Science in Homeland Security from American Military University, and a Bachelor of Science in International Affairs from Seton Hall University.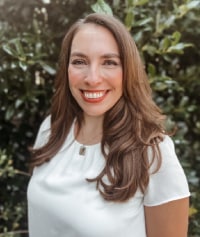 Leslie Plaia
Executive Director, Substance Use and Behavioral Health
leslie@safeproject.us
Leslie received her Master of Education in Community Agency Counseling at the University of Montevallo, and a Bachelor of Arts in English Literature and Theatre Arts at Birmingham-Southern College. She is a Licensed Professional Counselor and a Certified Eating Disorders Specialist with twelve years of clinical experience in substance use, primary mental health, and eating disorders and seven years of management experience with both nonprofit and for-profit agencies focusing on program development, operations, and community collaboration. Prior to joining the staff at SAFE Project, Leslie was the Director of Clinical Services for a national eating disorder treatment center and previously was the founding Program Director of the Recovery Resource Center in Birmingham, AL which focuses on increasing access to treatment for all individuals with substance use disorders, minimizing barriers to treatment, and eliminating the stigma associated with addiction and recovery across Alabama.
Leslie is an individual in long-term recovery from substance use disorder who feels passionately about destigmatizing mental health, substance use, and recovery while increasing resources and access to care. In her spare time, Leslie serves on the board for Alabama IAEDP as the Student Liaison.
Chief of Staff
contact@safeproject.us
Atwood, Andrea
Volunteer Coordinator
andrea@safeproject.us
Adams, Samantha
Finance and Operations Manager
samantha@safeproject.us
Barney, Juliet
Communications Manager
juliet@safeproject.us
Boulden, Kimberly
Senior Director, SAFE Campuses
kimberly.boulden@safeproject.us
Cheifetz, Sydney
Asst. Director SAFE Campuses, Student Development Programs
sydney@safeproject.us
Dunn, Dylan
Assistant Director of SAFE Campuses, Training and Professional Development
dylan.dunn@safeproject.us
Hales, Peter
Marketing Manager
peter@safeproject.us
LaBrie, Mike
Director of Communications and Marketing
mike@safeproject.us
Niedzwiecki, Kelly
Senior Director, SAFE Veterans
kelly@safeproject.us
Rines, Tyler
Chief Advancement Officer
tyler@safeproject.us
Steffek, Tracy
Senior Director, SAFE Communities
tracy.steffek@safeproject.us
Willis, Ebony
Communications Manager
ebony@safeproject.us
Yablonski, Ronna
Senior Director, SAFE Choices
ronna@safeproject.us