About SAFE Project
Learn about SAFE Project's start, and how we turn hope into action.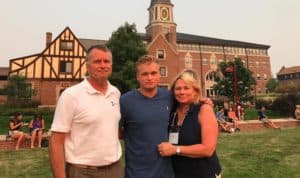 SAFE Project was founded in November 2017 by Admiral James and Mary Winnefeld, following the loss of their 19-year old son Jonathan to an accidental opioid overdose. Read more about Jonathan Winnefeld.
The Winnefelds immediately channeled their grief into action, hoping to save more families from the pain of loss. Whether it was seeking treatment, getting answers, or understanding the nature of the disease – they knew there needed to be a different solution to help other families facing the same journey with substance use disorder.
They swiftly built our SAFE Project team of experts who strive for meaningful action through our programs, and lead efforts that are unifying, non-partisan and evidence-based. SAFE seeks meaningful metrics that strengthen our interdependent six lines of operation, and ultimately aim to achieve SAFE Communities, SAFE Campuses, SAFE Workplaces and SAFE Veterans across the nation.
Our Mission
To contribute in a tangible way to overcoming the addiction epidemic in the United States.
Our Vision
To support action that will prevent fatal drug overdoses, and to otherwise mitigate substance use disorder's impact on our society.
Our Core Beliefs
SAFE's core beliefs are the foundation of its approach to end the addiction fatality epidemic. Click here to see the Core Beliefs.
Like countering terrorism, reversing the tide of the addiction epidemic will require sophisticated thinking about strategy and thoughtful application of soft- and hard-power. It will require concerted efforts along six deeply interwoven lines of operation.
"
Meet the Team
Our Founders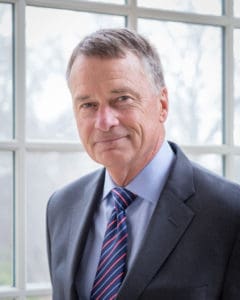 Admiral James Winnefeld graduated from the Georgia Institute of Technology with a degree in Aerospace Engineering and served for 37 years in the United States Navy. He instructed at the Navy Fighter Weapons School, also known as Topgun, and served as senior aide-de-camp to General Colin L. Powell. He commanded a fighter squadron, the amphibious ship USS CLEVELAND, and the aircraft carrier USS ENTERPRISE. As a flag officer, he commanded a carrier strike group, two NATO commands, the United States SIXTH Fleet, United States NORTHERN Command, and the North American Aerospace Defense Command, also known as NORAD. He retired in 2015 after serving as the ninth Vice Chairman of the Joint Chiefs of Staff and the United States' number two ranking military officer.
Admiral Winnefeld is a frequently published author and a director or advisory board member for companies operating in a broad spectrum of business sectors. Winnefeld was appointed in 2020 to serve as a member of the congressionally mandated National Commission on Synthetic Opioid Trafficking. He currently serves as Distinguished Professor at the Sam Nunn School of International Affairs at Georgia Tech, where he is also a member of the Engineering Hall of Fame. He is a senior non-resident fellow at Harvard's John F. Kennedy School of Government and is Chairman of the Georgia Tech Advisory Board.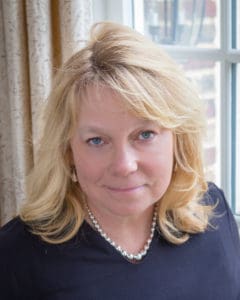 Mary A. Winnefeld is the co-founder and co-chairman of SAFE (Stop the Addiction Fatality Epidemic) Project, a non-profit organization working through a disciplined, collaborative, multi-pronged and non-partisan approach to end our country's catastrophic opioid epidemic. Mary and her husband, retired Navy admiral and former Vice Chairman of the Joint Chiefs of Staff, James "Sandy" Winnefeld, established the organization in November 2017 following the loss of their 19-year old son Jonathan to an accidental opioid overdose.
Through her personal experience as a military spouse and mother, Ms. Winnefeld has been actively involved in the health and welfare of military and veteran families, as well as the policies that affect their lives. She has a keen awareness of the hardships that impact military families ─ especially the stress involved with casualty, illness, multiple deployments and numerous moves ─ and has been a dedicated advocate to them for more than thirty years.
In 2021, President Joe Biden appointed Winnefeld to the board of governors of United Service Organizations (USO) Inc. In addition, Ms. Winnefeld currently serves on the board of directors for the Cohen Veterans Network (CVN), RAND's CRAFT Adaptation Advisory Council, Elizabeth Dole Foundation and as an Ambassador for the Tragedy Assistance for Survivors (TAPS). She previously served as an advisory board member for the Navy-Marine Corps Relief Society (NMCRS), the USO Metropolitan Washington, Walmart's Opioid/Substance Use Advisory Board, and the grant committee for Newman's Own Foundation.
Prior to dedicating her life to the SAFE mission and the welfare of military and veteran families, Ms. Winnefeld was employed by Science Applications International Corporation (SAIC) for close to 20 years, serving as a program manager for NATO as well as a member of SAIC's Ethics Board.
Ms. Winnefeld is the recipient of both the Department of Defense and Department of the Navy Meritorious Public Service Award. Ms. Winnefeld holds a BA from the University of San Diego and a MA from San Diego State University.
Our Board of Directors
Click here for more information about our Board of Directors.
Our Staff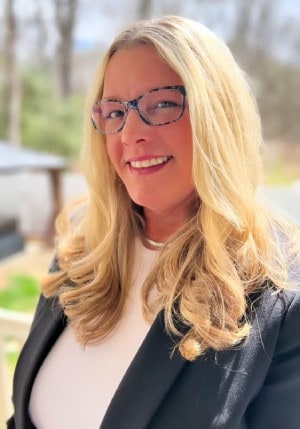 Dr. Brandee Izquierdo
Executive Director
Brandee@SAFEProject.us
Izquierdo's drive and determination are built on making an impact within behavioral health, promoting long-term recovery, and ensuring communities are educated and have the tools necessary to combat the addiction epidemic. Before leading the SAFE Project team, Brandee worked for Faces & Voices of Recovery as the Director of Advocacy and Outreach. In addition, she served as the Associate Director of Special Populations with Behavioral Health System Baltimore and as the Director of Consumer Affairs for the state of Maryland's Behavioral Health Administration. In these leadership roles, Brandee has led advocacy efforts to expand access to behavioral health services and recovery support services while providing technical assistance both nationally and internationally, empowering others within the recovery movement. Her ability to build relationships and bridge gaps within behavioral health, community services, and criminal justice have been a catalyst for global peer expansion.
As a subject matter expert with Center for Social Innovation, Policy Research Associates, SAMHSA, and the International Certification and Reciprocity Consortium (IC&RC), Brandee has made vast contributions within behavioral health and within the recovery movement around public policy, outreach, and workforce development. Additionally, Brandee has made a significant impact within the judicial system, advocating for access to treatment and recovery and is the principal investigator of Maryland's integrated-Forensic Peer Recovery Specialist curriculum.
Brandee's passion for service work and knowledge of recovery support services extends beyond behavioral health. With a master's degree in Public Administration and a bachelor's degree in Government and Public Policy, Brandee earned her Doctorate in Public Administration with a specialization in Administration Justice in 2021.
Atwood, Andrea
Volunteer Coordinator
andrea@safeproject.us
Adams, Samantha
Office Manager
samantha@safeproject.us
Asbury, Heather
Program Manager, SAFE Communities
heather@safeproject.us
Barney, Juliet
Communications Manager
juliet@safeproject.us
Boulden, Kimberly
Senior Director, SAFE Campuses
kimberly.boulden@safeproject.us
Dunn, Dylan
Assistant Director of SAFE Campuses, Training and Professional Development
dylan.dunn@safeproject.us
Kin, Lisette
Chief of Staff
lisette@safeproject.us
Harrell, Brittany
Communications Manager
brittany.harrell@safeproject.us
Horwitz, Jeff
Chief Operating Officer
jeff@safeproject.us
LaBrie, Mike
Manager of Digital Communications
mike@safeproject.us
Rines, Tyler
Chief Advancement Officer
tyler@safeproject.us
Riordan, Gina
Senior Director, SAFE Workplaces
gina.riordan@safeproject.us
Steffek, Tracy
Senior Director, SAFE Communities
tracy.steffek@safeproject.us
Yablonski, Ronna
Senior Director, SAFE Choices
ronna@safeproject.us
Young, Adina
Director of Communications
adina@safeproject.us