SAFE Veterans
Dedicated to connecting veterans, active duty service members and their families, to the resources they need to combat substance use disorder.
SAFE Project's key initiatives now includes a community very close to our hearts:  SAFE Veterans – an initiative to support service members, veterans and their families.
Military and veteran communities face the same issues as their civilian neighbors, and are no more immune to substance use disorder than anyone else.
However, there are critical factors specific to military life: repeated deployment, frequent transitions and moves, reintegrating into a civilian community, and for some: visible and invisible wounds.  For many, the transition to civilian life can be particularly difficult.  They often lose the sense of purpose, camaraderie, and identity that was central to their lives in the military.
Military culture also values self-reliance, which can lead to the perception that "getting help" is a weakness. Those with military service are often more likely to try to solve behavioral health issues like substance use disorder on their own.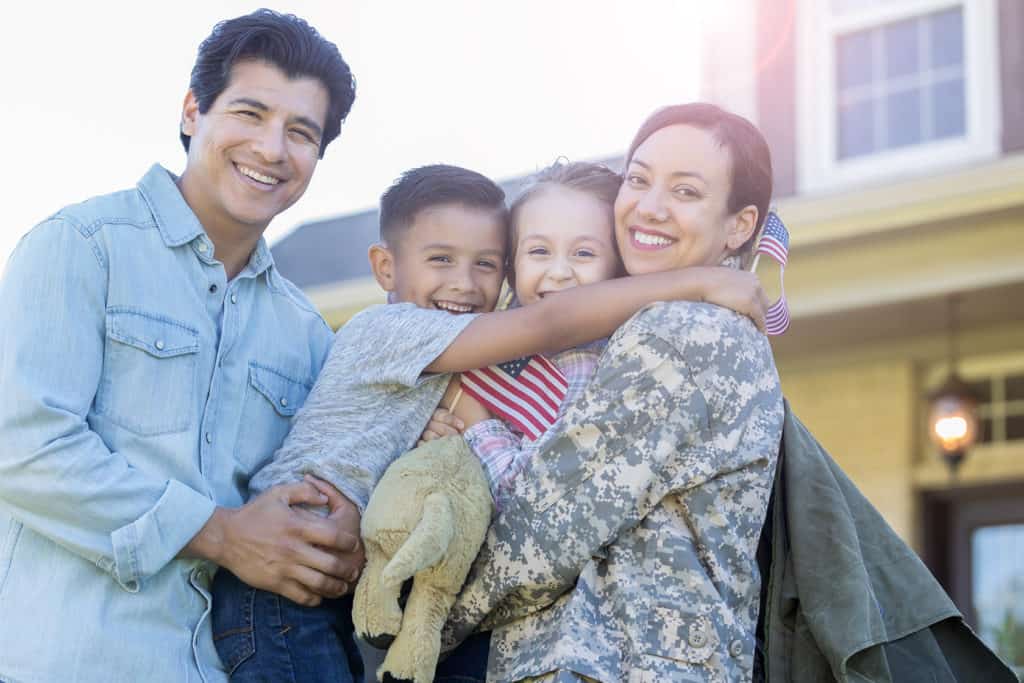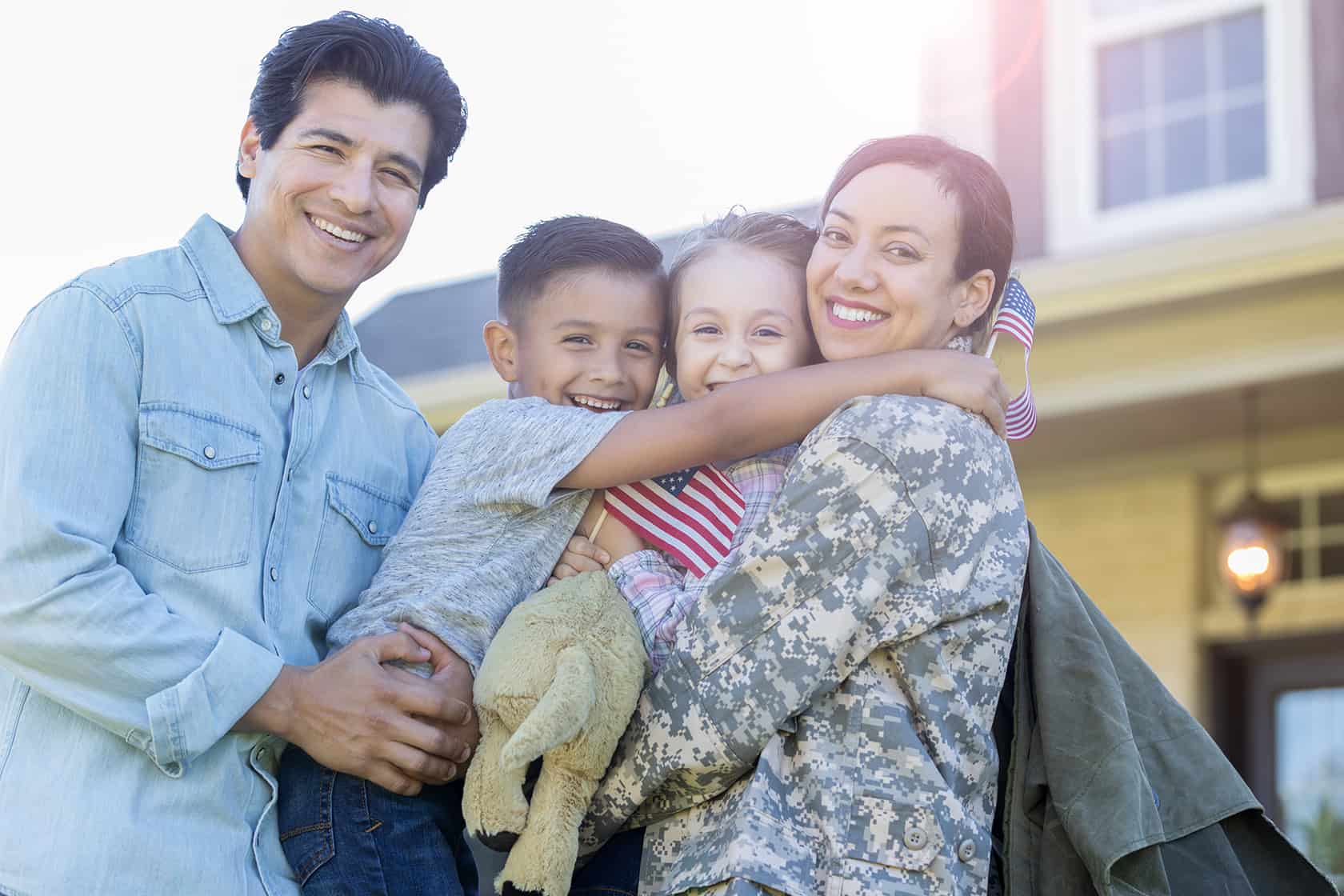 SAFE Veterans is honored to give back to those who have given so much to protect our nation: our veterans, service members, military families, and caregivers.
What SAFE Veterans Offers: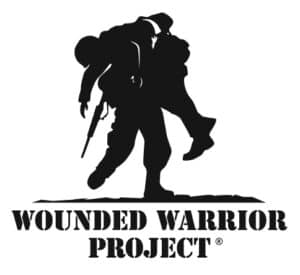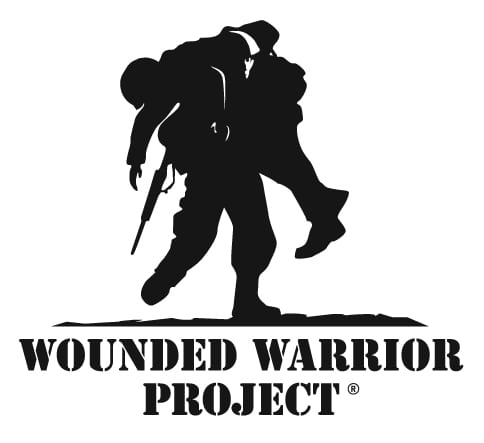 VETERAN WELLNESS PROGRAM:
SAFE Project, through funding and support from the

Wounded Warrior Project (WWP)

, is conducting research and creating an Adult Prevention And Wellness

program for military veterans and their families.

SAFE Project is partnering with

Organizational Wellness and Learning Systems (OWLS)

to interview veteran stakeholders and conduct focus groups in Jacksonville, Florida and San Antonio, Texas to receive input that will form the basis of Adult Prevention and Wellness pilot program. The training will be designed by veterans for veterans with a focus on women.
VIRTUAL VETERANS: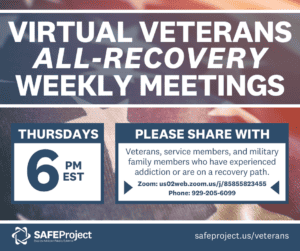 Join us each week in a safe, private, virtual space hosted by veterans for veterans.
Meetings are held every Thursday evening at 6 PM ET and are open to veterans, service members, and military family members who have experienced addiction or are on a recovery path.
JOIN: us02web.zoom.us/j/85855823455
YOUR RUCK PROGRAM:
Military spouses deal with unique stressors that often differ from their civilian counterparts.  The term "ruck" comes from the military, when a service member carries a ruck, or backpack, weighing about 50-70 pounds on a long march, hike or deployment. Her/His Ruck is representative of the emotional weight carried by a military spouse.  

To encourage healthy coping skills, SAFE Project partners with Marine Corps veteran and military spouse

Richelle Futch

to host Her/His Ruck workshops for military and veteran spouses. These eight hour workshops use an evidence-based approach to identify and address risk and protective factors as a military spouse.    
MILITARY CULTURE TRAINING FOR PEER RECOVERY SPECIALISTS:
Military service members and veterans experience a culture that is unique and separate from that of the civilian population. Understanding military culture can help Certified Peer Recovery Specialists connect with veterans and service members plus provide more meaningful support.

Military Culture Training for Peers

provides an overview of the US Military structure, service values, military jargon, and military and veteran substance use. Finally, the participants will learn about the similarities between military and recovery peers culture, and how peers can better serve military and veterans. 
The VA Hospital in Beckley, WV was the first in the nation to join SAFE Project's Be SAFE Campaign. SAFE Project works with civilian and VA hospitals to create public awareness signage and flyers that highlight the risks related to opioid use and encourage the public to ask for alternatives to opioids.  
COMING SOON:
SAFE's Collegiate Recovery Leadership Academy reserves a minimum of 5 slots for veterans currently attending college. The Academy develops and cultivates future leaders from college campuses across the nation. An academic year- long fellowship for any college student who is passionate about the intersection of collegiate recovery, leadership, and service to others, it is open to students who are in recovery, as well as recovery allies.

SAFE Veterans is also creating a wellness training for veterans. The training will include educating veterans on the risks of prescription medications, the science of addiction, signs and symptoms of substance use disorder, how they can become a recovery ally, and how they can help their fellow veterans if they find someone in need. Prevention offerings will expand to include specific resources for military families as well as education on substance use disorder. 
Get Involved!
 Send us an email and find out how you can help SAFE Veterans today.