SAFE Veterans programs are dedicated to connecting ALL VETERANS, active-duty service members, and their families to the resources they need to combat substance use disorder through several different programs.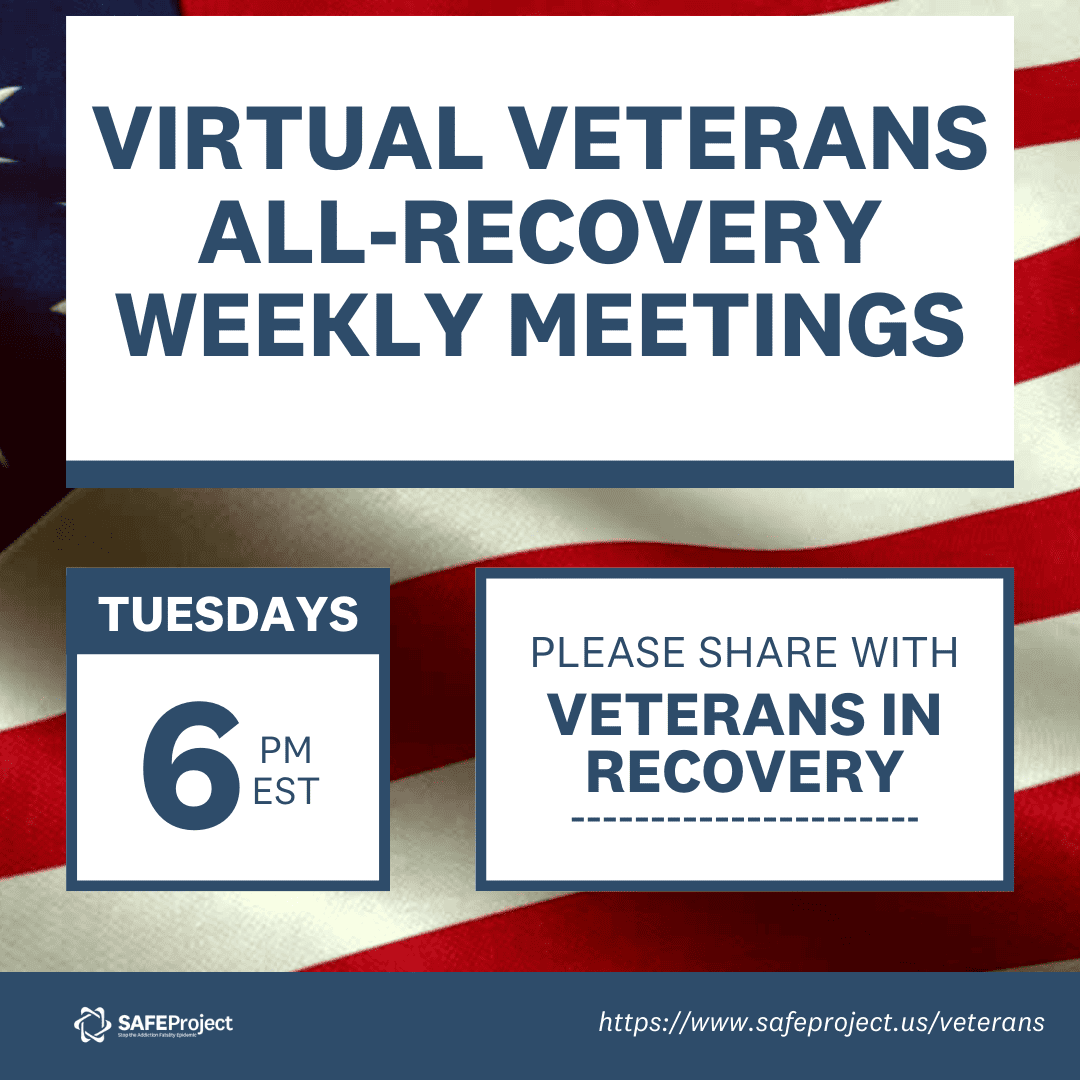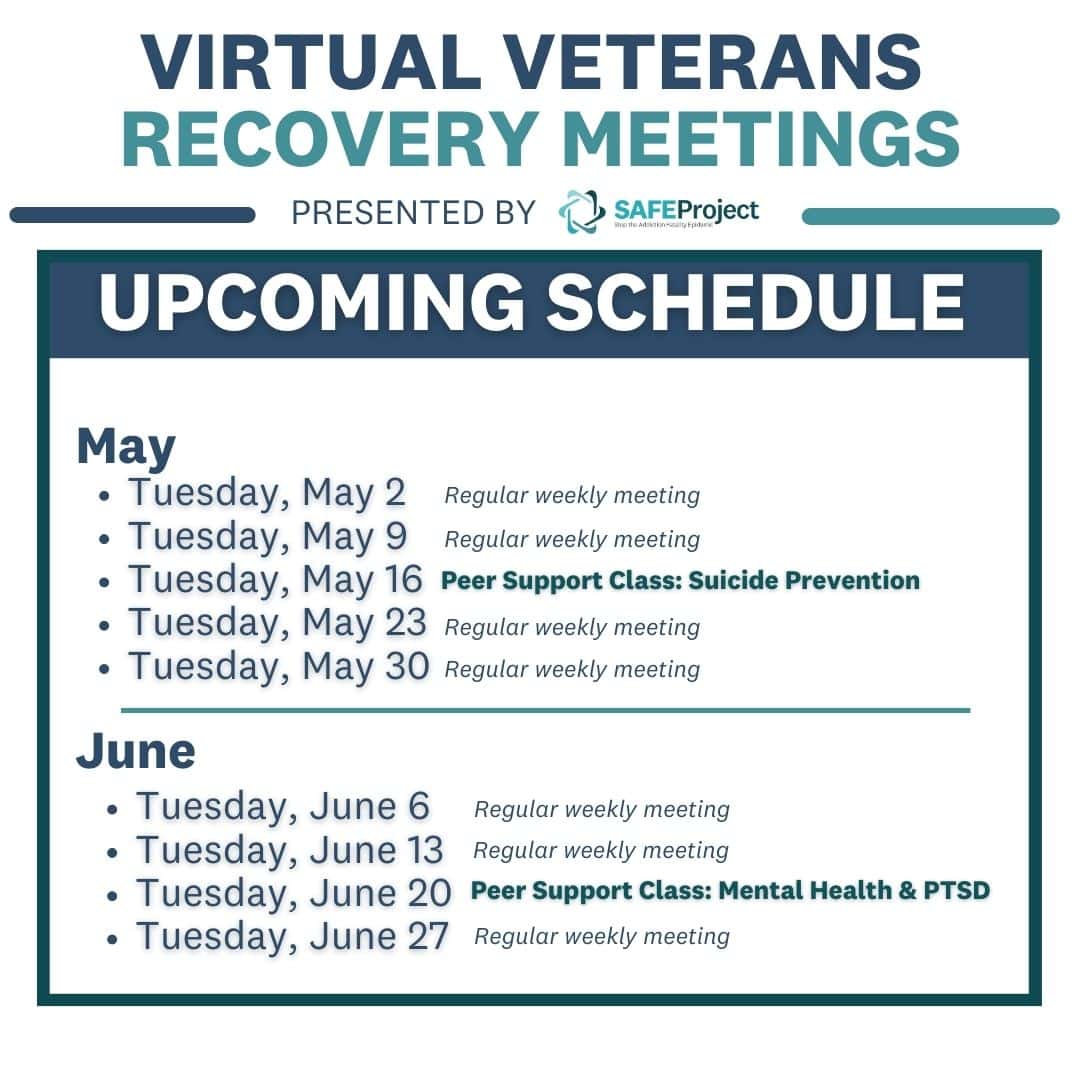 The Veterans Virtual Group meets weekly on Tuesday from 6:00 to 7:00 p.m eastern. The group is a nationwide virtual peer-support opportunity to meet with peers and enjoy comradery in a safe space so that you can share your recovery journey. Participants meet to address challenges, share in successes, and provide each other valuable resources.
This informal meeting is conducted by a licensed clinician who has both personal and professional experience with the military and veteran community.
Upcoming Class Dates:
June 20, 2023:
Mental Health and PTSD (including resources)
July 18, 2023:
Transitions and Impact on Military & Veteran including families
August 15, 2023:
Family and Relationship oriented topic
September 19, 2023:
Substance Use and Recovery
October 17, 2023:
Depression and Anxiety / Understanding Mental Health and Resources
November 21, 2023:
Managing Holiday Stress
December 19, 2023:
Grief and Loss
Resources
Resource

We often hear about the connection between post traumatic stress disorder (PTSD) and substance use disorder. But what is it and how are they connected?

Resource

Read current statistics of how substance use disorder affects veterans, service members, families and caregivers.

Page

Connecting you with the information you need about the addiction epidemic.