SAFE Project understands that veterans, service members and their families have unique needs when it comes to substance use disorder. That's why we've compiled data to show how these needs are different from the civilian population.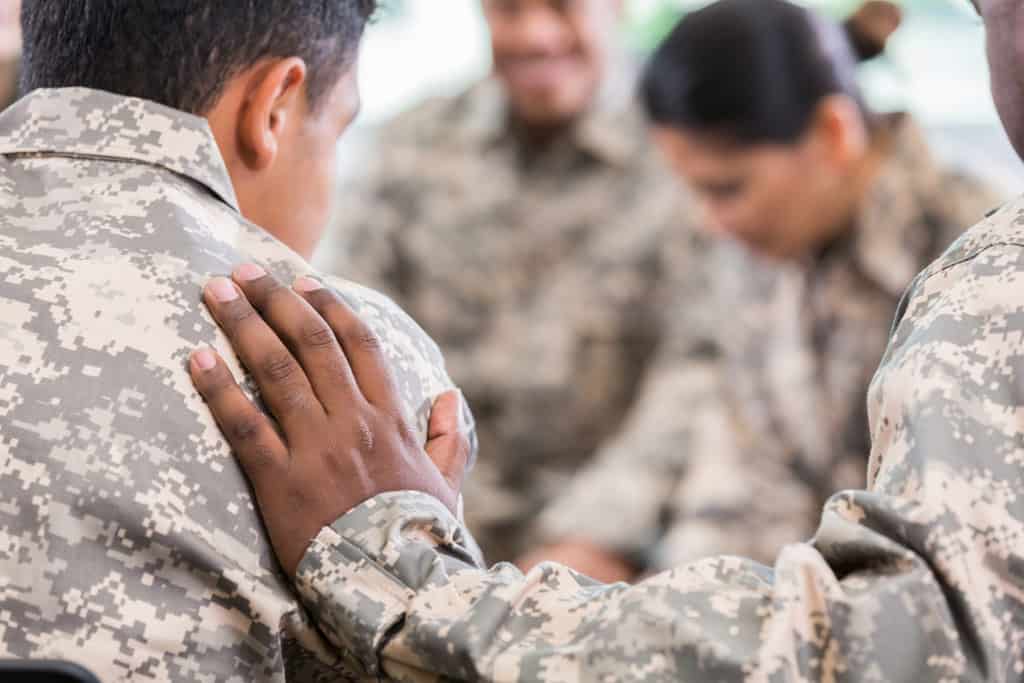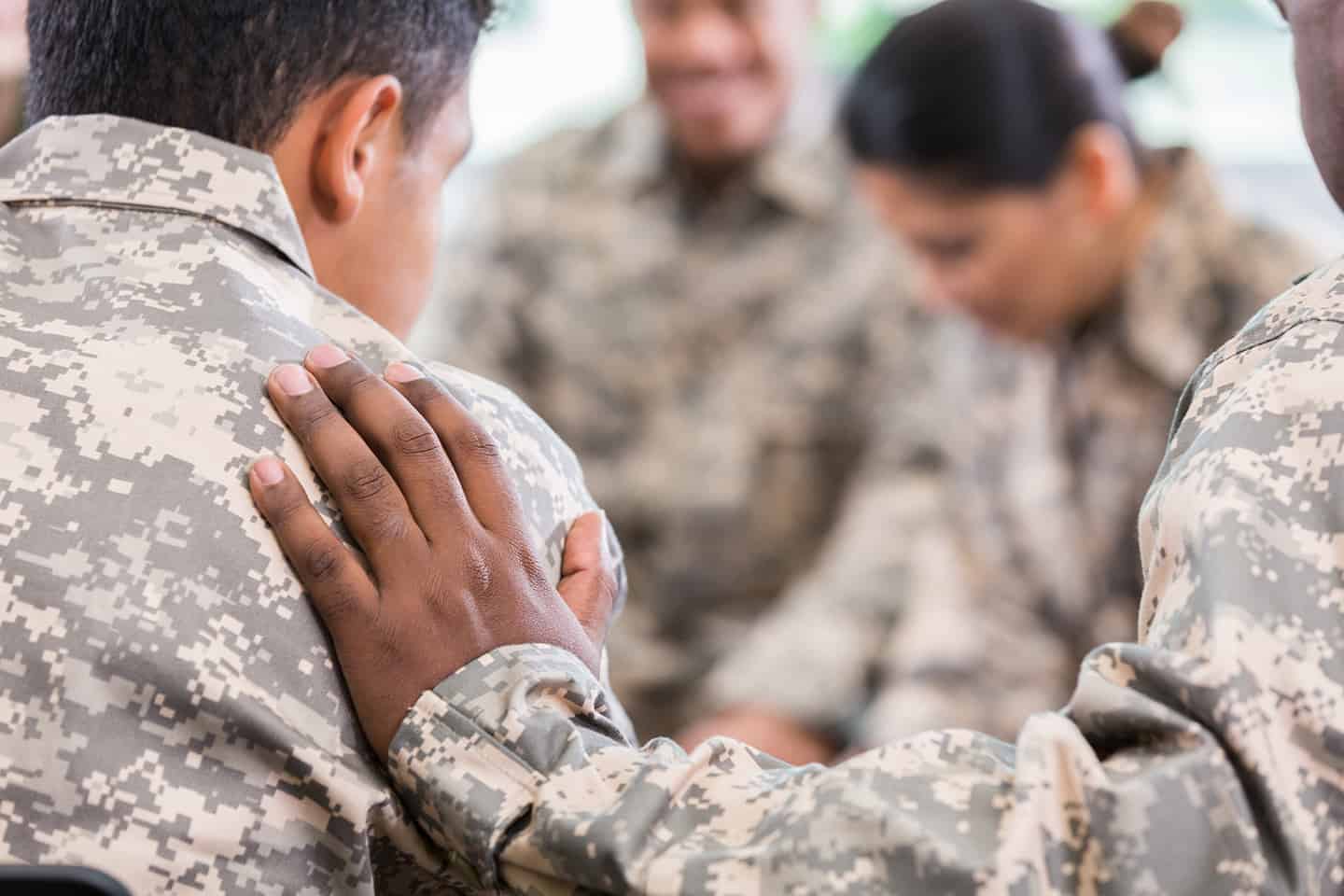 Veterans:
One analysis showed that illicit drug use by veterans is roughly equivalent to their civilian counterparts. However, veterans are also twice as likely to die from an accidental opioid overdose compared to the general population, according to a 2011 study of the VA health system.
Veterans with chronic pain experience much higher rates of comorbidities such as post-traumatic stress disorder (PTSD) and traumatic brain injury (TBI), which may contribute to pain-management challenges as well as increase their risk for associated substance use disorder. Among Iraq and Afghanistan veterans, 63% who were diagnosed with substance use disorder also met criteria for PTSD.
Service Members:
The most prevalent type of substance use in military culture is often alcohol. In a 2015 survey of active duty service members, the Department of Defense (DoD) Health Related Behaviors Survey found 35-percent of service members met the criteria for a possible substance use disorder for alcohol. Additionally, nearly one in three service members reported they were current binge drinkers.
The report also showed 21% of service members reported use of opioid pain relievers in the previous year — more than twice the percentage who used sedatives, stimulants, or steroids.
For service members, there are additional challenges. The National Institute for Drug Abuse finds the military's zero-tolerance policies and stigma make it difficult to identify and treat substance use problems, as does the lack of confidentiality that prevents getting treatment.
As a result, some service members may opt to go outside of the military healthcare system for addiction treatment. If the service member displays a serious risk of harm to self, to others, or the mission, the service member's Commander can be notified. Service members can also face discharge and even criminal prosecution for a positive drug test.
Families and Caregivers:
When one person serves, the entire family serves. Military families — especially children — also face stressors related to frequent deployments of their parents. Studies show that parental deployment can actually increase the risk for substance use behaviors in their children.
Caregivers are vital to the health and wellbeing of their loved ones who cope with both visible and invisible wounds. They need specific support and training to recognize the signs of substance use disorder, the use of Naloxone, and importance of self-care while managing their unique needs and critical role supporting an individual struggling with SUD, often in isolation.
Additional Resources
Resource

Learn how to connect with your teen, and start building a trusting relationship based on mutual respect.

Resource

When talking and listening to your teen about addiction, it's important to be present every step of the way.

Page

Naloxone (also known as Narcan®) is a medication used to reverse an opioid overdose.