SAFE Project's Volunteer Program gives community members, families, friends, and others a tangible way to serve, contribute their skills and experiences to a meaningful cause, and to help overcome the opioid and addiction epidemic in the United States.
Current statistics show that volunteering not only helps the community but the volunteer, as well:
Those who volunteer find they have a 27% higher chance of employment, according to the
Corporation from National and Community Service.
More than 92% of human resource executives agree that contributing to a nonprofit can improve employees' leadership skills (2016 Deloitte Impact Survey).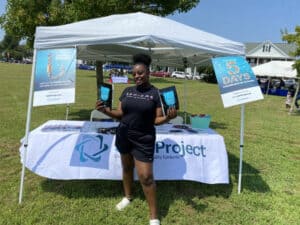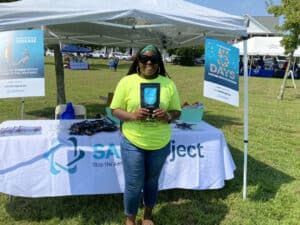 Naloxone Awareness Project
SAFE is looking for Volunteers to help us bring awareness to the lifesaving, overdose reversal drug, naloxone, also known as Narcan®! Currently, we have launched the Naloxone Awareness Project in Virginia, North Carolina, and Ohio. We hope you will join us in spreading the message that "Naloxone Saves Lives"!
SAFE Project Community Outreach
SAFE Project regularly works in communities in a variety of ways. We often need volunteers to help carry out our public awareness and outreach efforts.
SAFE Project Supporter
As a SAFE Project Supporter, we will equip you with materials that you can distribute in your community. We will also provide helpful talking points that will allow you to start conversations with friends, family, and community members.
Share Your Story
Share your story with our community and help others who might be experiencing similar struggles.
Volunteer Spotlight
Meet Vinayak, a high school junior educating his community on the importance of proper drug disposal, including the distribution of Deterra System drug disposal pouches. Read Vinayak's story!