What is Fentanyl?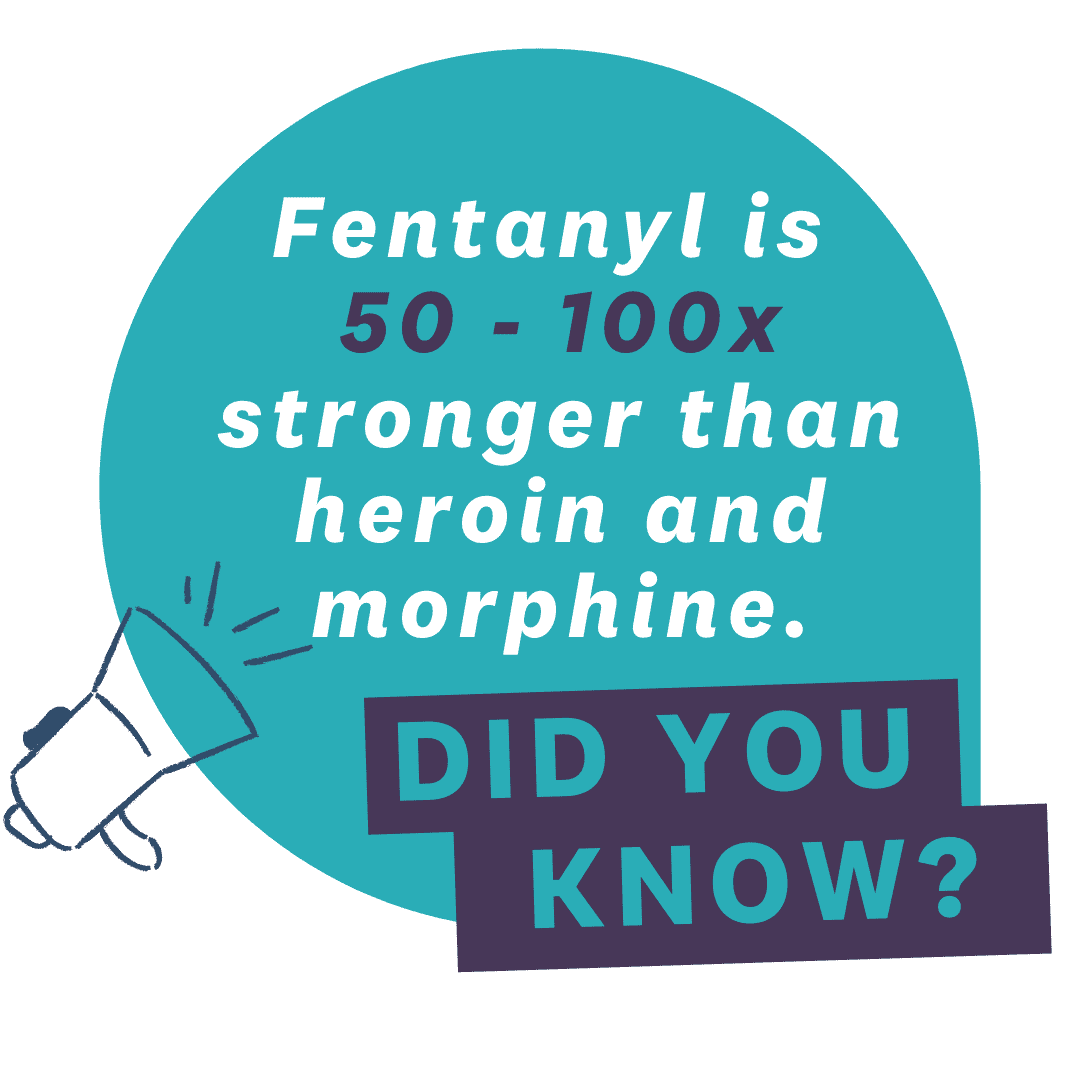 Fentanyl is a deadly synthetic opioid that is stronger than morphine, and it can be found in a number of different substances such as heroin, meth, cocaine, and pressed pills.
As a slow-release patch, fentanyl can be prescribed to people with long-term, severe pain. The illegally used fentanyl most often associated with recent overdoses is made in labs and referred to as "street fentanyl." It is swallowed, smoked, snorted, or injected. Both are very dangerous and when not used correctly. Even a small amount can cause an overdose and death.
Actions You Can Take Right Now:
Develop Your Safety Plan, and display your safety plan where it is easily seen or accessible and give your safety plan to people you trust will use it.
Learn more about Naloxone, a medication used to reverse an opioid overdose.
Families with children and teens are encouraged to explore our SAFE Choices program, which has valuable connections and youth prevention, intervention, treatment, and recovery resources for parents, guardians, and caretakers.
Fentanyl is in Your Community
Alexander Neville died in June 2020 at age 14 after taking knockoffs of the prescription painkiller oxycodone that were laced with fentanyl. Tests later showed the final pill had enough fentanyl to kill at least four people.
Fentanyl and its Impact on the Addiction Crisis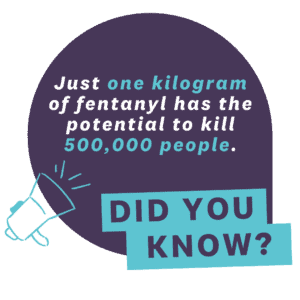 The recent increased supply of street fentanyl is exacerbating the opioid epidemic, which has grown since the onset of COVID-19. From August to September 2021, the DEA seized 1.8 million counterfeit pills and arrested more than 800 suspected drug traffickers. Illegal drug labs produce street fentanyl, and it may be mixed with other substances without anyone knowing. Street fentanyl is often hard to detect because you cannot see, smell or taste it. Fentanyl is so strong that there is a fine line between a dose that will get you high and a dose that can kill you. Fentanyl is overtaking heroin as the drug responsible for the most overdose fatalities.
In the News
The amount of fentanyl seized so far this year would be enough to deliver a lethal dose to every American.
"
Fentanyl Test Strips: What They Are & How to Use Them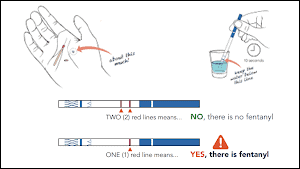 Fentanyl Test Strips can identify the presence of fentanyl in unregulated drugs and can test injectable drugs, powders, and pills. There is not a tool available for finding Fentanyl Test Strips in specific areas, but some Harm Reduction Agencies or Health Departments have them available.
Know What to Do If You
Witness An Overdose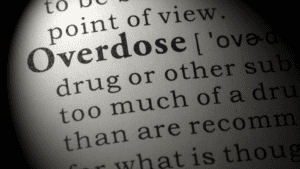 Every 15 minutes, a person dies from an accidental opioid overdose. Do you know the signs of an overdose and what to do if you witness one? Witnessing an overdose is not something anyone should have to go through, but everyone should be prepared and have naloxone on hand.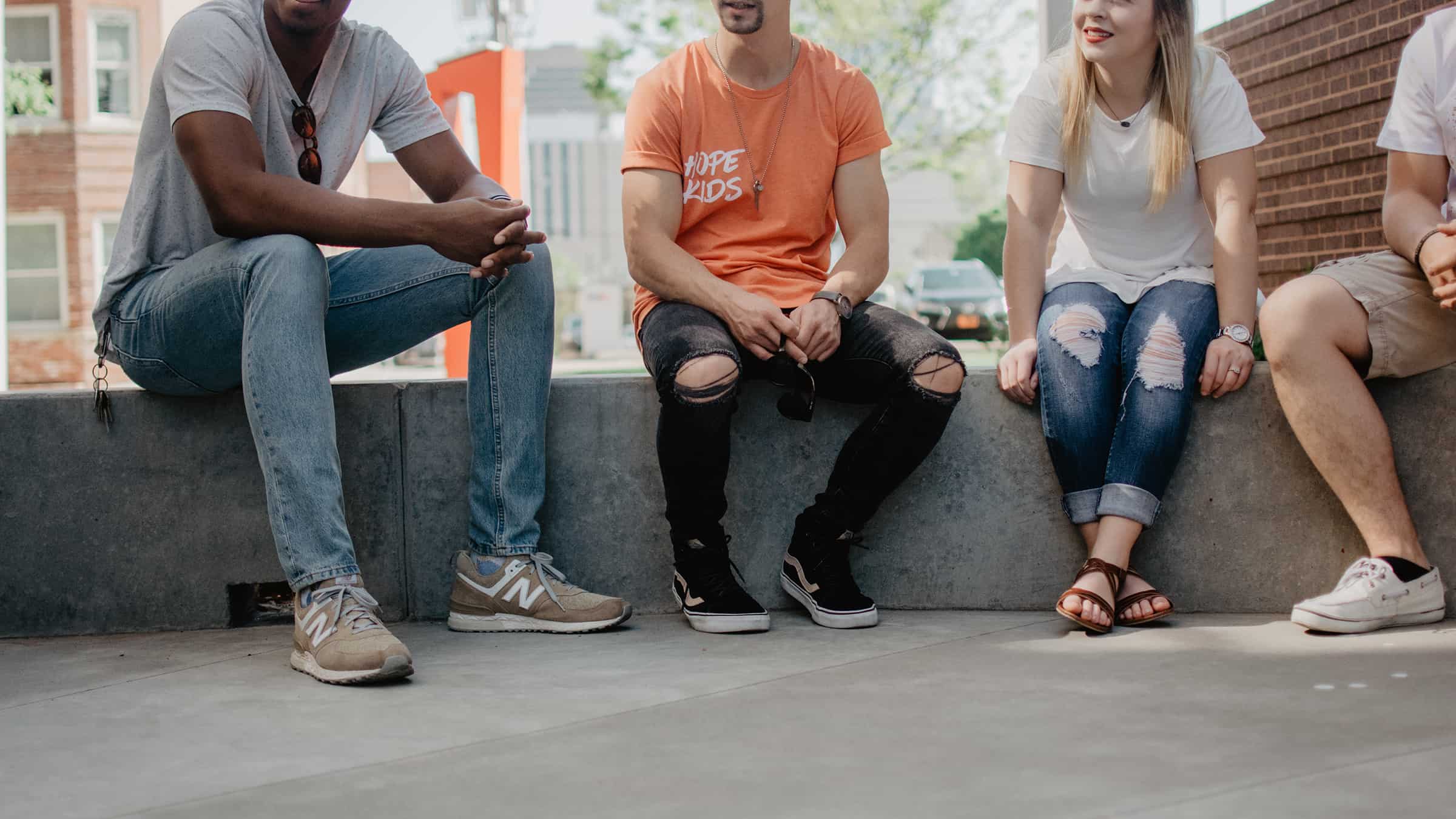 Having a safety plan can help reverse the silence on the addiction epidemic. As a harm reduction tool, SAFE Project's downloadable Safety Plan with tips can help individuals who use drugs prevent overdose. Display your safety plan where it is easily seen or accessible and give your safety plan to people you trust will use it.
Dispose of Unused Medication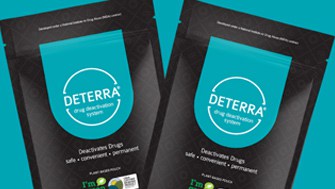 Our at-home medication disposal campaign brings safe and effective drug deactivation kits to households and workplaces nationwide.
Learn About Prescription Opioids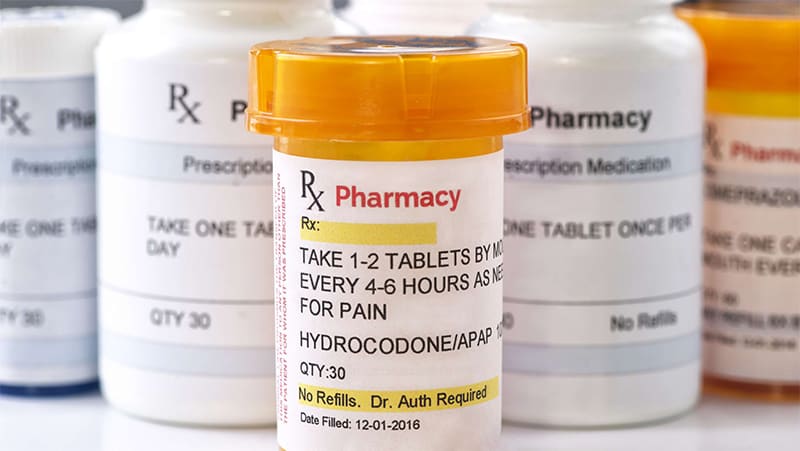 If you've ever been treated for severe pain from surgery, an injury, or an illness, it's entirely possible you still have prescription opioids in your home.

The number of lives we're losing and the economic impact of this crisis, and the fact that the supply is maliciously coming from entities in other nations, speaks to this as a national security crisis rather than simply a public health crisis. The efforts of the Commission and this report make clear that a solution will require far more concerted resources and action.
"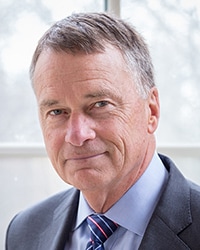 Additional SAFE Project Resources