Amid the Coronavirus (COVID-19), millions of Americans are on edge, stressing over the economic climate and personal finances. While the pandemic is a health crisis, it has a widespread effect. Financial capability skills have never been more critical.  
Since 2004 when the Senate passed Resolution 316 designating April as "Financial Literacy Month," financial and educational institutions and nonprofit organizations have created campaigns and initiatives to highlight the importance of financial stability. Also known as Financial Capability Month, this year, April is different.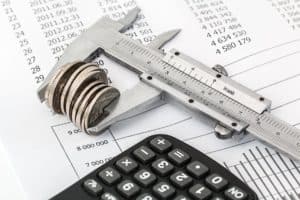 According to the 2018 National Financial Capability Study, in the U.S., "46% of individuals lack a rainy-day fund to cover expenses for three months including emergencies such as sickness, job loss or economic downturn."  Many people in recovery will also tell you when they finally realized they needed help, they didn't have a rainy day fund that fully covered their treatment when it was time.  
For anyone researching recovery costs, you'll find that inpatient treatment can range from $2,000 – $25,000 for a 30-day program, being an outpatient can range from free to $10,000, and choosing detox can range from $300-$800 a day. Remember that a number of factors, such as what kind of treatment and facility you choose, where your treatment is located and how long you opt to receive services, all go into determining the cost of a rehab program. That being said, those figures are staggering for most. 
Without emergency funds, debt piles up. For many, medical expenses account for a large chunk of debt and stress. According to the Federal Reserve Report on the Economic Well-being of U.S. Households in 2018, one-fifth of adults say they had major, unexpected medical bills to pay in the prior year. One-quarter of adults said they skipped necessary medical care in 2018 because they were unable to afford the cost.
Even before the onset of COVID-19, the cost of rehab for those with substance use disorders (SUDs) can present a barrier for many seeking treatments. During this uncertain economic time when job-loss and unemployment are on the rise, financing recovery may be the last thing on people's minds. But, health, both physical and mental, should be a priority. For those committed to recovery, there are financial strategies you can develop and substance use rehab options available to you during this uncertain time. 
Let's Get Started
First, a key financial tool you can develop is creating and maintaining a monthly personal or family budget. This will help you track your spending and manage finances. Don't worry! It's easy. Start by creating a document with two columns. In the first column, list sources of income. Be sure to include your take-home pay, any side hustles you may have, investments, and monetary gifts. In the second column, list all your monthly expenses. Start with bills, rent, and the things that are non-negotiable. 
Next, list any costs that are more like wants, and not necessities. These include luxury clothes, vacations, eating out, or a new TV. In the expense column, you can even add a built-in rainy-day fund or savings amount! Add up all your expenses and subtract from your total income. Keep in mind that in times of tight finances, assess what wants you can save money on.
Healthcare, especially things like recovery and rehab expenses, should be recognized as a non-negotiable need or item when you're putting together your budget. Even If you have a tight budget, if you are seeking recovery, you have options for during COVID-19 and beyond.
Rehab Options on a Tight Budget
Affordable Rehab
In general, when budgeting for recovery services, it's essential to do your research. The costs that you may be responsible for run the gamut and are different for every person. Price out different options and see what works best for you and your needs.
Use SAFE Project's Treatment Locator to help you find facilities near you. Once you do that, the National Rehabs Directory by American Addiction Centers advises that, if you have private insurance, try to find a treatment facility where insurance will cover the majority of the services. They state that, unfortunately, many private insurance companies don't cover all the services a facility may offer, but many insurance plans cover addiction treatment. If you're using private insurance and some services aren't covered, there are ways you can save money. For example, be an outpatient to save on housing and food costs. You can also ask the treatment facility to put you on a payment plan. If you have questions about what services are covered by your insurance, contact your provider. Self-advocacy is key!
No-Cost Rehab
If you've created your budget and have no extra money to spend on substance use treatment, you still have recovery options. Are you close to neighborhood health clinics? Sometimes they offer free treatment or sliding-scale fees for healthcare to people who don't have health insurance. 
If you are low-income, substance use treatment facilities may offer their services to you, free of charge, or a government subsidy could cover your services. If you qualify for Medicaid or Medicare, you may be eligible to get detox and withdrawal treatment for free. Remember that there are also free support groups for people in any stage of recovery, and these can be found in most local areas. 
Through Faith-Based Community Initiatives (FBCI), the Substance Abuse and Mental Health Services Administration (SAMHSA) funds faith-based and community organizations that provide substance use prevention, addiction treatment, and mental health services. "The initiative emphasizes the key role FBCI organizations play in the delivery of substance use prevention, addiction treatment, and mental health services, particularly to underserved communities and culturally diverse populations. Also, SAMHSA's FBCI Workgroup coordinates work in support of the FBCI that includes identifying and eliminating barriers to these groups." Be sure to look into faith-based and community organizations in your area to help you start on the road to recovery. 
It's important to remember that if you're a person with a substance use disorder seeking treatment, during COVID-19 and beyond, you have the power to act, regardless of finances. There are programs that can meet your health and financial needs. Don't let costs be a barrier for you. In the long run, choosing recovery will likely outweigh the cost of an addiction.
SAFE Project wants to help you on your road to recovery. Download our free Recovery on a Budget trifold brochure!