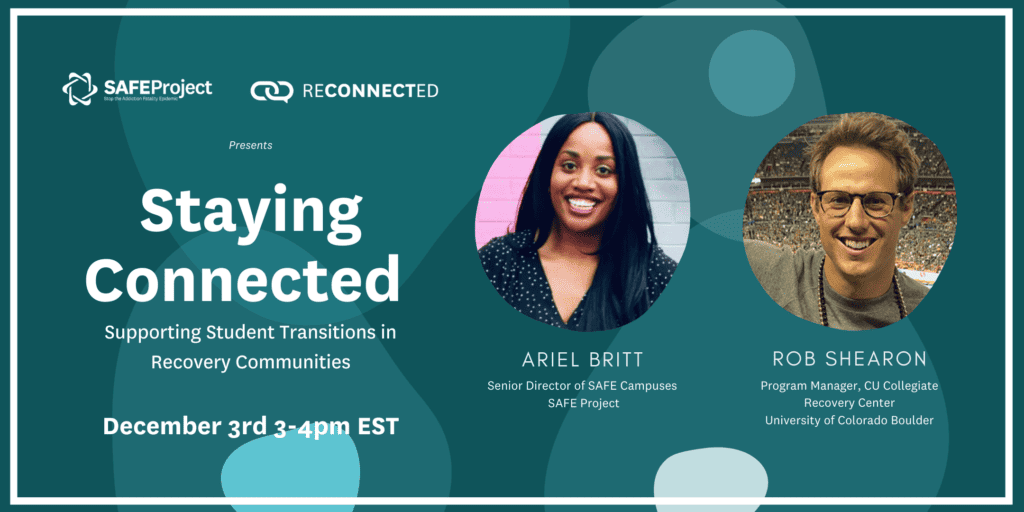 Join us on December 3rd at 3:00 pm ET for a webinar on assisting students in recovery with the transitions throughout their educational journey!
Special guests include:
Ariel Britt, Senior Director of SAFE Campuses, SAFE Project

Rob Shearon, Program Manager, CU Collegiate Recovery Community, University of Colorado Boulder
Participants will learn about critical considerations regarding the many changes students navigate throughout their collegiate recovery experience, supported by the personal and professional experiences of our presenters.
Additionally, guests will learn about their new recovery community app: RECONNECTED.
Register now to join us for this interactive and dynamic conversation!