WHERE IT BEGINS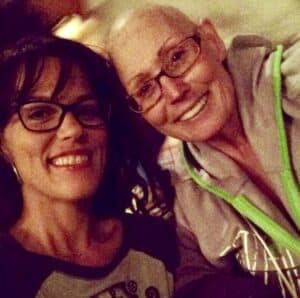 In the Spring of 2016 I returned to my volunteer job at the Utah State prison, it was right after my mom died following a long, painful seven-year battle with cancer. And although our relationship had deepened and grown during her illness, I still was not prepared for all that would follow. I know I had become a better daughter, and I would like to think perhaps even a better person but when I returned home from her death to my family I was engulfed by my grief, I was drowning in the pain I tried so hard to hide, but kept plowing ahead. If I could do normal things like get up, work, serve, keep moving, eat with the kids – then I was "okay" I was "doing fine",  in the way that people needed me to be for them to be okay.

Months earlier,  I spoke to a group of women in recovery at the Utah State prison and then was asked if I would like to return regularly. I thought about it and decided that I was hurting, and I could either hurt those around me or help people. I decided to help, so I went twice a week to pilot a six-month program for the women, that was originally written for the men by an inmate for inmates. With my help, they would launch the program in the women's prison.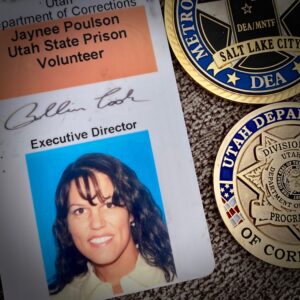 We worked on a growth mindset, how to turn a problem into a passion project, creating a future life plan, and trying to make service inside prison matter. It is called REAL Transition and stands for Remember, Empathy, Authenticity, and Love. The program was life-changing. I would read their journals, help with PowerPoints, edit workbooks, work through their plans for transitioning to the outside, and support the mentors we brought in to facilitate overall learning of healthy habits, wellness, and the principles of recovery. It was an incredible experience there, some of the most spiritual of my life.
People ask me, "Was it hard?"  Of course, it was, yes! "Was I afraid?"  Yes,  I was  — but mostly in the beginning and not for long. Plus it was a healthy fear: the fear of allowing myself to feel real and my own grief and emotions. One that helped me be absolutely myself and get honest about the depth of my pain.  To be there for them, I had to be totally present, in every moment and, as Brene Brown would say, "In the arena."  I was full of pain and still suffering but I was able to help make that program happen and in the depths of winter, I did find within myself lived an invincible summer: one that I was forced to create.
IN THE ARENA
About three months into volunteering at the prison, I was in the parking lot about to enter the facility. My husband was trying to do something sweet and let me know he and our children were thinking of me so he sent me a photo of the kids with a text that said, "We miss you, and we miss Taco Tuesday."  I knew he meant well,  but it just hit me with all this guilt. A photo got me believing I was a bad mother.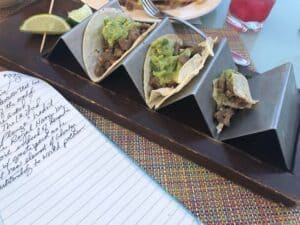 Feeling like:  "I just should head home, because how could I leave my kids all summer to volunteer at the prison?  How could I be so selfish and just take time from them like that, missing my date nights with my husband AND Taco Tuesday?!  How could I just take away our tradition like that?"  That one photo and text had me spinning, it made me feel awful and I already felt awful most of the time from grief.
All of that emotion rushed over me… then the thought occurred, "I should turn around and drive home, but it took me an hour one way to get to the prison from where I live."  So now I'm thinking, "OK, I can go get tacos somewhere and I'll drive back and surprise them. OK, I'm gonna do that, I'll go get tacos and leave the prison!"   Just then, as I'm imagining it I can feel/think/see in my mind me purging the tacos I would buy to offer up to replace my Mom-Guilt.
THE RABBIT HOLE
Yes. You read that right. Purging them.  At that time, I had been in recovery from an eating disorder for 17 years.  After all the years of recovery, at that very moment, those tacos didn't mean a traditional Taco Tuesday family dinner — they represented my guilt, fear of not being good enough, pain, grief, and shame.  They were "me" as a bad mother and I wanted no part of them. I know it may be hard to understand but this was it, the moment for me where I remembered that inside myself alone there exist the ability to survive the winter, to choose love over hate, and hope over fear.  This is a choice we all make over and over in our lives, in a moment, this is me, sitting in my car, looking at this text in front of the Utah State prison gates, in the parking lot.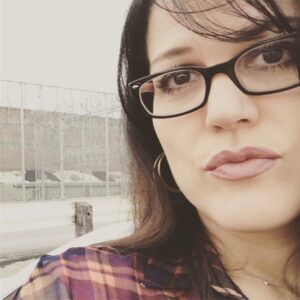 In the part of my mind, the part with an eating disorder, I could see myself go get those tacos,  I was going to eat them,  but then if I could just throw them up then I would be in control, I would get out all of the pain I felt. I could handle everything and make the spinning stop. For that moment, I was in my eating disorder "sick mind" but in the rest of my mind, I knew my body that has fought against my disorder for literally two decades, and my spirit that rejoices every day that I am free in recovery. So in my heart and soul, I knew that my reaction was not the truth and that my mind could still be weak.
Yet the battle raged on: the recovery part of me knew exactly how they would make me feel sick to my stomach, but the addiction part tries to convince me still that I would feel so much better if I get rid of all the pain, anger, and guilt inside of me. For every healthy thought, there is a destructive one, for every positive a negative. I could feel this going on in my head and that I was now going down the rabbit hole and how this would never make me feel, this would only hide my feelings, mask my true self, and I would actually never get any better. So, I share this now with the greatest humility because even in recovery,  it's about those moments where you're in so much pain and under so much stress, and if you don't stop that conversation with your "self" or reach out and ask for help, that argument may be one that you lose.
Even in recovery,  it's about those moments where you're in so much pain and under so much stress, and if you don't stop that conversation with your "self" or reach out and ask for help, that argument may be one that you lose.
"
"LOVE STILL GOES ON"
I thought, "That's it! I could call the guard and tell him I am not coming!" But I happened to look down at the folder in my hand where I had written, "Love still goes on."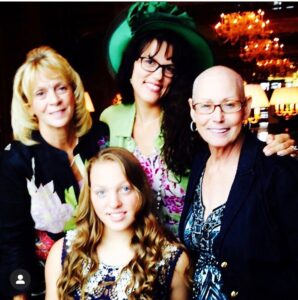 It reminded me that we have to stay connected, it reminded me of my grandmother and great grandmother and their strength and love, and that relapse happens when we feel so alone.  It's that fast!  You can go towards relapse one way or in the direction of recovery which is in another.  I looked up at those prison gates with the barbwire and remembered I am never alone.  Lonely, sure yes, often. But alone? Never. I have generations of women counting on me to break chains, speak out, use my voice, and stand up for when they were forced to remain silent.
I had a responsibility to them and had a class in the prison waiting for me.
I was not alone. Those women are waiting for me, their teacher, their mentor, their sister, their peer. Some of the women inside are never going to have Taco Tuesday with their children again, none of them are going to see their children tonight, or their mother that day either, and the kids of those women are not going to eat with their moms. I could allow my children to miss me, perhaps better appreciate me, and go and honor the mother I no longer had by spending time helping create better mothers inside those walls that may never have a Taco Tuesday with anyone on the outside again.
"I have to go in there," I told myself out loud, "I'm not gonna see my mom ever again, not in this life, I'm not gonna have dinner with her ever again but I am where I need to be, I  am in recovery. So, I choose to be here. I choose to have Taco Tuesday here, at the prison. I choose to serve."
So, I sent my husband back this text: "Thank you for thinking of me. And reminding me that some women don't have mothers and some children don't get Taco Tuesday. I'm where I need to be."
Yep,  I was in a lot of pain but I was being real. I was no longer selling myself the lie that any one thing would fix the pain of losing my mom. Love would go on. I would still hurt. I realized if you don't acknowledge that, you're gonna hurt yourself,  and you create a prisoner of your own making. You have to turn your problems into something that matters, instead of a weapon you turn on yourself.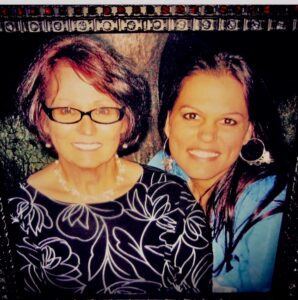 GETTING REAL
We have to connect with other people. It's uncomfortable to be uncomfortable but you've got to fight through that pain too and move forward in the power struggle between you and that voice that says "I don't know what to say" so I will just be silent. Silence is a choice too. A bad one.  I had to let others help me when I could not help myself. When you do that, it's a classic indicator that you are always in this transition of becoming real with yourself and with others.  It is not about how many years of recovery you have — it is about those choices in those seconds that turn into minutes and then days of recovery. When you reach out and choose to do what is hard and right, over the more comfortable, selfish, easier wrong.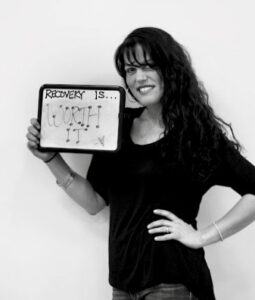 In 20 years of recovery what I know for sure is this: I am certain, pain does have a purpose: it can be a messenger or a map to discover parts of ourselves that require care and need our attention. If we allow for it, pain will help us grow, and teach us. It reminds us of the law of the harvest; we reap what we sow. It is there to allow for natural consequences and connect us all. Three and a half years later, I'm grateful that the REAL Transition program I was originally a part of is thriving today with a wait-list of women waiting to participate in the program. I am grateful I was a part of something that helped me challenge my own definition of grace, and connection to humanity.
Today, I work on a new program for long term security adolescents because I know when we choose to minister to another, bear one another's burdens, and comfort those that truly need comfort, that only then are we our best selves. In those difficult moments in and outside the prison gates, I may have felt my worst but I was also at my best at the same time. It was something I decided to do. To be in the pain, to give it a purpose, and to get through it, with the women at the prison. Not cover it, go around it, mask it, medicate it, lie about it, or avoid it.
GRATITUDE & GRIT
Every time I return there, I am reminded that all lives have pain. I see it in their faces and hear it in the stories they share.  Working through it can lead to happiness, clarity, and trust. Once I saw a woman from the program out in the community, she was serving another table while I was at a business lunch. She stopped by our table to thank me, then said she enjoyed my "graduation speech" and it took everything I had to not get emotional.
I regularly have gone back to the prison to give the women that graduate from the program their diplomas and was the keynote speaker at their recent graduation from the recovery program. We never spoke again, that was it and that was way more than I deserved. I may have given out her diploma but I too gained an education from gratitude, grit, and the shared experience that led me to an authenticity and humility I did not have before the year I spent with the women at the Utah State prison.  Working honestly through despair also leads us to serve with more compassion, tolerance, and authentic love for each other. For me, it also brought a feeling of greater self-worth than I had ever before and an appreciation for my life and recovery.
With enough time,  my hope and prayer is that the collective experiences of 2020 may connect us all back to humanity, lead those suffering into treatment without stigma and recovery without judgment, and allow us to begin to heal the soul of our country. It is time we all reach out and be comfortable learning more about what we can do to help others escape their own prison. We can act with intentional kindness so we may find opportunities to serve more and judge less.
Life will continue to be full of pain that we can know and there will be stressful triggers so we can prepare for those as well, plan on that, but life is your gift, it is YOURS and you can continue to choose over and over again to recover, even when we are uncomfortable, we can continue to do whatever it will take to stay on the path, the one we make for ourselves. Our program, that belongs only to us, that no one can force us to do, or do for us. It is ours to carry, and ours to bear. And we can, I believe, I know, we can bear it well. I choose recovery, and every day I keep choosing it, survive, and wake up and choose it again. I choose to give the pain of my life a purpose; to be grateful, be kind, and to serve others because the love we give to others goes on, and on, and on, and connects us back to humanity, even if we miss Taco Tuesday.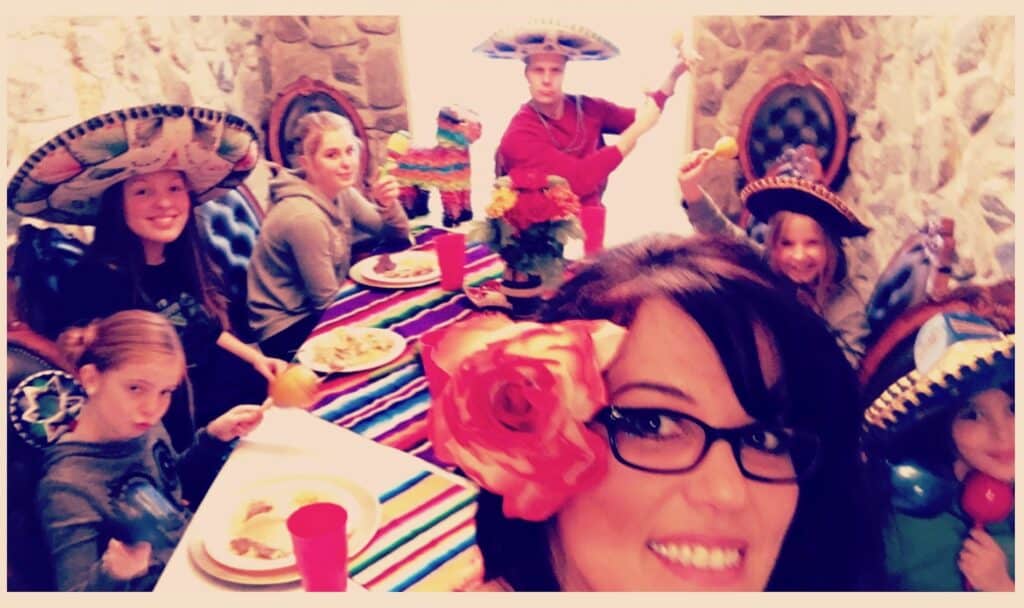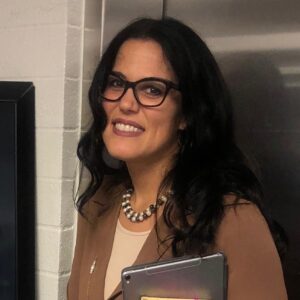 Dr. Jaynee Poulson is the Founder and CEO of The Giveback Program, a Parent Advocate, and an expert on substance use prevention education in schools. Poulson has worked as a licensed mental health counselor in a treatment center specializing in addiction and eating disorders treating thousands of girls and their families. She's also worked with students as a K-12 comprehensive guidance counselor, volunteered as a women's prison counselor, served on the Utah State PTA board as the Health Commissioner, and was an Associate Producer of "Addiction Unplugged" on A&E Network. She is currently on the Utah State Opioid Task Force. Jaynee presented in 2017 at TEDx on how to give pain a REAL purpose using her research on the science of service, gratitude, and happiness. In 2020, Poulson was named Utah's Remarkable Woman for her volunteerism, work, and philanthropic efforts.