Naloxone, commonly known by the brand name Narcan®, is a non-addictive, scientifically tested and FDA approved medication that can revive someone dying from an opioid/opiate overdose. It has been around for decades, and in light of the opioid crisis that has emerged, its importance, availability and public awareness about it have all increased.
While naloxone is currently available only via prescription, all 50 states have created some legal mechanism to ensure that it can be carried by people who might be in a position to save someone from an overdose. That means it is prescribed to someone other than the person who will ultimately receive it. That is called "third party prescribing".
This is allowed through a variety of legal mechanisms, but most often it is done through a combination of laws or regulations, and what is called a standing order. A standing order is a prescription that is written by a doctor that is for a large group of people; an entire population. Standing orders are the reason why you can get a flu shot at your local pharmacy with no prior doctor's visit.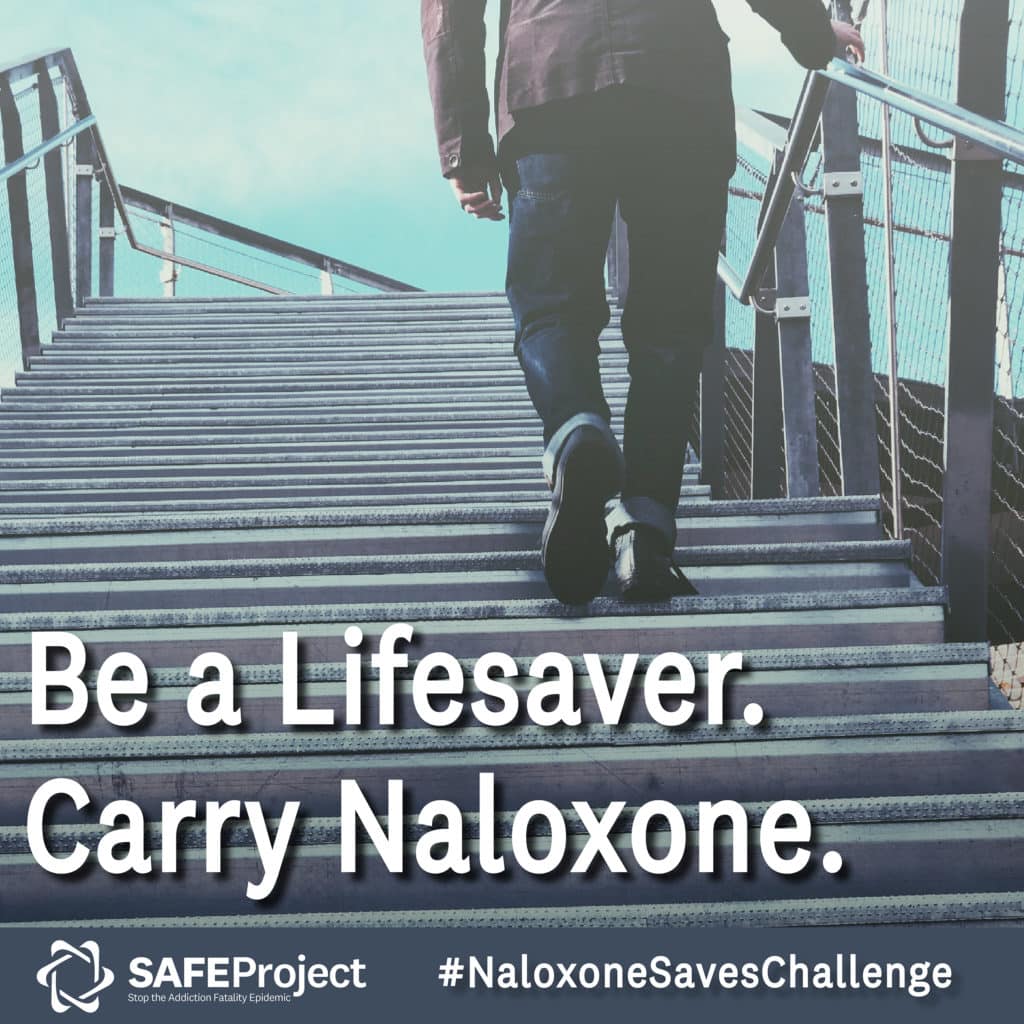 Why does this matter to you?
On average, more than 130 people die every day from opioids. It could happen to anyone, including someone you know or even love, and you may or may not know of their opioid use. Most of these deaths are unintentional so every second counts to revive a person from the oxygen deprivation caused by opioid poisoning. This is why naloxone is critical. You may be closer than the ambulance and you could have an opportunity to save someone's life. We want you and your community to be empowered to save a life every day.
"Be Prepared. Get Naloxone. Save A Life."
In April 2018, U.S. Surgeon General Jerome Adams  issued this rare public health advisory calling on Americans to carry this life-saving medication that can reverse the effects of an opioid overdose. The Food and Drug Administration is also leading efforts to expand access. In early 2019, FDA Commissioner Scott Gottlieb announced an effort with industry leaders to develop an over-the-counter version of naloxone.
If all 50 states have expanded access, what is the problem?
Even though action has been taken, some barriers still exist because of the different ways states create access. Let's walk through some examples of how "easy to access" differs from "less easy to access."
States with the most open rules tend to have a standing order from a state health officer (usually the person who leads the state Health Department) that allows all pharmacies to give naloxone to anyone who asks for it (ex: Maryland, Mississippi, Montana, North Carolina, and Vermont).
The most restrictive end of the access spectrum includes states that require pharmacies to go get a doctor to write a standing order prescription for a specific pharmacy, and require the pharmacy or staff to go through some sort of bureaucratic training process or limit the population that can receive it (i.e. first responders, or only family members or caregivers of someone susceptible to opioid overdose). New Hampshire and Florida are states with these extra levels of restriction.
Finally, In the middle are the states with  laws permitting a doctor to write a standing order prescription for a pharmacy, allowing anyone to get naloxone from that specific pharmacy (ex: Rhode Island, Iowa, or Oklahoma).
What can I do to help?
Join SAFE Project's #NaloxoneSavesChallenge on social media and participate in our Pharmacy Visits to help  spread the word in your community about this life-saving medication. Find out more here.