Written by Josie Beets, Senior Director of National Coordination
Employers can help find hope in recovery and become a part of someone's recovery story.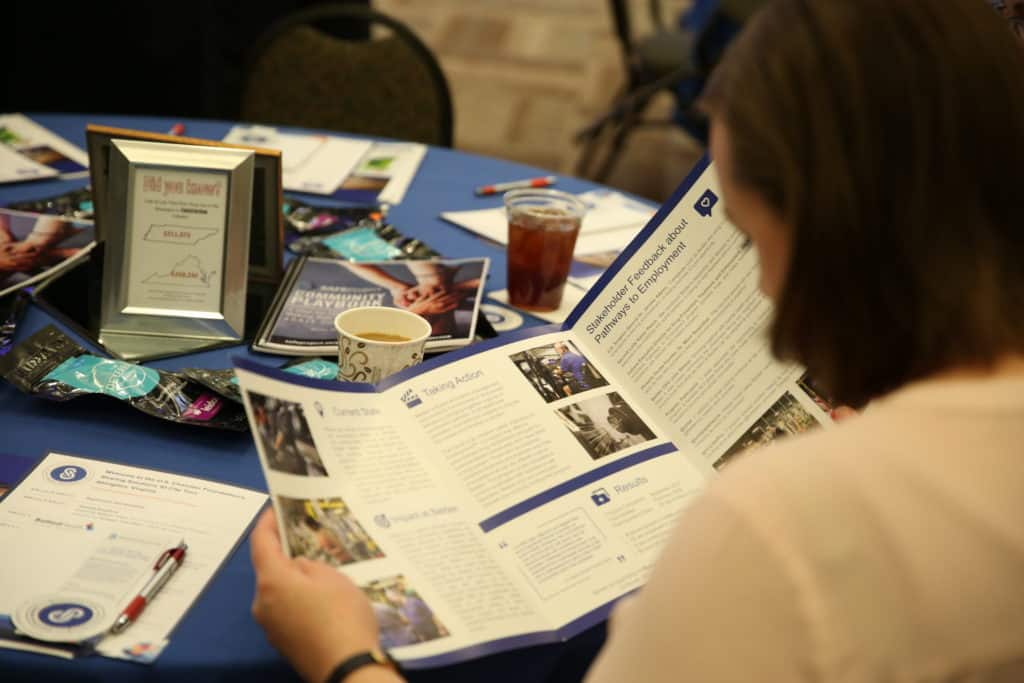 Jason Prichard has 7 years in recovery. Two years ago, he was released from five years of incarceration with a mission: using the catalog of resources he had created through research when in jail, help himself and others create sustainable recovery and find employment.
Lisa Topshee was sitting at a local prevention coalition meeting when a young man in the audience started answering others questions about where they could find recovery resources. He knew more than she did, and she'd been doing this a long time. Afterward, she met the young man, Jason Prichard, and set a time to follow up.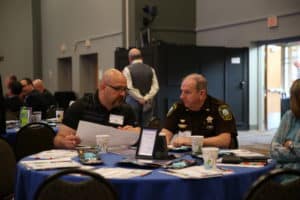 Jason wanted to become a peer recovery specialist, and Lisa could help him with that. Lisa needed a person in recovery to discover the gaps in service Lisa could help fill, and Jason could help her with that. Together, they made a team.
In recognition of the growing demand that communities do more to combat the opioid epidemic, Jason and Lisa's story is part of a growing body of innovative local actions and solutions featured in the U.S. Chamber Foundation's Sharing Solutions 10-City Tour, launched on April 11 in Abingdon, Virginia. Attended by more than 200 business owners, substance use disorder advocates, physicians, pharmacists, law enforcement, and people in recovery, the event is the first in a series of events to highlight how employers and community can work together to put forward solutions to the opioid crisis.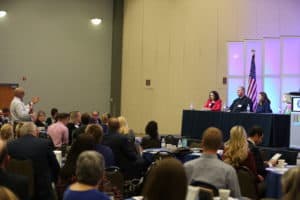 Employers as community leaders have an important role in the opioid crisis. As the prescription opioid epidemic has worsened, labor force participation has declined. Workforce prevention efforts are in effect in workplaces across the country, but employers are realizing that they can do more. For communities in need of a skilled workforce, employers are finding innovative ways to hire people with lived experience with substance use disorder. Jason is an example of someone who, on paper, would not meet the traditional expectations for employers. However, employers who dig a little deeper and look beyond the paper are rewarded with loyal employees.
After Jason put in the work and became a Certified Peer Recovery Specialist, a job opened at a local health system. Jason applied and aced the interview. Also, it turns out the employer was part of Lisa's coalition, and Lisa was able to emphasize Jason's already stellar skills.
Now, Jason serves his community as an advocate for his recovery community and an example of how employers can bring people in recovery into their workforce and be a part of someone's recovery story.
SAFE Project is proud to be a part of the U.S. Chamber of Commerce Foundation Sharing Solutions 10-City Tour. Upcoming events include Lexington, KY; Columbus, OH; Reading, PA; Erie, PA; and a national convening in Washington, DC. Click here to learn more about the Sharing Solutions initiative. 
Photo credit: U.S. Chamber of Commerce Foundation