SAFE Project (Stop the Addiction Fatality Epidemic) is a national nonprofit working through a disciplined, collaborative, multi-pronged and non-partisan approach to end the nation's catastrophic opioid epidemic.
Where We Began
Like thousands of other families across the nation who lost a family member with substance use disorder, SAFE Project Co-Founders James "Sandy" and Mary Winnefeld were not alone in wanting answers to the myriad issues they faced together as a family.
Whether it was seeking treatment, getting practical answers, or understanding the true nature of the disease – they knew there must be a different solution to help other families on the same journey.
Sandy Winnefeld first publicly shared their joint vision to stop the epidemic late November in 2017 on CBS This Morning and The Atlantic.
"If America is going to reverse this epidemic, we need to start treating it like the national emergency it really is," he wrote in The Atlantic. "There are reasons to hope that public awareness of the opioid epidemic is finally beginning to catch up with the facts on the ground, but its defeat will be possible only through a concerted effort that includes full-spectrum prevention, stronger prescription-drug controls, more-robust law enforcement, and far more access to quality treatment. "
If America is going to reverse this epidemic, we need to start treating it like the national emergency it really is…
"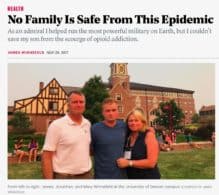 Reversing the tide of this epidemic requires a concerted effort along SAFE Project's six deeply interwoven lines of operation:
Public Awareness: There must be more resources and creative effort applied towards raising public awareness of who the enemy really is—and is not—in this fight. Nobody grows up wanting to be an addict. Yet substance use disorder is mostly misunderstood as a moral failing, rather than as a pernicious disease that humans are poorly equipped to battle. This leads to demand-reduction strategies that stigmatize—and ultimately criminalize—the user. Stigma and shame prevents many from seeking the treatment that can pull them out of a deadly spiral. If the nation is to get behind this effort, it must better understand it.
Full-spectrum Prevention: Existing full-spectrum prevention efforts need to be amplified. While a national campaign would be ideal, lukewarm senior leader interest, bureaucracy, and paltry funding will likely inhibit it. Prevention will most likely occur at the state and local levels. Statistics show that young people between the ages of 18 and 25 are least likely to view drug usage as risky behavior. It demands rejuvenated drug education programs, beginning in elementary school. Community-led efforts are vital, especially when credible voices speak directly to the right audiences and point out the causes and costs of the epidemic.
Prescription Medicine: Easy access of prescription painkillers is a key entry point into substance dependence and overdose fatalities. Opioid-based prescription drugs have their place in controlling pain, but they should be used for only the most severe pain. Better controls on prescription opioid painkillers, more holistic methods of pain treatment, making everyone more aware of the hazards of opioid painkiller usage, more widespread take-back programs, and more effective prescription drug monitoring programs would all go a long way toward reducing opioid dependencies.
Law Enforcement and Medical Response: When access to prescription opioids is tightened, substance-dependent people quickly turn to illegal drugs (including heroin, which is increasingly laced with the deadly drug fentanyl), which are even more dangerous due to their unpredictable composition and strength. There needs to be a smarter commitment against illegal use of both prescription and non-prescription opioids. Pre-arrest programs, such as drug courts, should be used to help those who have a substance use disorder – but are not dealers – into treatment rather than criminalizing them. Though the nation is making some effort towards reining in fentanyl production and export, far more diplomatic and economic power should be applied to shutting this deadly drug off completely. Finally, while safe use programs are highly controversial among Americans, other nations have demonstrated the effectiveness of these sites. They are a first step towards eliminating fatal overdoses and a great entry point into treatment.
Treatment & Recovery: People with substance use disorder need to get into, through, and beyond treatment programs. A just society would address the high cost of quality treatment programs and make them available to everyone, but there simply isn't enough capacity to get the job done. Nor is there the right capability—the nation needs to fully explore best practices and inculcate them into rigorous standards of care for treatment programs. Insurance companies need to understand that paying for more than 30 days of treatment will cost less than the effects of relapses down the road. As a society, Americans need to get over the notion that medication assisted treatment (MAT) is merely substituting one drug for another. Rather, MAT is emerging as the most important element in treatment, and should be considered the same way insulin is for diabetes: the drug that supports a lifestyle change.
Family Outreach & Support: More needs to be done for families struggling with the disease of substance use disorder. This is about "if I only knew then what I know now." There is so much families can do to support each other, and they need access to "lessons learned" and other best practices. When the problem occurs, there is a great deal of support available to those who are trying to get their loved one into and through a recovery process, and there needs to be a better way of linking them together.
Simply put, if prevention is not elevated, more people will unwittingly drift into opioid use. If the country only cleans up prescription drugs, then even more people will move to heroin. If prevention is promoted and prescription drugs are cleaned up, but evidence-based treatment programs are not provided, desperate individuals will find cooperative drug dealers and other drugs. Without eliminating the stigma of substance use disorder, fewer people will seek treatment. And if public awareness of the urgency of this problem is not raised, all these solutions will continue to languish.
Today, SAFE Project supports and drives action that prevents fatal overdoses and mitigates the impact of this epidemic on our society – especially campuses and communities.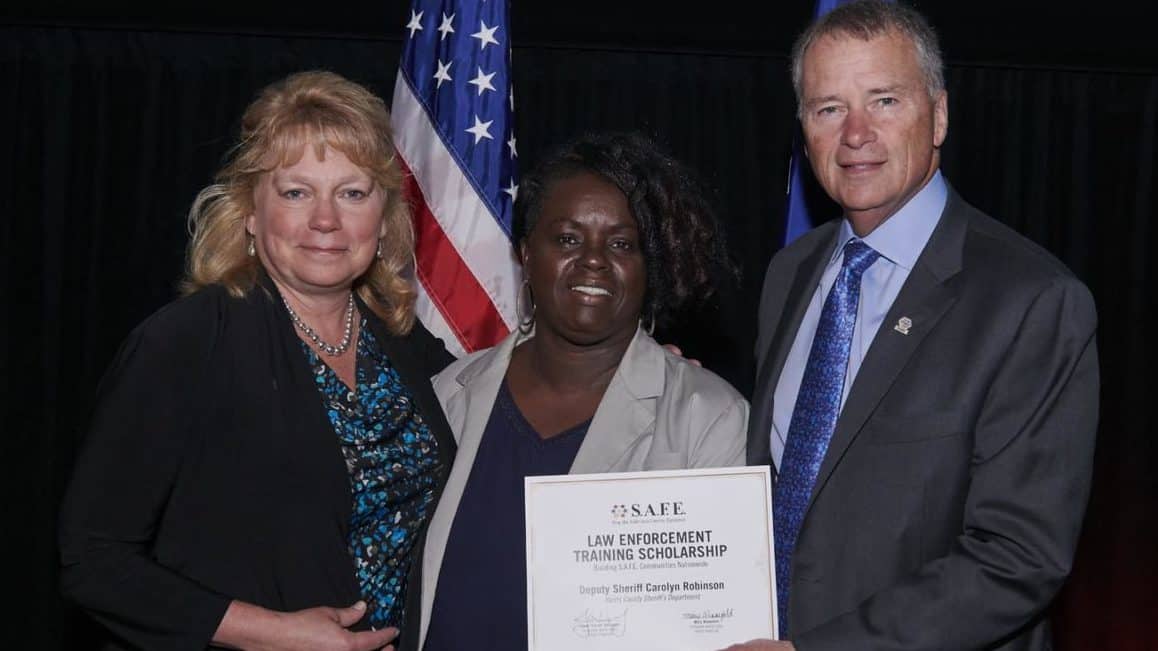 There are many ways to support SAFE Project. Your gift helps build SAFE Communities.