SAFE Project is excited to announce that Lilinoe Kauahikaua has been selected as the recipient of the 2022 Mary L. Fleming Memorial Mentor of the Year Award! The Mary L. Fleming Memorial Mentor of the Year Award honors individuals who have gone above and beyond in their mentorship to students in the SAFE Project Collegiate Recovery Leadership Academy fellowship program. These individuals demonstrate extraordinary leadership and commitment to fellow mentors and the students they serve.
Lilinoe Kauahikaua is a graduate of our Leadership Academy Class of 2020 who continued to serve as a peer working group leader for our Class of 2021 cohort and this past year as a professional mentor. Lilinoe's dedication to this field and to student development is evident through her continued involvement and relentless support of students. Lilinoe serves Papa Ola Lōkahi, the Native Hawaiian Health Board, under Hale Hoʻonaʻauao: The Learning Institute, in the role of Population Health Specialist focusing on addictions, behavioral/mental health, and social justice. Lilinoe serves as a board member of ʻEkolu Mea Nui and Kinohi Mana Nui, as well as serving on various statewide boards including the Hawaiʻi Opioid Initiative, Perinatal Substance Working Group, Institute of Violence and Trauma Cultural Subcommittee, Going Home Hawaiʻi Consortium, and the Reentry Hui.
Lilinoe is a 2021 graduate of the Masters of Social Work program at the University of Hawaiʻi at Mānoa (UHM). Her research focuses includes data disaggregation, and Indigenous approaches to: behavioral/mental health, reentry services, incarceration, and substance misuse.
During her graduate studies, Lilinoe helped to develop the Mālama Project, a culturally grounded collegiate recovery program at UH Mānoa for students impacted by substance misuse.
Lilinoe is from Piʻihonua, Hilo on Moku o Keawe (Hawaiʻi Island) but has lived and grown in many other spaces throughout her journey, including Oʻahu, California, and Arizona.
Lilinoe received her B.A. in the Administration of Justice, with a minor in Hawaiian studies from the University of Hawaiʻi at Hilo, along with a certificate in Hawaiʻi Lifestyles from Hawaiʻi Community College.
Lilinoe received the kāhea to return home and serve her lāhui over 10 years ago and is committed to pursuing social justice for the Native Hawaiian Community. She also enjoys singing, going to the beach, cultural learning, and spending time with ʻohana & friends. Read more about Lilinoe and her journey to recovery at www.safeproject.us/story/spotlight-lilinoe.
The mentorship I received while being in the collegiate recovery leadership cohort was so incredibly impactful in the trajectory of my own academic and professional career, that when given a chance to provide that mentorship piece to other students, I jumped at the chance. Being able to work with students and give back to a program that gave so much to me has been one of the best experiences of my life. There is such beauty in the stories of these students as they have traversed their own healing journey, they have so much strength and motivation, it is incredible to see what they accomplish each year!
"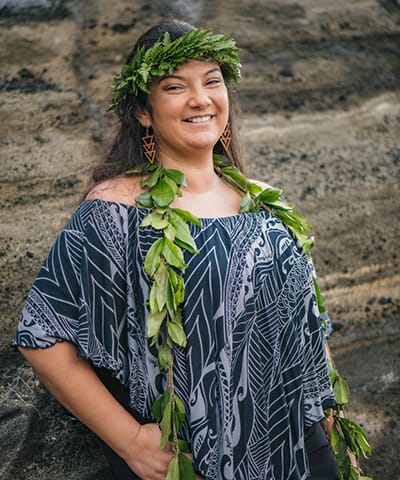 2022 Leadership Academy Working Group Leader of the Year Award
SAFE Project is excited to announce that Matthew Patterson has been selected as the recipient of the 2022 Working Group Leader of the Year Award! Working Group Leaders, who are former CRLA students, play an integral role in the CRLA program. Our volunteer Working Group Leaders serve as peers, mentors, and sounding boards to students throughout the year as they navigate their impact projects, their recovery, and everyday life challenges.
Matthew Patterson is a graduate of the 2020-2021 Collegiate Recovery Leadership Academy and last year's Student Voice Liaison for SAFE Project. He recently graduated from Florida Atlantic University with a Master of Social Work and a Graduate Certificate in Addictions. He is now working as a Care Counselor at Broward House; a not-for-profit agency that provides treatment for substance use disorder and other services to people living with HIV. This work is very dear to Matthew because he is also an alumnus of that very same program.
Matthew's research focus is homelessness, and he is currently working on A Photovoice Study on the Lived Experience of Students Attending College While Homeless. He presented his research at several national conferences and plans on publishing it this fall. In his spare time, Matthew enjoys running, going to the gym, and fundraising for Broward House and other agencies that provide services for people living with HIV. Learn more about Matthew and why he doesn't want to be defined by his past at www.safeproject.us/story/matts-story-battling-the-box.
I very much enjoyed being a working group leader over this past year. It was an honor to work with such a creative and determined group of students. I left every meeting more inspired and energized! Thank you so much for allowing me to be a part of your journey, and thank you for helping me maintain my own recovery in the process.
"