April 2020 marks the 33rd year of Alcohol Awareness Month in the United States, and it may deserve more attention now more than ever. What started as a way for the National Council on Alcoholism and Drug Dependence to raise awareness about alcohol consumption and use by college students with newfound freedom has become a national movement. Helping to ensure that families and communities have the resources, information, and options available to control the crisis of alcoholism is essential.
The difference between alcohol and other drugs is that it is more readily available, but that does not make it any less dangerous.
According to the National Survey on Drug Use and Health, an estimated 14.4 million Americans ages 18 and older had an alcohol use disorder (AUD) in 2018.
Each year, an estimated 88,000 people die from alcohol-related causes, and in 2014 alcohol-impaired driving fatalities accounted for 31% of overall driving fatalities (9,967 deaths). Unfortunately, these deaths could have been avoided, making alcohol the third leading preventable cause of death in the United States.
In the wake of the COVID-19 pandemic, millions are out of work, fear and anxiety are at all-time highs, and many people are turning to alcohol to cope. According to market research from Nielsen, since March 21st alcohol sales in the United States have increased by 55% and online alcohol sales have increased by 243%. Though some experts believe the huge jump in alcohol sales were due to preparing for those stay-at-home orders, it also shows consumers are stockpiling and safeguarding what's important to them.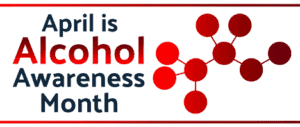 While turning to alcohol as a stress reliever may seem relatively harmless, it can have serious consequences. In addition to increasing the risk of stroke, liver cirrhosis, and cancer, alcohol consumption can damage your immune system over time and make you more at risk for infection during the COVID-19 pandemic.
If you are drinking more to deal with the stress of the COVID-19 pandemic, you're not alone. Perhaps being in close quarters with your loved ones may have made you more aware of their increased drinking. So how do you know if what started as a simple nightcap is now turning into a problem?
Is the drink intended to numb feelings of fear, anger, depression, loneliness, or anxiety?
Do you find that you end up drinking way more than you planned?
Has drinking become an everyday occurrence, or perhaps even all day?
Does the drink feel absolutely essential now?
Are you or your loved one getting sick because of drinking or finding it hard to sleep after drinking?
Are there gaps in memory?
If you answered yes to any of the above questions, it may be time to take a step back and find alternative ways to cope with stress.
Instead of turning to alcohol as a coping mechanism, try the following:
Reach out to your support system. Social distancing doesn't mean social isolation; reach out to your family and friends. They may be able to offer advice or share how they're coping.
Attend virtual recovery meetings. InTheRooms.com hosts online meetings through a social support community.
Practice self-care. Staying physically and psychologically healthy with a healthy diet, plenty of sleep, and exercise are great ways to reduce stress.
There are supportive communities available, do not let shame stop you from seeking help. If you or a loved one is in need of help, the following resources are available:
We are in challenging times and don't know when this will end. While the situation may be overwhelming, finding healthy ways to cope will make you stronger.