2021 Prevention Month Recap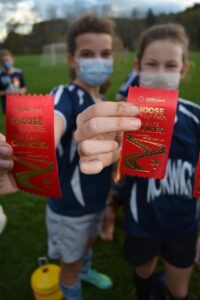 Choices matter. This past October, SAFE Project made the choice to join the 80 million people who took a stance supporting Red Ribbon Week held during the last week of National Substance Use Prevention Month. 
Red Ribbon Week starts with pinning on a red ribbon. It's about making a visible stance. It's about showing support and gaining and giving knowledge. It's about community, family, and self.  It's one week that serves as a catalyst for an entire year of vested action and commitment to the field of substance use prevention, intervention, treatment, and recovery.  
This year, SAFE Project chose to wear and share red ribbons and prevention resources. Throughout October, we distributed 5,000 ribbons to 10 school districts nationwide and various organizations, including friends and supporters at CADCA, Washington County Health, DC Fire Association, and Drug-Free Workplaces of PA. 
SAFE Project also attended the PA DUI Association's Annual Conference held in collaboration with PA SADD. Over 260 attendees wore red ribbons, and PA SADD students and conference-goers signed the No Shame Pledge to end the stigma surrounding seeking help for mental health and addiction.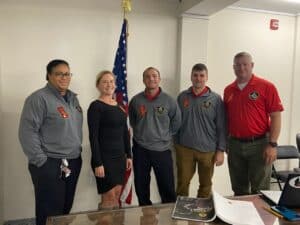 In an effort to increase community support and engagement to teach prevention, SAFE Project created a prevention resource landing page that identified 10 ways to engage in prevention month and Red Ribbon Week.  
"With the realization that we are all only one choice away from a completely different life, SAFE Project is proud of our partners who made the visible choice to wear and share red ribbons during the 2021 campaign," said Ronna Yablonski, Senior Director of SAFE Choices, a unit of SAFE Communities. "We celebrate and encourage positive choices not only during Red Ribbon Week but throughout the entire year.  The spirit of Red Ribbon Week will serve as a motivating force as we remain laser-focused on our vision of all youth reaching their fullest potential."
The Red Ribbon Campaign is the largest, longest running, and most recognized substance prevention campaign in the country. The campaign began as a step to honor a slain DEA agent and marine, Enrique "Kiki" Camarena. Since its inception in 1985, the red ribbon sends a message of hope and reinforces the fact that one person can make a difference. 
To learn more about SAFE Choices, please email Ronna Yablonski at ronna@safeproject.us.