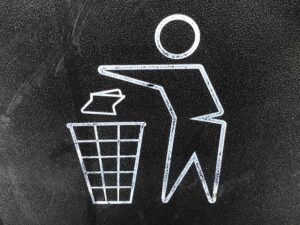 Hopefully, you've read Prescription Opioids 101 to learn how to identify what's in your medicine cabinet, and are hopefully now trying to figure out how to dispose of your unused or expired medications.
According to the 2017 National Survey on Drug Use and Health, the majority of abused prescription drugs are obtained from family and friends – often from the home medicine cabinet. By getting rid of prescriptions you no longer need, you help prevent the spread of substance use disorder and the potential of unnecessary overdose deaths.
Solution #1: Find an Authorized Collector in your Community.
The DEA's site search page will help you find an authorized collector in your community. Many pharmacies offer this service at no charge – not just on Take Back Day.
Google also provides a convenient option to locate prescription medicine collection sites, as well.
Solution #2:  Disposal Kiosks at Pharmacies*
Many large chain pharmacies now have safe medication disposal kiosks so you can get rid of your medications without any assistance – also at no cost.  Want to see if your local pharmacy will take back your meds? Try the National Association of Boards of Pharmacy's locator.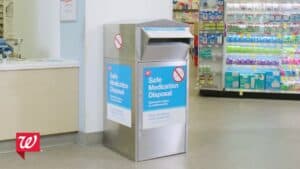 For example, Walgreens pharmacies now offer kiosks in many locations around the country.  You can check their website to find a location near you – or call the one nearest you.  They describe it as "just like dropping a letter into a mailbox." 
Speaking of pharmacies, CVS offers a community donation program where local police departments can apply to receive a drug collection unit to help their communities safely dispose of unwanted medications, including controlled substances.  
For other medications, some pharmacies and online retailers also sell postage-paid envelopes for customers to mail any prescription, including expired or over-the-counter medications to a disposal facility.  It's worth noting that mail-in programs do not include medications that are a controlled substance.
Solution #3: Do-It-Yourself:
This is the least preferable solution, but if you don't have access to a prescription medicine collection site in your area, follow these steps to get rid of the drugs in the household trash.
Remove the medicine from its original container and mix it with an undesirable substance, such as used coffee grounds, sawdust, or kitty litter.

Place the mixture in a sealable bag, empty bag, or another container to prevent medicine from leaking or breaking out of a garbage bag.

Before throwing away the empty Rx container, scratch out or tear off any identifying information on the exterior. This protects your identity as well as your personal health information.

Do not flush medicines down the sink or toilet unless the prescription drug labeling or patient information that accompanied the medicine specifically instructs you to do so. Many communities prohibit this practice out of concern over the trace levels of drug residues found in rivers, lakes, and community drinking water supplies.
*References to any retailer do not imply endorsement by SAFE Project.