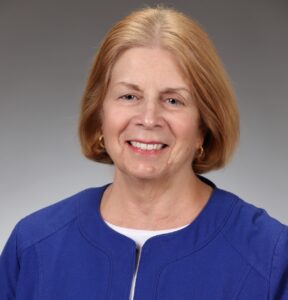 As we close out the 2020 Leadership Academy, we would like to honor one of our outstanding mentors, Mary L. Fleming, who passed away earlier this year. Mary dedicated her life's work to the behavioral health field and served people in a variety of ways over the course of her career. Mary joined our team as a volunteer mentor for our Collegiate Recovery Leadership Academy in 2018. Over the course of two years, Mary mentored, encouraged, and guided multiple students who were a part of the program. She modeled servant leadership in a way that made a lasting impact on the lives of students, mentors, and the entire SAFE Project team.
In honor of her memory and dedication to collegiate recovery, SAFE Project is excited to announce the Mary L. Fleming Memorial Mentor of the Year Award and Mary L. Fleming has the inaugural awardee. 
The Mary L. Fleming Memorial Mentor of the Year Award honors individuals who have gone above and beyond in their mentorship to students in the SAFE Project Collegiate Recovery Leadership Academy fellowship program. These individuals demonstrate extraordinary leadership and commitment to fellow mentors and the students they serve. 
We designed the Leadership Academy with a mentorship component because we know how valuable it is for students to learn from those who have gone before them. Mary impacted students professionally and personally and we will look up to her example for years to come.
"