Arlington, VA — October 29, 2021
SAFE Project, a non-profit organization devoted to stopping the addiction fatality epidemic, applauds the confirmation of Dr. Rahul Gupta by the Biden Administration to lead the White House Office of National Drug Control Policy (ONDCP).
Dr. Gupta's medical expertise and personal compassion for the health and welfare of people struggling with substance use disorders (SUD) have been an essential part of the mission of SAFE Project, created in 2017. Co-Founders Admiral James A. "Sandy" Winnefeld and his wife Mary launched the organization following the loss of their 19-year old son, Jonathan, to an accidental opioid overdose. 
Stigma is one of the largest barriers to ending addiction. In June, when he was an active board member at SAFE Project, Dr. Gupta hosted a "#NoShame" panel discussion about fighting the stigma of addiction. Per tradition, Dr. Gupta is expected to resign from his position on the SAFE Project board.
"Soon enough we're going to have over a million Americans who have died from substance use disorders. That's just the tip of the iceberg. We know for every one person that dies, there are so many people crying out for help…If we have the knowledge and understanding of addiction as a chronic disease…we'll be able to manage it just like we do for diabetes, cancer, or anything else." Dr. Gupta stated.
In 2018, PBS/NOVA premiered the documentary "Addiction", featuring Dr. Gupta, the Winnefelds, other families, doctors, and scientists in a look at the epidemic of addiction across the country. 
"As the head of ONDCP, Dr. Gupta will bring the same depth of experience, compassion and empathy as he did for SAFE Project," said Brandee Izquierdo, SAFE Project Executive Director. "Dr. Gupta is committed to ending the addiction crisis that is crippling our nation."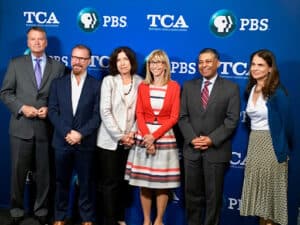 Dr. Rahul Gupta with panelists at the 2018 Television Critics Tour, Los Angeles.
(L-R) Adm. James Winnefeld USN (Ret.); Dr. R. Corey Waller MD; Sarah Holt Producer, PBS/NOVA "Addiction"; Paula Apsell, former NOVA Senior Executive Producer; Dr. Rahul Gupta, MD; Julia Cort, NOVA Co-Executive Producer.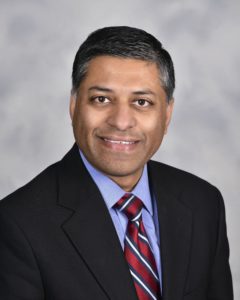 Rahul Gupta, MD, MPH, MBA, FACP, a SAFE Project Board Member.
About SAFE Project
SAFE Project is a national 501(c)3 nonprofit committed to overcoming the epidemic of addiction in the United States.  For more information, visit safeproject.us.