By Paul Kalchbrenner, Deputy Director SAFE Communities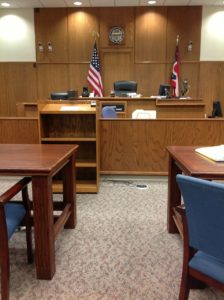 Verdicts and settlement offers in the latest opioid litigation lead to questions on how funding should be spent.
Recently, there have been two major developments in lawsuits involving claims against opioid manufacturers and distributors. On August 26, a judge ruled in favor of the State of Oklahoma against Johnson & Johnson, ruling that J&J had played a role in fueling the opioid epidemic when it aggressively marketed prescription opioids and downplayed their risks. The judge ordered J&J to pay the State $572 million. Although the public nuisance claim brought by the State differs from most of the other claims brought by thousands of local and state governments, this is the first case that went to trial and establishes an important precedent. Johnson & Johnson is expected to appeal.
That same week it became public that Purdue Pharma and its owners, the Sackler family, proposed a "universal" settlement offer to settle some 2000 current lawsuits, the majority of which have been brought by local governments. The offer would reportedly be for a total value of $10-$12 billion. Three billion would come directly from the Sackler family, and Purdue itself would declare Chapter 11 bankruptcy, and then restructure into a "public benefit trust". The trust would provide plaintiffs with their own drugs used to revive people from overdose, and turn over the profits from the sale of drugs to reach the total settlement amount. The trust would be overseen by three trustees who would appoint a board of directors.
Both these developments, while positive, have raised many questions around how the money is to be spent.
The tobacco litigation settlement, which went only to States, has been widely criticized because much of the funding did not go to prevention and other intended purposes.
There is concern among many fighting this epidemic, especially at the local and community level, that money will again be diverted from prevention, harm reduction, treatment, and recovery support services that are the real key to turning the tide and significantly reducing overdose death rates and helping people find treatment and long-term recovery.
One major difference between the current lawsuits and the tobacco litigation is the fact that more than 1,600 local governments have brought their own lawsuits to help recover some of the tremendous costs that the opioid and broader substance use disorder epidemic has placed on them as they work on the front lines to save lives and get their citizens the help they need. While any final settlement in these cases will need oversight to prevent waste, fraud, and abuse from taking place, many local communities have found effective solutions that can be expanded upon and shared to help the country make greater gains to slow the opioid epidemic. Hopefully this can take place – and take place soon.
Resources
Resource

"You have alternative options for pain."

Resource

Opioids are one way to alleviate pain, but they come with a substantial risk if misused, used over long periods of time, used in high doses, or combined with other medications.

Resource

Examining scientific evidence for medications to treat OUD and identifying barriers that prevent people from accessing safe, effective, medication-based treatment.