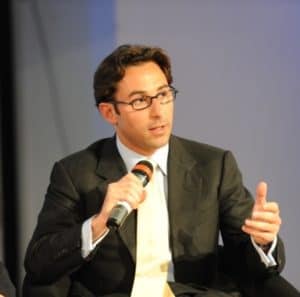 Peter L. Corsell
Secretary of the Board
Peter L. Corsell is an investor and entrepreneur known for successfully bringing emerging technologies to market. MIT's Technology Review recognized him as one of the world's top innovators under age 35, the World Economic Forum named him a Young Global Leader, and the National Association of Corporate Directors included him on its inaugural list of leading directors under 40.
Mr. Corsell specializes in clean energy, electric utilities and infrastructure technology as Managing Director at I Squared Capital, an independent global infrastructure investment manager focusing on energy, utilities, telecom, transport and social infrastructure in the Americas, Europe and Asia.
Prior to joining I Squared, Mr. Corsell was cofounder and Managing Partner at Twenty First Century Utilities, a private investment firm dedicated to transforming regulated electric utilities into more sustainable, customer focused, and technology driven businesses.
Mr. Corsell is also Chairman of GridPoint, a leading clean technology company, which he founded in 2003 and led as CEO until 2010. GridPoint has deployed more than 500,000 connected devices and has saved its customers over $400 million and 5 billion kilowatt-hours of energy.
In 2011, Mr. Corsell cofounded Hubub, a digital platform for individuals and publishers to discuss and debate topics of interest. In partnership with Bell Media, Hubub developed a large following in Canada, where it was featured in a 2015 Super Bowl commercial. In 2016, Hubub was acquired by The Stagwell Group, where Mr. Corsell is Senior Advisor.
Mr. Corsell has been a board member and investor in several technology companies, with a focus on big data, cybersecurity and enterprise software. He has been interviewed on Charlie Rose and featured in several books including Hot, Flat, and Crowded by Tom Friedman, Perfect Power by Robert Galvin and Kurt Yeager, Earth: The Sequel by Fred Krupp, The Clean Tech Revolution by Ron Pernick and Clint Wilder, and Our Woman in Havana by Ambassador Vicki Huddleston.
Earlier in his career, Mr. Corsell served with the Central Intelligence Agency and with the U.S. Department of State in Havana, Cuba. He holds a BSFS degree from the Edmund A. Walsh School of Foreign Service at Georgetown University.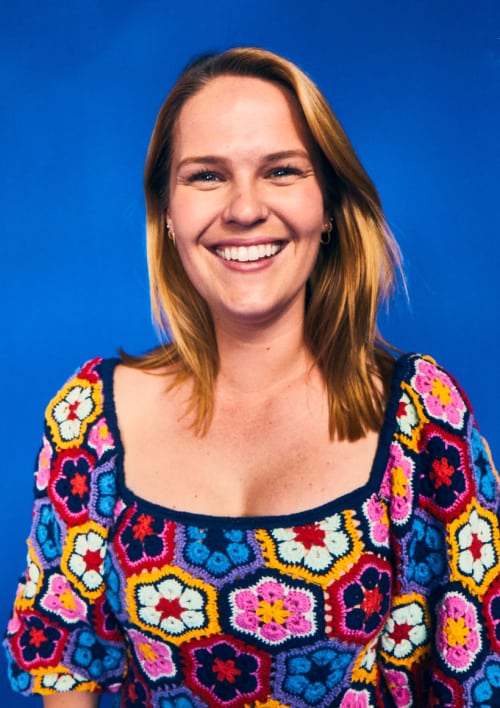 Kelsey Brown
Kelsey is an Account Director at Mischief @ No Fixed Address, a small but mighty award winning advertising agency founded in 2020. Kelsey has worked with an array of brands spanning industries including: big-tech, CPG, restaurants, online gaming, and nonprofits. She has seen first hand the power and influence that creative craft and targeted communications can have on all different types of audiences.
Kelsey has lived in eight cities, starting her career in Los Angeles, and now is excited to call New York City her home. She graduated from Southern Methodist University in Dallas as a double major in Marketing (BA) and Anthropology (BS) and a minor in Italian.
SAFE Project's mission is one that resonates personally with Kelsey. She's thrilled to have a role in helping SAFE Project promote their message to the world and deepen their impact.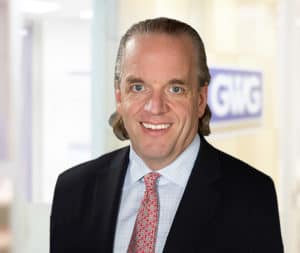 Thomas J. Donohue, Jr.
Thomas J. Donohue, Jr. is the President and Founder of Adelphi Capital. Over the past two decades Mr. Donohue has built Adelphi's merchant banking practice through principal investments and advisory activities across the across several industry sectors where the firm has developed deep expertise, including: transportation, telecommunications and technology, financial services, infrastructure, and national security.
Mr. Donohue currently serves on the boards of several companies and organizations. These include I Squared Capital, a $3 billion global Infrastructure fund; Convergint Technologies, the world's leading independent security solutions integration firm; Inventus Power, a leading manufacturer of lithium ion batteries; Orbis Operations, a specialized provider of military training, intelligence, and cyber-security solutions to military and commercial customers; Express Freight Finance, a commercial lender focused on the transportation industry; and American Intermodal Management, a transportation equipment leasing and logistics company. He is also a board member of the National Chamber Foundation, the research arm of the U.S. Chamber of Commerce. Mr. Donohue is a graduate of Georgetown University.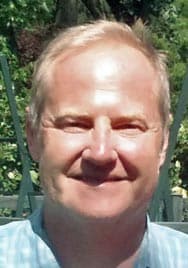 Brian C. Dooner
Brian C. Dooner is a senior executive, serial entrepreneur, and active social impact investor with extensive experience working with venture-backed, early-stage companies. His current work centers around engaged philanthropy with behavioral health nonprofits, higher education institutions, and mission-driven tech startups. Among his current engaged philanthropy projects is on a donor-led enterprise technology innovation project with Hazelden Betty Ford Foundation.  Most recently, Mr. Dooner was the lead donor and principal founder of the Center for Addiction and Recovery Education at his alma mater, Saint Joseph's University in Philadelphia, PA. CARE@SJU seeks to raise awareness and understanding of addiction and to reduce its impact throughout Pennsylvania, New Jersey, and Delaware.  In addition to creating the Center, Mr. Dooner funded and worked extensively on collegiate recovery and a new recovery residence at SJU.  Overall, his work centered on helping the University lead the discussion about addiction and recovery in the southeastern Pennsylvania region.
During his career, Mr. Dooner has been a tech entrepreneur, private equity and investment banking professional, an angel investor, and an early-stage company board member and adviser to other entrepreneurs and founders.
Mr. Dooner lives in the Philadelphia suburb of Bryn Mawr, Pennsylvania with his wife Marlene and their German Shepherd Dog, Charlie.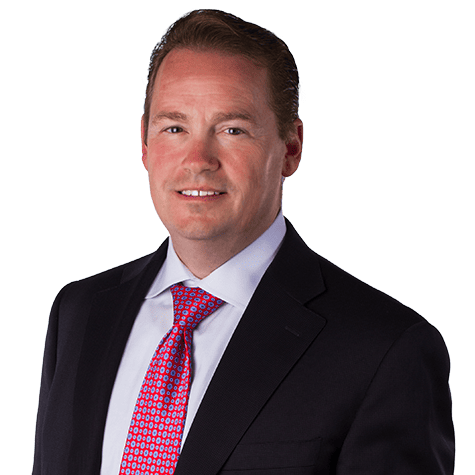 Joseph A. Hynds
Joseph A. Hynds has been practicing across the full spectrum of intellectual property law at Rothwell Figg for over 25 years with a focus on patent infringement litigation. Mr. Hynds has particular expertise in Hatch-Waxman litigation and related issues, having litigated numerous cases and, in many, serving as lead counsel. He also has participated in numerous appeals to the U.S. Court of Appeals for the Federal Circuit. Mr. Hynds handles cases covering a broad range of pharmaceutical, medical device, biotechnology, telecommunications, chemical, e-commerce, and electrical technologies, among others.
Mr. Hynds has been lead counsel in numerous Inter Partes Review (IPR) and Covered Business Method (CBM) Proceedings before the Patent Trial and Appeal Board (PTAB), and he has significant experience in patent interference matters before the U.S. Patent and Trademark Office (USPTO) and in the federal courts. A former Patent Examiner with the U.S. Patent and Trademark Office, Mr. Hynds has notable skill in the preparation and prosecution of patent applications in a wide variety of technical areas.
Mr. Hynds has wide-ranging knowledge of all aspects of patent litigation in U.S. district courts and before the U.S. International Trade Commission (ITC). He has substantial experience in preparing patent infringement and validity opinions; handling transactional matters involving intellectual property rights; and counseling clients on patent strategies, due diligence, and portfolio development, valuation, and acquisition. Additionally, he counsels a variety of domestic and international clients on U.S. intellectual property law, providing them with infringement, validity, and enforceability opinions, and advising on licensing matters.
Mr. Hynds was an Adjunct Professor of Law at The George Washington University Law School, where he taught a course on "Practical Legal Writing."
Mr. Hynds is recognized by Intellectual Asset Management's (IAM) Patent 1000 – The World's Leading Patent Professionals (2013-2021) in the DC Metro Area and Nationally, and he was selected to the Washington, DC Super Lawyers list in the field of Intellectual Property Litigation (2012-2021). In 2018, 2020, and 2021, he was included in the Top 100 Washington, DC Super Lawyers list. He is ranked as a Life Sciences Star by LMG Life Sciences (2016-2020) and he has repeatedly been included in The Best Lawyers in America® guide (2013-2022) in the fields of Litigation – Intellectual Property, Litigation – Patent, Patent Law, and Trademark Law.
He received his B.A. in Physics from Wabash College in 1986, and earned his J.D., with honors, from The George Washington University in 1991. Mr. Hynds was admitted to the Bar of the Commonwealth of Virginia in 1991 and to the District of Columbia Bar in 1993. He is registered to practice before the U.S. Patent and Trademark Office. He is a member of the American Bar Association Patent Trademark & Copyright Law Section, and served as Chairman, Interference Subcommittee. He is also a member of the American Intellectual Property Law Association (AIPLA).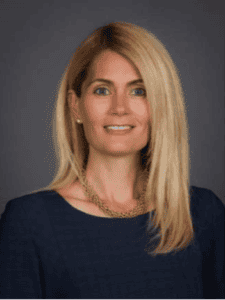 Kelly D. Rainko
Kelly D. Rainko is a Partner at BDT & MSD Partners, and serves on the firm's Executive Committee. Prior to joining BDT at its founding in 2009, she worked at Goldman Sachs in the Closely Held effort within the Investment Banking Division. Ms. Rainko is Chair of the Board of Weber. She formerly served as a director of Peet's Coffee and Caribou Coffee, a board observer of KIND Healthy Snacks, and an advisory director of Cox Automotive. Ms. Rainko received a BBA from the University of Michigan, and an MBA from the Kellogg School of Management at Northwestern University.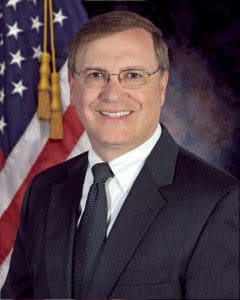 Chuck Rosenberg
Chuck Rosenberg is a news analyst and commentator for MSNBC. He has previously served as the Acting Administrator of the Drug Enforcement Administration (DEA), from 2015 until 2017. Prior to joining DEA, Mr. Rosenberg served as the Chief of Staff and Senior Counselor to Federal Bureau of Investigation (FBI) Director Jim Comey (2013-2015). Before rejoining the FBI, he was a partner at a Washington, D.C. law firm.
Mr. Rosenberg  also served as the United States Attorney for the Eastern District of Virginia. As that district's chief federal law enforcement officer (2006-2008), he supervised the prosecution of all federal crimes and the litigation of all civil matters involving the federal government. Mr. Rosenberg also served as the United States Attorney for the Southern District of Texas (2005-2006). His public service includes several senior posts at the Department of Justice, including as Chief of Staff to Deputy Attorney General Jim Comey (2004-2005), Counselor to Attorney General John Ashcroft (2003-2004), and Counsel to FBI Director Robert Mueller (2002- 2003), and Assistant U.S. Attorney in the Eastern District of Virginia. Mr. Rosenberg received his Bachelor's degree from Tufts University (BA). He has also earned a Master's in Public Policy from Harvard University and a Juris Doctorate from the University of Virginia.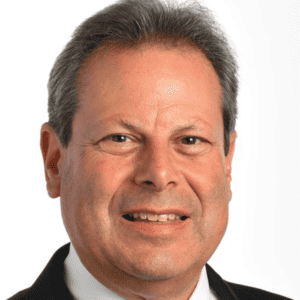 Bill Sternberg
Bill Sternberg is an acclaimed journalist and writer. In 2021, he retired after 24 years working for USA Today, including serving his final six years as editorial page editor. In 2017, Mr. Sternberg and his wife Ellen lost their son Scott to the opioid epidemic, and they have worked to raise awareness and reduce stigma. During his time at USA Today, Mr. Sternberg planned and executed coverage of the Clinton impeachment scandal, the 2000 election and recount, the Sept. 11 terror attacks, and the wars in Afghanistan and Iraq. Before joining USA Today, he was Washington bureau chief for Thomson Newspapers and a reporter for The (Syracuse) Post-Standard and Crain's New York Business. He is the co-author of Feeding Frenzy: The Inside Story of Wedtech (Holt: 1988), and his prizes include the John Hancock Award for Excellence in Business and Financial Journalism ("Cooked Books," The Atlantic, 1992). Mr. Sternberg was born in Brooklyn, N.Y., grew up in Guilderland, N.Y., and graduated from Cornell University with a B.A. degree in American Studies.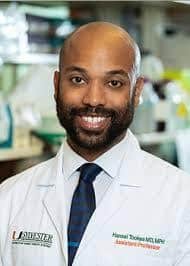 Hansel Tookes, MD, MPH
Hansel Tookes, MD, MPH is Assistant Professor in the Department of Medicine at the University of Miami Miller School of Medicine. He joined the faculty in the Division of Infectious Diseases after completing his residency in Internal Medicine at Jackson Memorial Hospital. He is the Principal Investigator of the UM Harm Reduction Research Group which houses the IDEA Exchange, Miami's pilot syringe access program. His research interests include behavioral interventions and innovative approaches to HIV prevention. Dr. Tookes has received numerous honors including Starbucks Upstander, Miami Chamber of Commerce Healthcare Hero, and SAVE Champion of Equality. He is a member of the Board of Governors of the Florida Medical Association and is a delegate to the American Medical Association. Prior to medical school, Dr. Tookes worked in public health. He graduated from Yale University with a B.S. in Molecular, Cellular and Developmental Biology.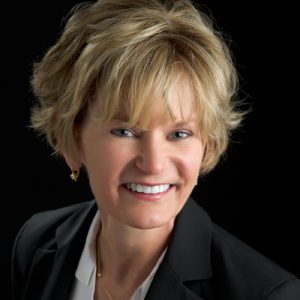 Sarah J. Werner, DDS
Sarah J. Werner, DDS recently retired from dentistry after a 36-year long career, chiefly in private practice. Long committed to improving community health, Dr. Werner focuses her energy and talents on volunteer activities that directly impact the health, welfare, and safety of people in the community.
Dr. Werner currently serves as a co-chair of the Affected Family and Friends Work Group at the Colorado Consortium for the Prevention of Prescription Drug Abuse. She was instrumental in a digital storytelling campaign to share stories about recovery and the effects of substance use on families. She also organized presentations on opioid misuse at middle and high schools, as well as distributed Deterra Drug Disposal Packs to the Metro Denver Dental Society.
Dr. Werner's career in dentistry began in 1985, having earned a DDS at the University of Minnesota School of Dentistry,  a BA at Mount Holyoke College and after working in research at the Harvard School of Public Health. In the mid-80's, Dr. Werner coordinated a speaker series on health issues at the Women's Prison Health Program in Plymouth, MN. She has provided free dental care to impoverished children in 10 different countries, working with Rotary International and Global Dental Relief. Most recently, Dr. Werner ran a private dental practice with an emphasis on restorative care in Denver, Colorado where she had served as an attending clinical instructor at the Denver Health Medical Center and at the University of Colorado Dental School.