SAFE Board of Directors
SAFE Project's Board of Directors share their time and expertise to help end the addiction epidemic.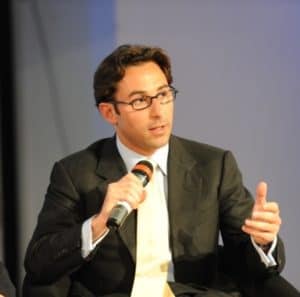 Peter L. Corsell
Secretary of the Board
Peter Corsell is an investor and entrepreneur known for successfully bringing emerging technologies to market. MIT's Technology Review recognized him as one of the world's top innovators under age 35, the World Economic Forum named him a Young Global Leader, and the National Association of Corporate Directors included him on its inaugural list of leading directors under 40.
Corsell specializes in clean energy, electric utilities and infrastructure technology as Managing Director at I Squared Capital, an independent global infrastructure investment manager focusing on energy, utilities, telecom, transport and social infrastructure in the Americas, Europe and Asia.
Prior to joining I Squared, Corsell was cofounder and Managing Partner at Twenty First Century Utilities, a private investment firm dedicated to transforming regulated electric utilities into more sustainable, customer focused, and technology driven businesses.
Corsell is also Chairman of GridPoint, a leading clean technology company, which he founded in 2003 and led as CEO until 2010. GridPoint has deployed more than 500,000 connected devices and has saved its customers over $400 million and 5 billion kilowatt-hours of energy.
In 2011, Corsell cofounded Hubub, a digital platform for individuals and publishers to discuss and debate topics of interest. In partnership with Bell Media, Hubub developed a large following in Canada, where it was featured in a 2015 Super Bowl commercial. In 2016, Hubub was acquired by The Stagwell Group, where Corsell is Senior Advisor.
Corsell has been a board member and investor in several technology companies, with a focus on big data, cybersecurity and enterprise software. He has been interviewed on Charlie Rose and featured in several books including Hot, Flat, and Crowded by Tom Friedman, Perfect Power by Robert Galvin and Kurt Yeager, Earth: The Sequel by Fred Krupp, The Clean Tech Revolution by Ron Pernick and Clint Wilder, and Our Woman in Havana by Ambassador Vicki Huddleston.
Earlier in his career, Corsell served with the Central Intelligence Agency and with the U.S. Department of State in Havana, Cuba. He holds a BSFS degree from the Edmund A. Walsh School of Foreign Service at Georgetown University.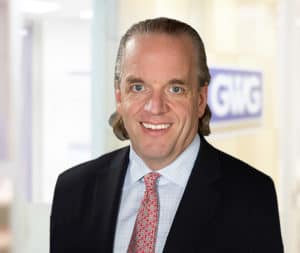 Thomas J. Donohue, Jr.
Mr. Donohue  is the President and Founder of Adelphi Capital. Over the past two decades Mr. Donohue has built Adelphi's merchant banking practice through principal investments and advisory activities across the across several industry sectors where the firm has developed deep expertise, including: transportation, telecommunications and technology, financial services, infrastructure, and national security.
Mr. Donohue currently serves on the boards of several companies and organizations. These include I Squared Capital, a $3 billion global Infrastructure fund; Convergint Technologies, the world's leading independent security solutions integration firm; Inventus Power, a leading manufacturer of lithium ion batteries; Orbis Operations, a specialized provider of military training, intelligence, and cyber-security solutions to military and commercial customers; Express Freight Finance, a commercial lender focused on the transportation industry; and American Intermodal Management, a transportation equipment leasing and logistics company. He is also a board member of the National Chamber Foundation, the research arm of the U.S. Chamber of Commerce. Mr. Donohue is a graduate of Georgetown University.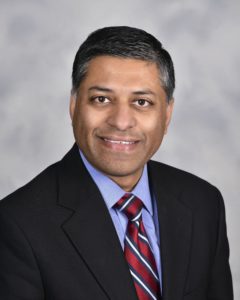 Dr. Rahul Gupta
Rahul Gupta, MD, MPH, MBA, FACP, is the Senior Vice President and Chief Medical and Health Officer at March of Dimes, the nation's leader in mom and baby health. In his role, Dr. Gupta provides strategic oversight for March of Dimes medical and public health efforts to improve the health of all moms and babies.
Before joining the March of Dimes, Dr. Gupta served under two Governors as the West Virginia's Health Commissioner. As the Chief Health Officer, he led the state's opioid crisis response efforts and launched a number of pioneering public health initiatives such as the Neonatal Abstinence Syndrome Birthscore program to identify high-risk infants. His efforts have led to historic declines in smoking during pregnancy in the state.
Dr. Gupta, a specialist in internal medicine and preventive medicine, served as an academic faculty in Tennessee and Alabama before moving to West Virginia originally in 2009 to lead the Kanawha-Charleston Health Department. He is also adjunct professor in the Department of Health Policy, Management and Leadership in the School of Public Health at West Virginia University and visiting faculty at TH Chan Harvard School of Public Health.
A national thought leader and a driver of innovative public policies on health issues critical to moms, babies, and families, Dr. Gupta serves as an advisor to nonprofit organizations and task forces on local, national and international public health policy and programs.  He has served as a peer reviewer and editorial board member for scientific journals and for the National Academies of Sciences, Engineering and Medicine, and has published over 125 peer-reviewed articles. Amongst numerous teaching and service awards and honors, he received the 2015 Milton and Ruth Roemer Prize for Creative Local Public Health Work by the American Public Health Association and was named "2017 West Virginians of the Year" by the Charleston Gazette-Mail. In 2018, Dr. Gupta was named Public Official of the Year by the Governing Magazine.
Dr. Gupta was born in India and grew up in Maryland and the suburbs of Washington, D.C., the son of an Indian diplomat. At age 21, he completed medical school at University of Delhi, and subsequently did his internship and residency at St. Joseph Hospital, Northwestern University in Chicago, Illinois. He earned a master's degree in public health from the University of Alabama-Birmingham and a global master's of business administration degree from the London School of Business and Finance.
Denis McDonough

Mr. McDonough is a Senior Principal at the Markle Foundation. In this role, he is working to address the skills gap, particularly in light of the looming artificial intelligence revolution. He is Chairman of the Rework America Task Force, a national initiative to transform the labor market so that all Americans can thrive in the digital economy. Prior to this position, Mr. McDonough served as White House Chief of Staff for President Obama, from February 2013 until January 20, 2017. In that role, Mr. McDonough managed the four thousand member White House staff, as well as Cabinet Secretaries and agency leaders. He provided strategic advice to the President and planned and coordinated efforts to recruit and retain key talent within the White House and across the federal government.
Before become the Chief of Staff, Mr. McDonough was the Assistant to the President and Principal Deputy National Security Advisor. He chaired the National Security Council's Deputies Committee, leading a multi agency team to address complex national security challenges, including crisis management as well as policy decisions related to the Iran nuclear negotiations, strategic arms reductions talks with Russia, the United States rebalance to Asia, the Afghanistan surge, and the Iraq drawdown. Throughout the 2008 Presidential campaign, Mr. McDonough served as Senior Foreign Policy Advisor for Obama for America. He has also served in senior leadership and policy-making positions in the U.S. House of Representatives, as Professional Staff Member on the International Relations Committee, and in the U.S. Senate, for the Senate Majority Leader and for Senator Ken Salazar (CO).
Mr. McDonough received his B.A., summa cum laude, from St. John's University (MN) and his M.S. from Georgetown University School of Foreign Service.  
Kelly Rainko is a Partner and the Head of Next Generation at BDT & Company. She also serves on the firm's Executive Committee. Prior to joining BDT at its founding in 2009, Kelly worked at Goldman Sachs in the Closely Held effort within the Investment Banking Division. Her experience with closely held companies began with her work as a third generation member in her family's retail garden center business. Kelly is a director of Weber‐Stephen Products, Peet's Coffee and Caribou Coffee, and formerly served as a board observer of KIND Healthy Snacks and as an advisory director of Cox Automotive.
Kelly also serves as a board member of SAFE Project, and as a trustee of the Lincoln Park Zoo in Chicago. Kelly received a BBA from the University of Michigan, and an MBA from the Kellogg School of Management at Northwestern University.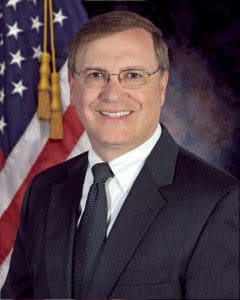 Chuck Rosenberg
Mr. Rosenberg is a news analyst and commentator for MSNBC. He has previously served as the Acting Administrator of the Drug Enforcement Administration (DEA), from 2015 until 2017. Prior to joining DEA, Mr. Rosenberg served as the Chief of Staff and Senior Counselor to Federal Bureau of Investigation (FBI) Director Jim Comey (2013-2015). Before rejoining the FBI, he was a partner at a Washington, D.C. law firm.
Mr. Rosenberg  also served as the United States Attorney for the Eastern District of Virginia. As that district's chief federal law enforcement officer (2006-2008), hesupervised the prosecution of all federal crimes and the litigation of all civil matters involving the federal government. Mr. Rosenberg also served as the United States Attorney for the Southern District of Texas (2005-2006). His public service includes several senior posts at the Department of Justice, including as Chief of Staff to Deputy Attorney General Jim Comey (2004-2005), Counselor to Attorney General John Ashcroft (2003-2004), and Counsel to FBI Director Robert Mueller (2002- 2003), and Assistant U.S. Attorney in the Eastern District of Virginia. Mr. Rosenberg received his Bachelor's degree from Tufts University (BA). He has also earned a Master's in Public Policy from Harvard University and a Juris Doctorate from the University of Virginia.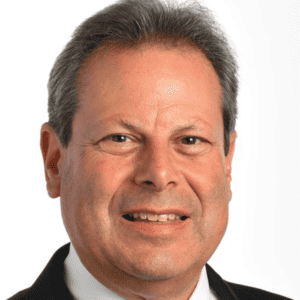 Bill Sternberg
Since 2015 Bill Sternberg has served as the editorial page editor at USA Today, after serving as deputy editorial page editor since 2004. Previously, as senior assignment editor and Washington editor, Sternberg planned and executed coverage of the Clinton impeachment scandal, the 2000 election and recount, the Sept. 11 terror attacks, and the wars in Afghanistan and Iraq. Before joining USA TODAY in 1997, he was Washington bureau chief for Thomson Newspapers and a reporter for The (Syracuse) Post-Standard and Crain's New York Business. He is the co-author of Feeding Frenzy: The Inside Story of Wedtech (Holt: 1988), and his prizes include the John Hancock Award for Excellence in Business and Financial Journalism ("Cooked Books," The Atlantic Monthly, 1992). He was born in 1956 in Brooklyn, N.Y., grew up in Guilderland, N.Y., and graduated from Cornell University with a B.A. degree in American Studies.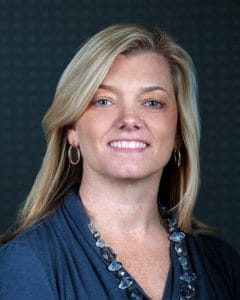 Terri Tanielian

Ms. Tanielian is a senior behavioral scientist at the RAND Corporation. She is a nationally recognized expert in military and veteran health policy. Her career began youth substance use prevention programs and her research interests include access to and quality of care for service-connected health problems, particularly mental health problems; military suicide; military sexual assault; military families; veteran caregivers; and psychological and behavioral effects of combat, terrorism, and disasters.
Ms. Tanielian was co–study director for RAND's seminal study Invisible Wounds of War: Psychological and Cognitive Injuries, Their Consequences, and Services to Assist Recovery (2008: RAND), the first non-governmental assessment of the psychological, emotional, and cognitive consequences of deployment to Iraq and Afghanistan. She won the AcademyHealth Impact Award for this work in 2011. She was also the principal investigator for RAND's comprehensive study of military and veteran caregivers titled Hidden Heroes: America's Military Caregivers. She has published numerous peer-reviewed articles and book chapters. She has served on many advisory committees and expert panels related to veteran mental health policy, public health preparedness, and homeland security.
Ms. Tanielian also serves on the board for the Armed Services Art Partnership and for Georgetown Visitation Prep School. She has a M.A. in psychology from the American University.