The Bridging Prevention and Recovery Program is a new evidence-based program model designed to provide substance use disorder professionals with a step-by-step process to facilitate sustainable integration of traditional siloed approaches.
Watch the video to learn more.
Who Should Attend?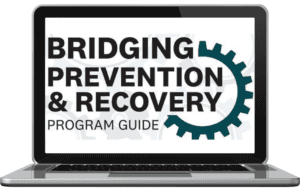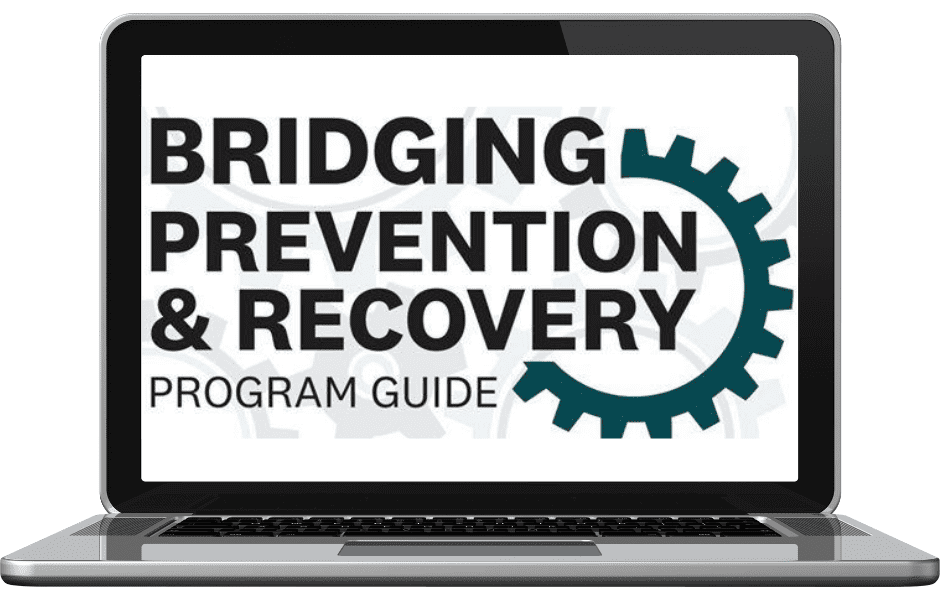 Community involvement is critical to the success of this work, so in the spirit of uniting prevention and recovery systems, at least one representative from each sector who will be leading community-based integration efforts should commit to attending the entire program. This model has been successfully adapted for states, communities, regional areas, institutions of higher education, organizations serving minority populations, and even for prospective trainers of this program. SAFE Project can tailor this program to suit your needs and also offers no-cost information sessions outlining how this program corresponds with your structure of existing funding streams. Please reach out to us today at community@safeproject.us for more information.
What Is the Format?
This training and technical assistance program can be customized. Offered either in-person, virtually, or even in a virtual cohort setting bringing together prevention and recovery professionals from across the United States.
What Can Participants Expect?
Using a program manual and hands-on tools to unite towards commons community goals that promote wellness and resiliency in response to the crushing impacts of substance use disorder, participants can expect to:
Work in teams and use place-based leadership to move past barriers.
Master facilitation techniques and learn conflict resolution skills.
Incorporate the pillars of leadership, health equity, sustainability, advocacy, and communication into their system integration.
Connect their community needs and strengths to available resources and funding.
Successfully launch services and supports with a plan for long-term sustainability.
Receive guided, action-oriented training and technical assistance from leaders in the field.
Is BPR Effective?
An evaluation of this program was conducted to determine its effectiveness, understand how participants work together to integrate their systems using the framework, and assess implementation. The constructs which link learning to the application of knowledge and skills in the workplace were measured using CDC recommendations and results demonstrated an increase in participant knowledge at the end of the program. SAFE Project is currently undergoing an evaluation of how communities have implemented the framework and are seeing early positive results.