National Internship Program
Join the SAFE Project team as an intern!
Join the Team
Through our national internship program, SAFE Project welcomes current college students and those who have graduated within one year to join our team in the fight against the addiction epidemic. Our internship program runs in the spring, summer and fall, and we accept interns both locally in the DC area and remotely, across the U.S.  All interns will work closely with the SAFE team to support our three key initiatives: SAFE Campuses, SAFE Communities, and SAFE Veterans; and work side-by-side with program directors, while simultaneously targeting their own professional development goals and enhancing their skills.
If you'd like to apply to our spring 2020 internship program, click on the "apply" button below. The deadline to apply is Sunday, January 12th.
Intern Spotlight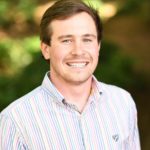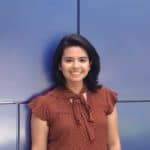 Over the summer of 2019, SAFE Interns Tyler Yates and Paola Rivas went above and beyond to support the SAFE team and our mission to contribute in a tangible way to ending the addiction epidemic. Together, they worked more than 200 hours. Thank you for your dedication, Tyler and Paola!
The people I worked with gave me the chance to use my prior knowledge to its fullest potential and help the organization create something new. I greatly enjoyed working to help people that are going through addiction attain resources to better assist them on their road to recovery.
"