Applications for the 2024 SAFE Campuses
Summer Series will open in May 2024!
The SAFE Campuses Summer Series is an eight-week, cost-free, virtual program for university personnel who want to improve recovery support and overdose prevention services and capacity on their campuses.
Applicants from all levels of familiarity of collegiate recovery and higher education are welcome. The Summer Series includes a number of delivery methods, from live discussions/panels to asynchronous content engagement. Course material is subject to change based on cohort needs and participants should expect to dedicate approximately 2.5 hours per week.
While much of the content is self-paced, applicants to the Summer Series should keep the following dates/times blocked for potential live sessions or check-ins: each Wednesday from June 21 to August 9, 3:00 to 4:00 p.m. ET. More information will be provided to accepted applicants.
Participants in the Summer Series will:
Create an action plan to increase recovery support, foster harm reduction, or reduce stigma on their campus
Engage and network with key stakeholders in the collegiate recovery field
Increase awareness of helpful resources and emerging practices in collegiate mental health and substance use services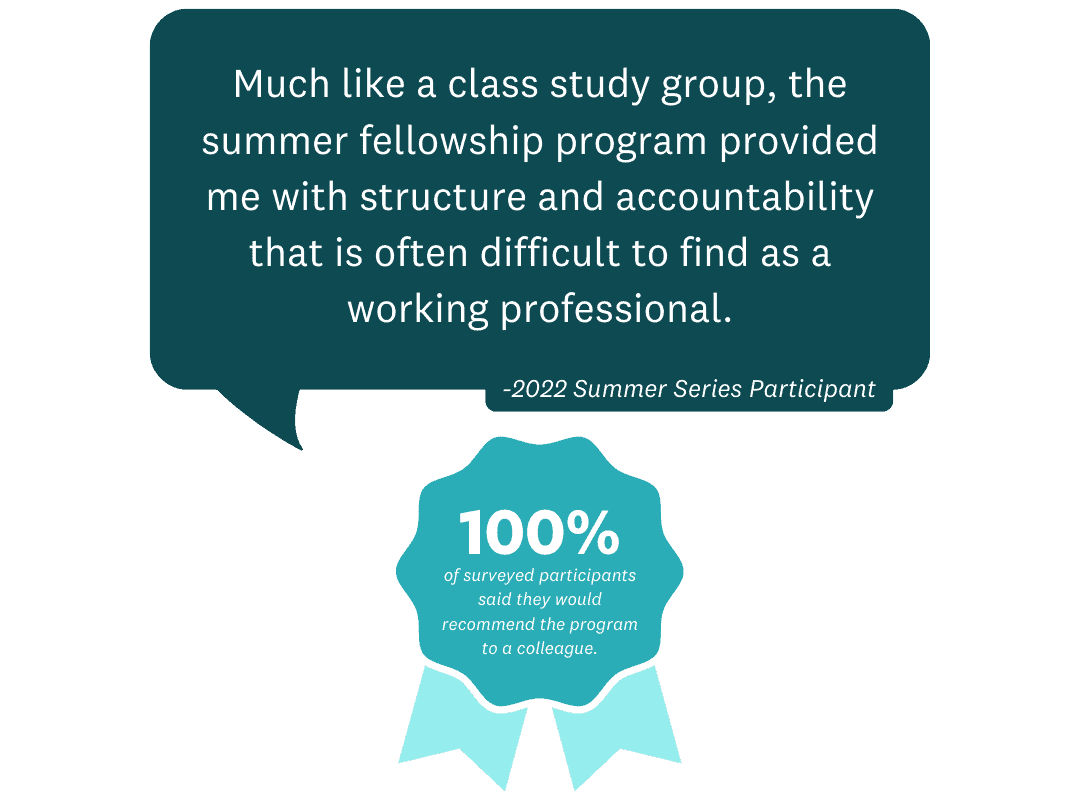 Content includes asset mapping, navigating higher education systems, developing empowering student groups, collegiate recovery, harm reduction, and recovery advocacy.