Recovery Housing Can Change Lives
A brief by the National Council for Behavioral Health summarized the positive outcomes for residents of recovery housing:
Decreased substance use
Reduced probability of relapse/recurrence
Lower rates of incarceration
Higher income
Improved family functioning
Raised self esteem and self confidence
SAFE Project knows recovery housing needs more support. To be a part of the solution, SAFE Project provides education on quality recovery housing and the different types of recovery homes that exist. By doing this, we reduce stigma and help grow recovery communities throughout the nation.
Downloadable Resources
Choosing High-Quality Recovery Housing Workbook
SAFE Project believes that quality recovery housing should be defined by the individual and tailored to suit their specific needs. Below is a resource to assist you in your search.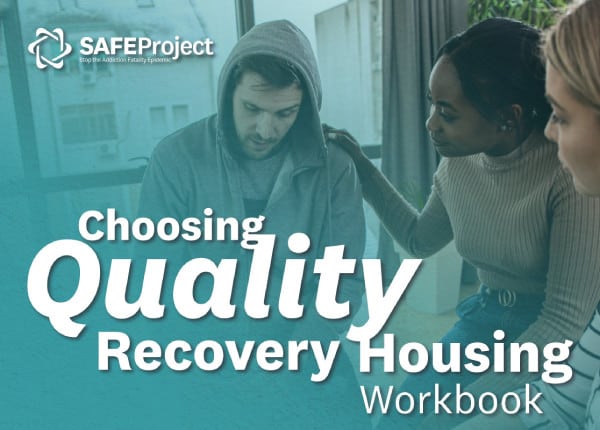 A Community Case For
Recovery Housing
Learn more about the importance of communities investing in community housing and ways to support these movements with our comprehensive overview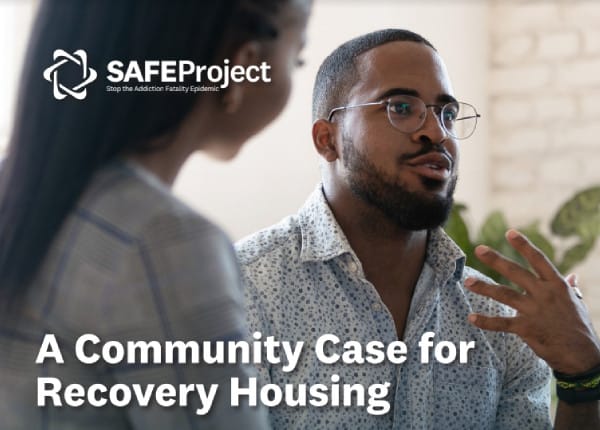 Articles & Additional Resources
Resources for Owners & Operators
Resources for Recovery Home Residents & Their Loved Ones
Recovery Housing Locator

SAFE Project has developed a first-of-its-kind recovery housing locator with national partners from across the country in order to increase access for those seeking recovery housing and support. SAFE Project works to address gaps and provide educational materials that support owners and operators in order to stabilize the recovery housing landscape, increase quality, reduce stigma, and help grow recovery-friendly communities for individuals and families throughout the nation.
Are you seeking a treatment facility, family resources, or recovery housing?
New locator site coming soon!
Are you a recovery housing owner or operator? Join our locator!
New submission form coming soon!
We're not prescribing quality, we're giving people the tools to define quality.
"