Recovery Housing
Recovery houses are safe, healthy, family-like environments that support people in recovery from addiction.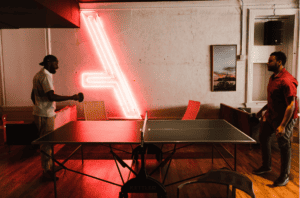 SAFE Project is developing a first-of-its-kind recovery housing locator with national partners from across the country in order to increase access for those seeking recovery housing and support. SAFE Project works to address gaps and provide educational materials and support to owners and operators. We hope to stabilize the recovery housing landscape, increase quality, reduce stigma, and help grow recovery friendly communities for individuals and families throughout the nation.
For more information about recovery housing, the recovery housing locator, or if you are an owner and operator of a recovery house, please contact us at community@safeproject.us or fill out the form below.
Recovery Housing Can Change Lives
A brief by the National Council for Behavioral Health summarized the positive outcomes for residents of recovery housing:
Decreased substance use

Reduced probability of relapse/recurrence

Lower rates of incarceration

Higher income

Increased employment

Improved family functioning

Raised self esteem and self confidence
SAFE Project knows recovery housing needs more support. To be part of the solution, SAFE provides education on quality recovery housing and the different types of recovery homes that exist. By doing this, we reduce stigma and help grow recovery communities throughout the nation. 
════ ⋆★⋆ ════