SAFE Project's Naloxone Awareness Project — also referred to as "the pharmacy challenge" — is a national volunteer campaign with a focus on ensuring everyone knows that naloxone saves lives. Volunteers visit their local pharmacies, and within just a few minutes, collect information about naloxone availability that SAFE Project then compiles into comprehensive nationwide data!
It is imperative that we understand the full extent of barriers — those including stocking, purchase ability, and perhaps most importantly the stigma — that volunteers faced when attempting to obtain the medication.
Pharmacy Challenge Results
We were excited to find that 89% of pharmacies carried some form of naloxone. However, this did not mean that it was available at the time of our volunteers' visits, nor were our volunteers necessarily even offered the option to purchase it upon inquiring. The stigma around naloxone is still evident, and combined with the wildly varying costs, there is clearly still more work to be done.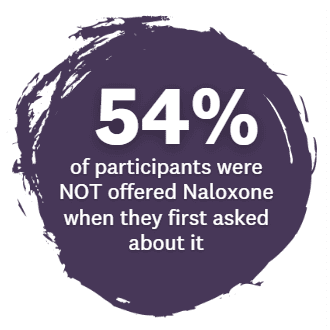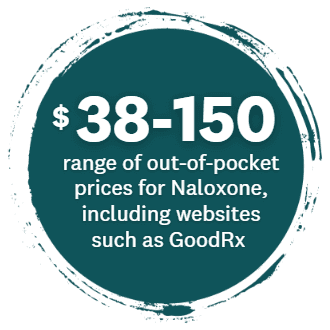 Attention Press!
Are you interested in covering this study as well as the current policy and public health landscape on the opioid epidemic? Contact us at media@safeproject.us.
Roughly 60-70% of pharmacy representatives were both (1) familiar with dispensing naloxone based on the Standing Order (and/or 3rd Party Access) in each state, and (2) were actually trained on dispensing naloxone. This still leaves a wide margin of pharmacists — those directly on the front line of distributing naloxone — that had no familiarity or training whatsoever.
Download the Full One-Pager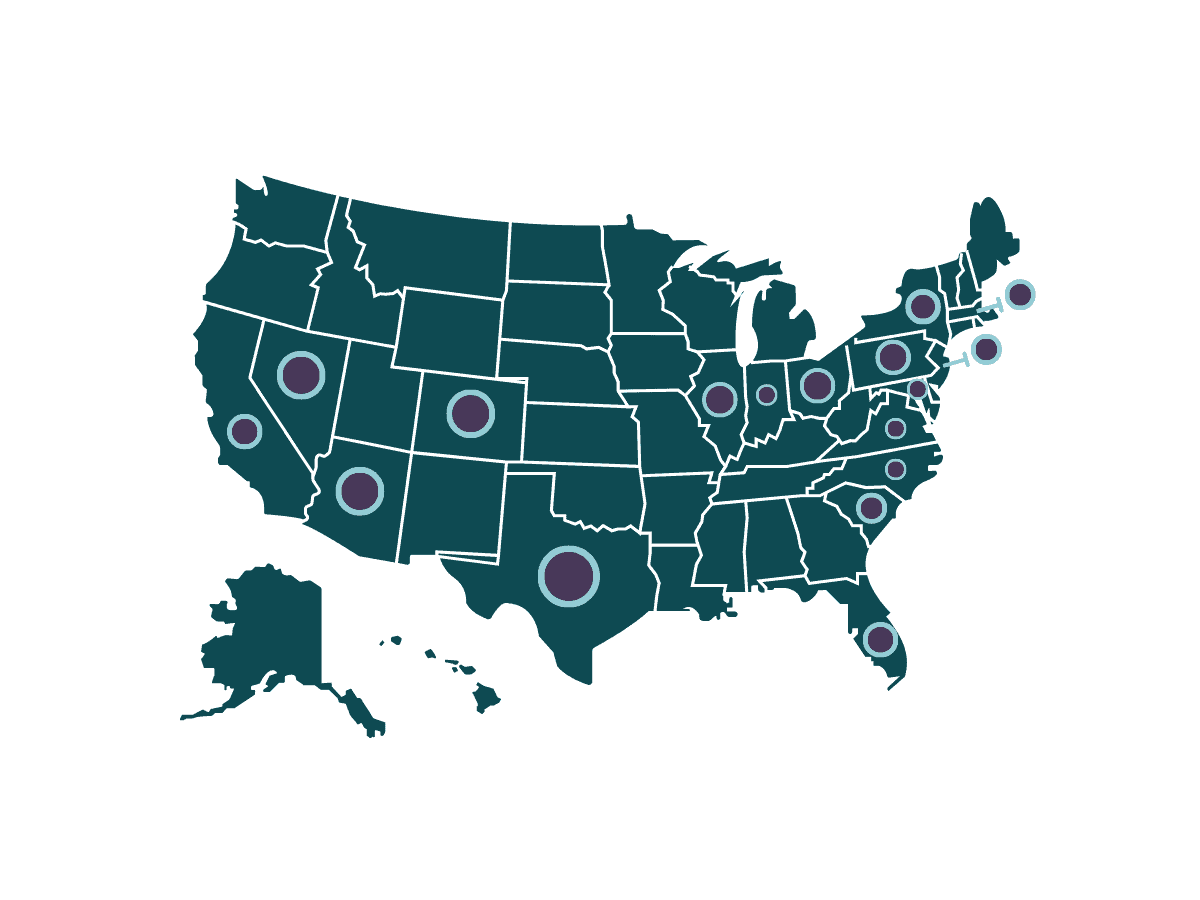 The Naloxone Awareness Project's main mission — the Pharmacy Challenge — pulled volunteers from nearly 20 different states visiting over 170 unique pharmacies. It is imperative, however, that we collect data from the entire country. You can help us reach 200 visits and beyond!
Next Steps
Even with the consideration of Narcan potentially becoming available "over-the-counter" — and perhaps especially in light of this eventuality — it is more important than ever to dismantle the stigma around substance use and in particular naloxone.

You can make a difference! Help us reach 200 pharmacy visits.
Become a SAFE Project Volunteer
Frequently Asked Questions
What is Naloxone?
Naloxone is a life-saving medication used to reverse opioid overdoses. Naloxone can be administered by non-medical personnel, which makes it ideal for anyone, anywhere to help save a life! Naloxone only works if a person has opioids in their system, and the medication has no effect if opioids are absent. Having both a direct policy for and ready availability of naloxone is essential for every workplace.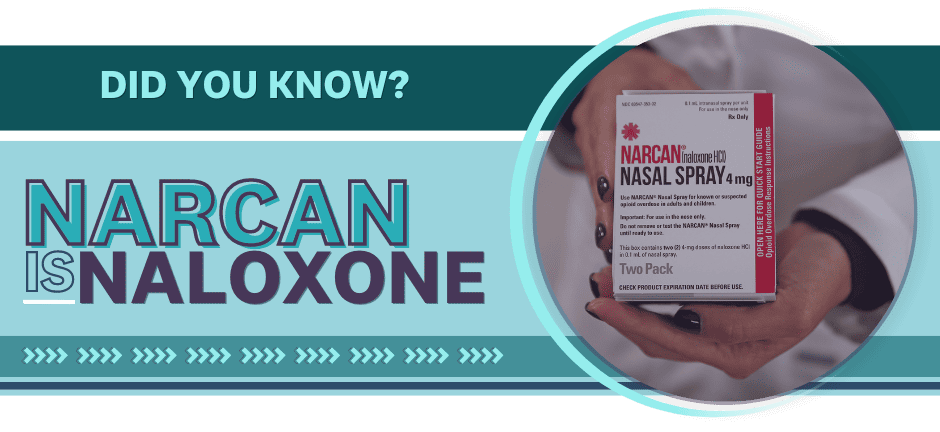 That's right! There are various types of naloxone available. NARCAN® is the specific brand name for one of these products!
What will I be doing?
Raise Awareness: Tell friends on social media and challenge them to join the project using the hashtags #NaloxoneSavesLives and #HarmReduction/
Pharmacy Challenge: Visit a local pharmacy — or two or ten! — to talk to a pharmacist about how naloxone is distributed locally and what is required to purchase it.
Will there be training?
Together, we can spread the word about the life-saving benefits of the overdose reversal drug naloxone. We have prepared a short instructional video that provides all the information you need to do your first pharmacy visit! If you prefer a group or one-on-one virtual training environment, stay tuned for upcoming training dates, or contact us at volunteer@safeproject.us to schedule your own individual training session.
Will it cost me anything?
No! This volunteer opportunity is free and we are not asking you to purchase anything. Spreading the word is critical and this is a free and easy way to help build awareness about the benefits and use of naloxone.
How much time will it take?
If you are interested in a personal training session, it will take about 30 minutes… and then whatever time it takes for your visits with pharmacies or friends!
What do I do after my visits/talks?
After your visit, we would like to have you fill out a short survey about the visit so that we can track awareness as well as the progress of the program.