Another holiday season is here, but as the number of COVID-19 cases continue to rise and milli0ns of people remain unemployed, the time of year that is usually filled with holiday magic and cheer just isn't feeling the same. 
As an organization working to combat the addiction epidemic in the United States, SAFE Project understands that the holiday season is often a difficult time for people struggling with substance use disorder.  It's hard to come up with things to look forward to as the days get colder and darker. 
What do you plan for when it feels like you can't have a traditional holiday? The SAFE Project team has put together a list of tips and suggestions to help you make the best out of this holiday season. 
Self-care
Take a moment to do something for yourself, you deserve it! Self-care is all about being mindful of your own needs and taking care of your mind, body, and soul by doing things that help reduce stress. It can be as simple as reading a book or going for a walk.
Self-care revolves around promoting physical, mental and emotional health, which are all vital aspects of recovery.
"Meditation in the morning helps me soothe any anxiety or negative feelings that I may have" – Richard, Program Manager, SAFE Communities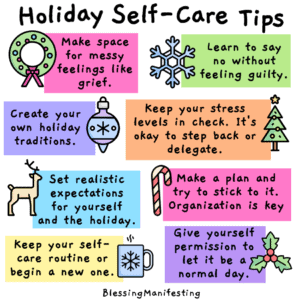 Be Grateful
It's all about perspective, it's easy to forget all the good in your life when you're only focusing on the negative things. Take some time to appreciate everything, all the good in your life and all that you've accomplished. 
"I have a choice, and I choose to be positive and change my perspective. That doesn't mean I won't have low moments. But it means I will make the high moments meaningful" – Heather, Program Manager, SAFE Communities
"I'm focusing on what is 100% within my control–my attitude; keeping it merry and bright so that perhaps I might reap all the benefits of a joyous and truly fabulous Holiday Season with my babes this year" -Jaynee, Senior Director, SAFE Choices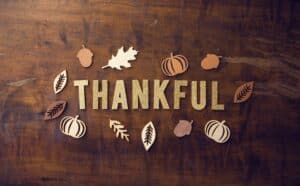 Help Others
A small act of kindness can go a long way and is a great way to spread some holiday cheer. Volunteering is also a way for people in recovery to stay busy in a rewarding and productive way. 
Many local food banks have been overwhelmed during the pandemic, if you are able, please consider supporting your local food bank this holiday season. 
"Spread cheer through service. A lot of people are hurting right now struggling with isolation, job loss, and illness. Now more than ever, people need each other. Do what you can to volunteer or donate this season." – Tracy, Senior Director of National Coordination/SAFE Communities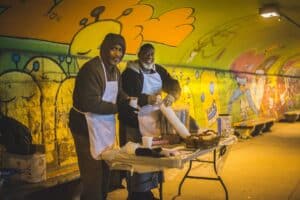 Stay Connected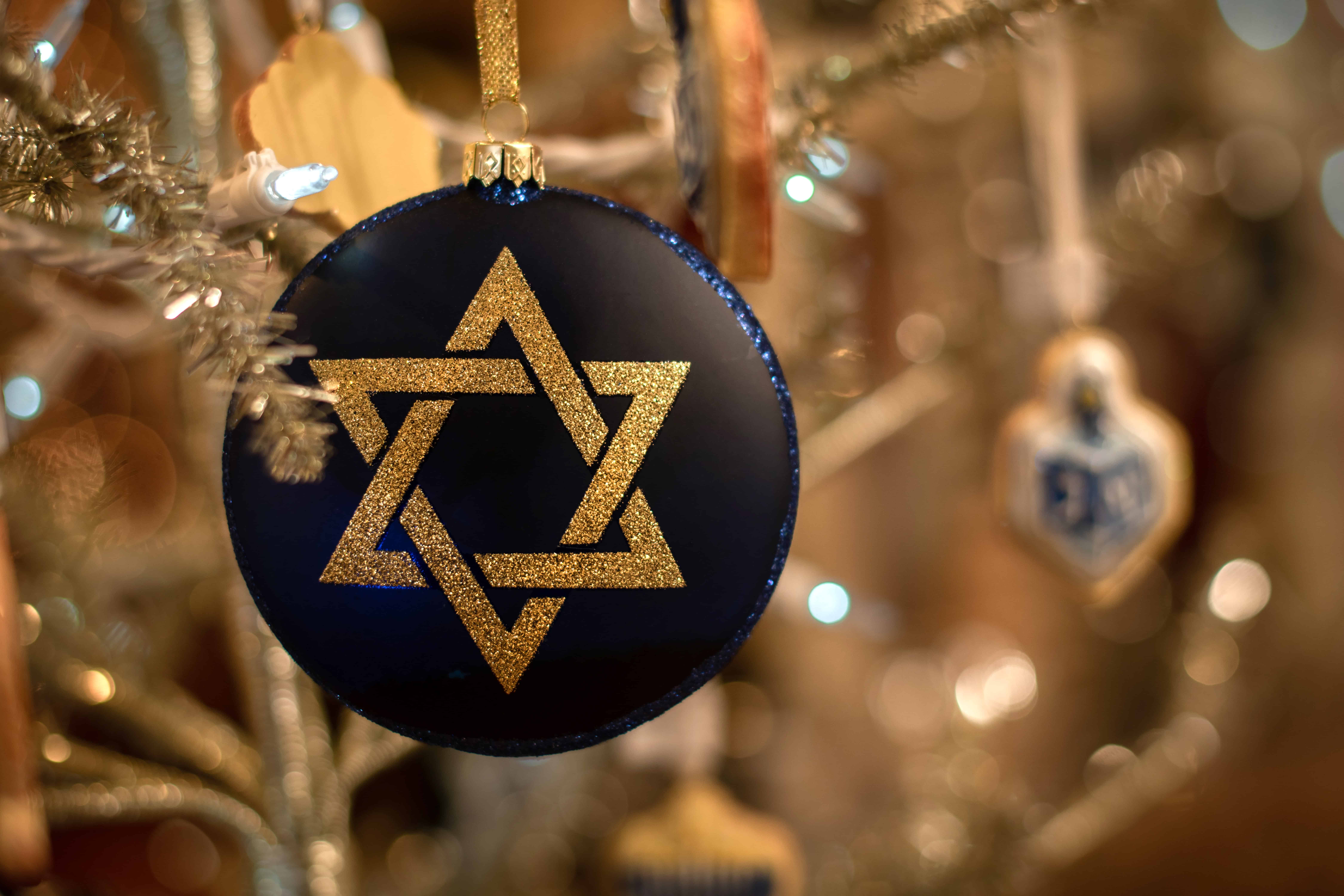 Remember social distancing does not mean social isolation. Now more than ever, we need to make sure we are communicating with one another. Here are a few ways you can connect with family and friends this holiday season: 
Video Calls: From Zoom to Facebook Messenger, there are countless ways you can stay connected with family and friends through video. You can share a meal through video, have a party, the possibilities are endless!

Zoom has eliminated the 45 minute time limit on video calls for the Thanksgiving holiday 😉
With Netflix Party

you can be watching a movie or show with friends in just a few clicks. Disney Plus also allows you to watch movies with a group through their GroupWatch feature.

RECONNECTED, a social networking app powered by SAFE Project, was created to help collegiate recovery programs stay connected with students and alumni and allows students/alumni to make professional, social, and recovery connections. There is a community of users in the app who are looking to connect with others in recovery. Learn more about RECONNECTED at

reconnectedapp.com

.
"I regularly have to remind myself that current limitations are easier to accept when I remember that we're doing this so that everyone can be together next year." – Gena, Senior Director of Strategic Communications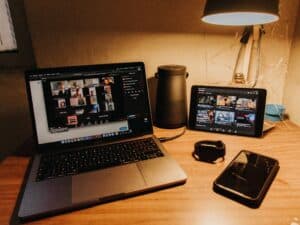 Start your own traditions
There is something special about our traditions and rituals – the things we count on every year that hold meaning for us. It's counting on that same favorite dish at dinner, or your permanent place at the "kids' table," even though you've got your own place now. While it's perfectly okay to feel sad about things "not being the same," it's also good to create a new tradition that gives you purpose and connection.
Share:

Some families are cooking for crowds — just not at THEIR table. You can double up your pumpkin pie or your favorite side, then swap with a neighbor. Be sure to check out

CDC guidance

so you keep everyone safe when sharing.

Care:

This is the year to help someone else, especially if you are feeling alone on the holiday. Get online that day and check out your local food bank, shelter, or social service groups. You may be just the person they need. (PS:

SAFE Volunteers

also provide virtual help!)

Hey, Thanks:

Take time to give thanks to the people who helped you this year. Whether it's a text, a call, or, yes, a note in the mail — share your gratitude.

Celebrate: Maybe we didn't get the holiday we wanted, but we can choose how we respond. It's time to celebrate how far we've come since March, and any good celebration requires good dance music. Put on some tunes and just get moving! Get your party started with these Spotify playlists curated by the SAFE Project team:
"Since my husband and I won't be spending the holidays with our extended family, we've decided to still make the holidays fun by creating our own traditions. We're still decorating and making big meals, even though its just us!" – Hannah, Associate Director, SAFE Campuses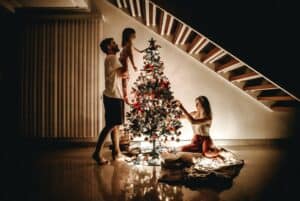 Reach Out
You are not alone! There is #NoShame in getting help or in talking about mental health and addiction. If you or someone you love is struggling with substance use disorder or mental illness do not hesitate to reach out for help. The following resources are available if you need help: 
"I know the holidays are hard for a lot of people and I'm trying my best to reach out to family and friends that I know are struggling. Something as simple as a text message, phone call, or even a card in the mail can really brighten someone's day." – Brittany, Communications Manager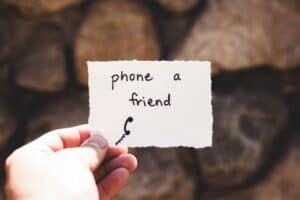 The holidays will look and feel a little different for us all but hopefully, you will find a way to celebrate and are surrounded by good vibes, love, and gratitude.
Finally, we're thankful to have you as part of our extended SAFE Project Family. We're in this together and wishing all a happy and healthy holiday season.
Happy Holidays from all of us at SAFE Project!