Reverse the Silence
Information and resources to reverse the silence on the addiction epidemic.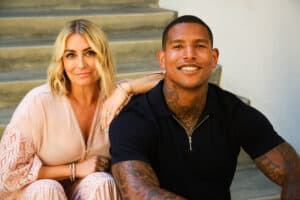 Last year, over 93,000 Americans lost their lives to a drug overdose. That is more people than the capacity of most professional football stadiums.
This is why SAFE Project, along with Community Anti-Drug Coalitions of America (CADCA), Mothers Against Prescription Drug Abuse (MAPDA), Shatterproof, and our sponsor, Emergent BioSolutions, are teaming up on the Reverse the Silence Campaign to help educate around the risk of opioid use.
Reverse the Silence is a breakthrough TV and radio public awareness and educational campaign featuring professional football player, Darren Waller, and lifestyle content creator, Dani Schaffer.
Copyright of Emergent Devices Inc. All rights reserved. Reproduced with the permission of Emergent Devices Inc.
We need your help! Each one of us plays a part in stopping overdoses.
A donation to SAFE Project allows us to turn hope into action and continue the work to defeat addiction and save lives every single day.
We must get the word out to encourage open discussion around having an opioid safety plan and support anyone who may be taking opioids. Explore ways to reverse the silence below. 
Additional Actions to Reverse the Silence