SAFE Solutions — www.yoursafesolutions.us — was designed for communities to freely search a compendium of research, educational materials, innovative approaches, and best practices curated by national subject matter experts to address local challenges pertaining to mental health and substance use disorders.
How to use:
Option 1: By Desired Outcome
Find solutions filtered by desired outcome (one of the seven circles at the top).

This option provides a mix of solutions from across prevention, early intervention, harm reduction, treatment, recovery, and systems – because to truly tackle the complexity of this epidemic it will require the collaboration of all partners.
Option 2: By Continuum of Care
Find solutions based on the Continuum of Care (one of the six elongated buttons on the bottom).

A great option if you're a professional working within one specific area on the continuum of care and only wish to view solutions within that field.
Links to Dedicated Wiki Articles
By navigating either through the "Desired Outcome" or "Continuum of Care" selections, your choice will result in a series of menus, each with their own links to dedicated wiki articles on the respective subject matter.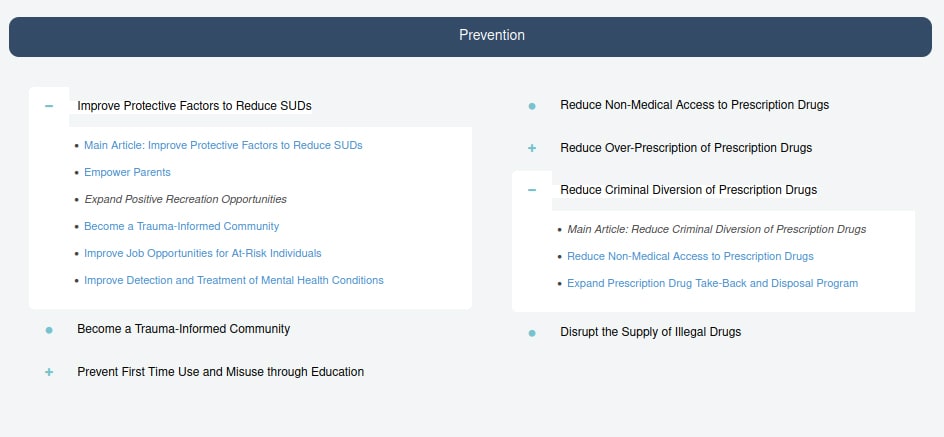 Note: Some solutions are currently unavailable. The remaining unlinked strategies are under development and will be released at the end of 2022.