Meet Sydney, a graduate student at East Carolina University, who turned her recovery into a career helping others. Read her journey to recovery and how she's working to help others struggling with addiction.
Q: What would you like people to know about you?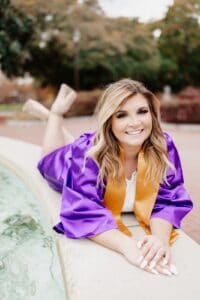 Sydney: Hi! My name is Sydney Hunnell and I am a 24-year-old graduate student at East Carolina University. I'm from Longmont, CO but live in Greenville with my boyfriend and our 3 cats. I love to spend my extra time going to concerts. Professionally I am currently working as a Substance Abuse Counselor at an agency in Rocky Mount where I provide individual therapy to people in recovery. I am also in recovery myself and celebrate two years sober in May of this year! I am incredibly passionate about prescription drug addiction as I was prescribed 4 bars of Xanax a day for two years, which was my ultimate demise. Because of this, my long-term goal is to open up my own benzodiazepine rehab on the coast of North Carolina one day to help the growing benzo problem in the United States.
Q: Tell us about the university you attend/work for and the challenges your CRC is currently facing in the wake of COVID-19?
Sydney: I attend East Carolina University as a graduate student. I completed my undergrad also at ECU where I became a member of our CRC. Unfortunately due to COVID, much changed in the program. We could not meet in person which was a huge part of the program. We attempted to have online meetings but not a ton of people would attend. The virtual events we tried just weren't as impactful as in-person ones which were restricted due to COVID. Even though restrictions have been lifted, our coordinator resigned so we haven't been doing anything at all really for the CRC.
Q: Describe what addiction and recovery support services look like on your campus and how did it get there?
Sydney: To be honest, I am not entirely sure about the recovery support services other than the CRC. I am aware that the student health will provide Narcan no questions asked which I think is amazing. I do think our campus needs more resources for addiction and recovery, especially since ECU is labeled a "party school".
Recovery is my everything.
"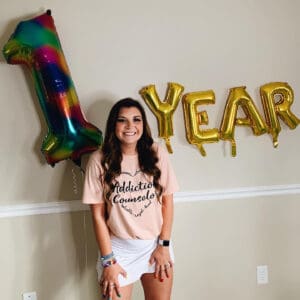 Q: What was your life was like before recovery?
Sydney: Before recovery, my life was in shambles. I spent all of my time using and recovering from the drugs I was using. I stopped attending classes and stopped getting my work done. I ended up failing out of school and had to move back home to Colorado. My mental health was also completely destroyed. On the outside, my life seemed amazing but on the inside, I was hurting immensely. I used to glorify and glamorize drugs and drug use which sickens me now. Before recovery, I was seriously an entirely different person. I was hopeless and helpless. I have never been so happy to have made such an immense change in my life. 
Q: What does recovery mean to you? 
Sydney: To me, recovery means everything. Recovery is why I get out of bed in the morning. Being in recovery has given me the hope and strength to keep pushing on, no matter what life throws my way. It has taught me how strong I truly am. It has made me love myself and life again. With recovery, I am a better person, and I would not give that up for anything. So, recovery is my everything.
Q: What do you want folks to know about the importance of addiction and recovery support services on your campus?
Sydney: I want people to know that addiction and recovery resources literally can mean life or death. So many people silently struggle every day, feeling like they're completely alone and that there is no hope for them, which is not the case at all. By providing these resources, we can not only save someone's life physically, but can give them the will to live again. Recovery changes lives for the better and without these resources, we can't do that.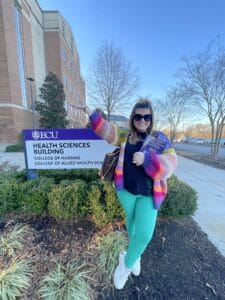 Q: Why is continuing your work with SAFE Campuses important to you? 
Sydney: It is important because of how many people truly need the services. Currently, about 20 million Americans are living with a substance use disorder and another 20 million are in recovery. Not to mention the parents, friends, cousins, etc of people with substance use disorders. Addiction affects way more people than you think, therefore these resources are indispensable.