by Admiral James "Sandy" Winnefeld, SAFE Project Co-founder
Last year, SAFE Project and the creators of the Deterra® Drug Deactivation and Disposal System partnered on two campaigns to distribute free Deterra Pouches to homes across the country, ensuring access to safe, permanent and environmentally sound drug disposal for thousands of Americans during the COVID-19 pandemic. As a result of the combined efforts of the two Gone for Good™ at-home medication disposal campaigns, we gave away nearly 25,000 Deterra Pouches, enough to destroy over 2 million unwanted pills. 
This April, we're teaming up again alongside our cosponsor, Athletico Physical Therapy, for our next campaign. While COVID-19 vaccination rollouts indicate we're finally turning a corner on that pandemic, the opioid crisis has continued to worsen. The Centers for Disease Control and Prevention (CDC) reports that there were over 83,000 overdose deaths in the 12 months ending in June 2020, the highest number of overdose deaths ever recorded in a 12-month period. This troubling trend shows little sign of slowing down in 2021.
Partners in Prevention  
Mary and I founded SAFE Project after the tragic death of our 19-year-old son Jonathan from an accidental opioid overdose. We are committed to ending the opioid epidemic in this country and our work is focused on SAFE Campuses, SAFE Communities, SAFE Workplaces and SAFE Veterans. Safe disposal is woven throughout all aspects of our mission because prevention is critical to ending this crisis. Increasing access to permanent, effective at-home drug deactivation and disposal with Deterra helps prevent potentially dangerous medications from being misused, ending up in the wrong hands or leading to a tragic overdose. 
"Working hand in hand with Athletico, our National Opioid Reduction Partnership will raise awareness about the risks associated with opioid medication and provide practical solutions to combat the crisis.  We are thrilled to have Athletico as a partner during our third Gone for Good campaign to help bring safe disposal to households nationwide".
Do Your Part to Help Destroy 1.8 Million Medications 
This is a high leverage effort, because four out of five people who become dependent on opioids received them from a friend or relative.  That is why it's so important that you help us prevent substance dependence and reach our goal of destroying nearly 2 million unused medications. 
Request a FREE Deterra Pouch.

From April 1-30, visit

DeterraSystem.com/SAFE

to request your free Large Deterra Pouch be mailed directly to your home. Each Deterra Pouch can deactivate up to 90 pills, 12 ounces of liquid or up to 12 patches. 

Tell Your Friends.

Encourage your relatives, peers and community members to request their free Deterra Pouch to properly dispose of leftover medications at home.

Share the News.

Help us spread the word on social media, via email or in your newsletter. To get started, download these free

campaign resources

and start sharing the news with the hashtag #GoneForGoodUS.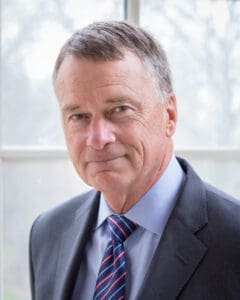 Admiral James "Sandy" Winnefeld served as the ninth Vice Chairman of the Joint Chiefs of Staff and the United States' second highest ranking military officer. Among the many commendations earned during his military career, Winnefeld has been awarded the Distinguished Defense Service medal, the highest non-combat award given in the US military. In 2017, Winnefeld cofounded national nonprofit SAFE Project with his wife Mary after losing their son to an accidental drug overdose.