Significance of LGBT Pride Month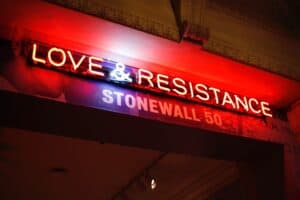 Pride is about celebrating everything that makes the LGBTQ+ community thrive. While Pride events are held year-round, June is recognized as LGBT Pride Month to commemorate the anniversary of the Stonewall Riots, which took place on June 28, 1969, in New York City when police raided the Stonewall Inn, a gay club located in Greenwich Village. The raid sparked a riot among bar patrons and neighborhood residents as police roughly hauled employees and patrons out of the bar, leading to six days of protests and violent clashes with law enforcement outside the bar on Christopher Street, in neighboring streets, and in nearby Christopher Park. The Stonewall Riots served as a catalyst for the gay rights movement in the United States and around the world.¹ Today Pride celebrations are an important marker to show how far the LGBTQ+ community has come and recognize the continued fight for equality.
Substance Use Disorder in the LGBTQ+ Community
Substance use disorder does not discriminate based on race, gender, sexual preference, or orientation. As we celebrate LGBT Pride Month, we must acknowledge how this community has been disproportionately affected by substance use disorders.
The reality is that those within the LGBTQ+ community suffer from substance use disorder at much higher rates than those who do not identify as LGBTQ+. According to the Substance Abuse and Mental Health Services Administration: 
People who identify as gay or lesbian are

more than twice as likely

to have severe alcohol and tobacco use disorder. 

People who identify as bisexual are

three times more likely

to have substance use disorder. 

Those who are unsure of their sexual identity are

five times more likely

to have substance use disorder.
Transgender students are about 2 ½ times more likely to use methamphetamines and cocaine compared to their cisgender peers. 
Why is substance use disorder higher in the LGBTQ+ community?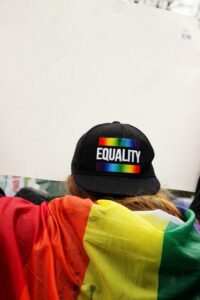 There are a number of factors that contribute to the higher rates of substance use disorder within the LGBTQ+ community including stigma, discrimination, and everyday challenges, such as hate crimes, social rejection, isolation, and healthcare inequality. Due to these challenges, people within the LGBTQ+ community have higher rates of depression and anxiety which leads to an increased risk of substance use disorder.
In order to help those within the LGBTQ+ community, it is essential that recovery treatment programs expand their services to address the specific needs of the community and become more accommodating to LGBTQ+ individuals. 
Here are a few ways to make your recovery space more LGBTQ+ inclusive from Faces & Voices of Recovery:
Don't assume an individual's sexuality or gender. State your own pronouns when you introduce yourself and encourage other group members to do the same, especially if they are cisgendered. For example: "I'm Liv. My pronouns are she, her, hers."

Don't use heteronormative cliches like "men stick with the men and women with women."

Consider reviewing literature and change any gendered pronouns to neutral "they/them/theirs."

Be conscious of your privilege around access to healthcare, housing, and other facilities and resources. Don't assume that everyone has the same opportunities.

Advertise your group on the meeting schedule as LGBTQ+-affirming and don't share images that are heteronormative or clearly gendered. Try to represent equity and inclusion in choosing images.

Consider renaming bathrooms to be gender-neutral.

Don't silence an individual's experience relating to their sexuality and be mindful that they may have experienced prejudice and other harms as a result. These types of stressors are just as valid as any other. 

Educate yourself about trauma and practice holding a trauma-informed space.

When holding meditations, give people the option of keeping their eyes open and moving around. 

Announce at the beginning of the meeting where the exits are, and make it clear that if anyone feels uncomfortable at any time they are free to take a time out and leave the room.

Ask members to be conscious about sharing traumatic events and that they may be triggering for others. 

Consider holding a specific time during the meeting for people who find it hard to share.
If you are in the LGBTQ+ community or care about someone who is and would like more information please visit our LGBTQ+ Resource page. 
History.com Editors. "Stonewall Riots."

History

, A&E Television Networks, 31 May 2017

,

www.history.com/topics/gay-rights/the-stonewall-riots

.