Naloxone Awareness Project – Volunteer Information
Download the resources you need to build awareness about the life-saving drug, naloxone.
Welcome to The Naloxone Awareness Project! 

At SAFE Project, we ask ourselves every day what we can do to save a life. As part of that mission, we are passionate about making sure anyone who is affected by opioid use disorder has access to naloxone. 

Naloxone is the generic name for a

life saving medication

 most often dispensed via a nasal spray with the brand name, Narcan®.
If you aren't familiar with naloxone, it's an easy-to-use prescription medicine that reverses an opioid overdose. In short, it temporarily reverses the effects of opioids and opiates, like oxycodone, heroin, morphine or fentanyl, to just name a few. Naloxone does that by temporarily bumping opioids off their receptors in the brain and body. It cannot be used to get high and is not addictive. Naloxone is safe and effective; emergency medical professionals have used it for decades and now everyday citizens can too. Bottom line: it saves lives.
In recent years, all 50 states and the District of Columbia have increased access to naloxone without requiring a patient to get a prescription from their doctor. In many states this is done through a standing order. Standing orders are like prescriptions that anyone can access at any time without a visit to their doctor first. For example, flu shots are often given under a standing order. In many local communities who fall under a statewide standing order, however, there are still some barriers in front of people trying to access naloxone and both of our project activities combat those barriers through increasing public awareness.
Follow these steps and help promote awareness of naloxone in your community today:
STEP 1 Read our Volunteer Guide.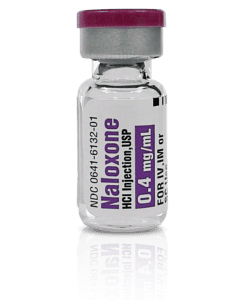 STEP 2 Download your state's access laws and resources or view the HTML version here.
STEP 3 Set up a time to go over the materials and do a brief training — STAY TUNED; NEW VOLUNTEER TRAINING SESSIONS COMING SOON!
STEP 4 Go out and build awareness by doing your Pharmacy Visit (print out our Leave Behind) or Tell 5 Friends
STEP 5 Give us your feedback – this is the MOST important part of this project
STEP 6 Congratulations, you have increased naloxone awareness! Hopefully, you have also inspired others to be ready to save a life. If you enjoyed this work, please repeat it and help us recruit others by referring them to volunteer with or donate to SAFE Project.
*For additional state access laws resources visit pdaps.org.