If your loved one has agreed to seek help for substance use disorder, remember everyone who enters treatment is unique. Recovery is a lifelong journey – for both you and your loved one.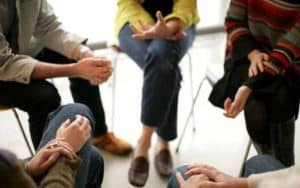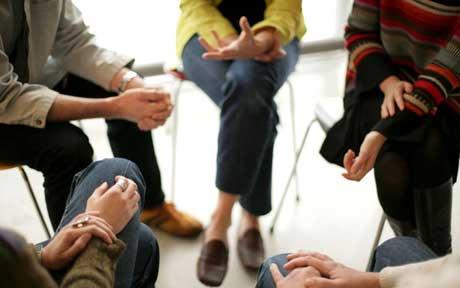 WHAT'S NEXT?
When the person enters treatment, you have to be tough, persistent, loving, and willing to delegate to the treatment facility all at the same time.
As a parent, spouse, partner or friend, you will be going through a host of emotions; don't let them take a toll.
You may not be aware of every substance the person is using. Substance dependent people are very deceptive because of their disease, and there is a good chance that HIPPA rules will not grant you access to all this information. Stress the importance of your loved one signing a release for this information, as it can be critical during treatment and to their transition out of treatment (especially if they were using opioids). You may also not be aware of—and may never be aware of—any trauma your loved one may have experienced.
Once the person is through detox, he or she will not believe they need to remain in treatment. They do. It's also common for a person in early recovery to insist they do not need to remain in treatment. More importantly, they will need to come to grips with the fact that recovery is a lifelong process and that treatment is the beginning of that process.
Staying in treatment and substance free housing can improve the quality and of recovery and reduce the risk of relapse. Recovery will have to be at the forefront even after treatment is complete.
Don't be an enabler during treatment or in recovery. Treatment is not a rose garden, and your loved one will say anything to get out, especially early-on. And people are normally not ready to leave when they think they are. There are many forms of enabling behavior, ranging from allowing them to come home from treatment before they are ready, not following through on their recovery plan, not setting and maintaining boundaries). You will likely be tested.
30 days of treatment will not be enough. (Note: this is an insurance issue and you must be prepared if the insurance company denies extensions). It's also important to talk to the treatment provider about the treatment plan and transition plan to ensure there is a continuum of care.
From the first days of treatment, pay very close attention to the transition plan out of treatment. The transition out of treatment is a critical time. Let your loved one be a part of the process. Inquire about recovery housing options, outpatient services, recovery community connections, and, if the person will be moving to another area, a new sponsor.
You are not alone. There are many other families who have experienced what you are going through. Find a family support group to help get YOU through this. Recovery is not just for the individual.  Families are in recovery too. It's important for family members to engage in their recovery as well.
Related Resources
Resource

Interventions are designed to help your family member, spouse, partner, friend, or even a colleague agree to seek treatment.

Resource

People in recovery and family members share their lessons learned from participating in interventions.