Recovery is a process of change through which individuals improve their health and wellness, live self-directed lives, and strive to reach their full potential. 
"
Recovery from substance use doesn't happen in a nice, neat, straight line. It's not a linear experience.  Whether you are new to recovery or a loved one trying to understand recovery, it can be hard to understand the process.
In recovery, we are working hard to move forward and towards good health. Sometimes there are setbacks, even relapses, but those should not wipe out our achievements or progress.  Here are some Lessons Learned from those in recovery.
Recovery Means….
"Recovery to me means a life focused around sobriety and my mental health care, based in spiritual roots.   My old definition of recovery has changed — it's not just about not (using), it's about my well-being and my happiness."  

"Recovery to me is a lifestyle that I adopted. In my early recovery it was just not using substances. Today it has expanded into how I take care of myself, how I deal with others and how I continue to seek growth as a person in recovery."

"When I entered recovery at age 19, my goal was simply to get out of the cycle of addiction that had taken away all choice in my life. I wanted to stop hurting – both myself and those who loved me.  I felt hopeless and alone when I went to treatment. Now, over 31 years later, recovery is about so much more. I got hope which grew into faith. I know now that whatever happens, someone else has gone through the same experience and I don't have to face anything alone.  I have a vast network of supportive friends and family who are there for me – and I am there for them. I know taking a drink or drug will not solve anything or make me feel better, and will eventually rob me of the gifts the recovery has given me – a great wife and kids, real & meaningful relationships with others, self-respect, and the chance to help out someone else who is still suffering from this disease.  For that I am truly grateful."
Build Your Circle of Support:
"I built a circle of support by telling current friends that I trusted that I was struggling with addiction issues and by going to support groups to find people who suffered with addiction issues as well. For the former,  current friends gave me support from those who actually cared for me. For the latter, people with substance use disorder were able to give me a unique level of support that I couldn't get anywhere else."

"I took the suggestion of others and remembered if I wanted to change I needed to change who I hung out with and the activities we engaged in. I found meaningful connections and people who were interested in getting to know me instead of just going out. They all possessed an open mind and minimal judgement. I hung out with a lot of people that I typically would not have in my earlier life. There was just a point in my recovery where I wanted friends and after giving people a shot, I really enjoyed their company."

"My pathway has been through 12-Step programs.  There were many young people coming into those programs at the time and I met several friends from attending meetings.  I was challenged when I returned to college because there were only two other students in recovery when I returned. At first I spent time with my old friends who still used – and eventually I relapsed.  Fortunately, after three days I got honest with those other students in recovery, and others from the meetings as well. We then worked with the student health services so that other students who were getting in trouble with drugs/alcohol could get in touch with us.  When they did so we shared our experience. Over time our group of recovering students grew from three to nine. Several of us still keep in touch and our original three plus the first two "new" members of the group are still in recovery today."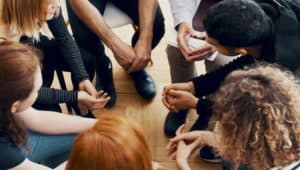 Build Your Recovery Community:
"I would consider anyone who supports me in my recovery to be part of my recovery community.  These are the people who know me – what I've been through and what I'm going through. I'm fortunate to have friends I've met in each of the many places I have lived over the years of my recovery that remain part of my recovery community.  My family of course also plays an important role, and I'm involved with local and national advocacy efforts that have expanded my community."

"I rely on my support groups, meditation, yoga, family members in recovery, recovery allies, and friends in recovery."

"My community includes my family, 12 step community, my education, and my Kundalini yoga which is both a spiritual and physical practice for me."
New to Recovery?
"Take the one-liners you hear early in recovery to heart, like "One Day at a Time" or "Easy it does it"  because it really does help. As you progress, you'll find that each one takes on a new meaning. And second, find other people in recovery who have a strong recovery foundation, so they can help you avoid the pitfalls."

"Don't give up, no matter what.  Even if you've relapsed multiple times, you CAN recover.  No matter what you've been through you don't have to face it alone, but you will have to open up and connect with people.  This is still a challenge for me after many years so I understand it is not easy. My will is to isolate and be self-reliant.  I know from my experience that this does not work – not if I want to stay in recovery and not if I want to have a full and joyous life.  This is not to say there aren't difficult times – there always will be and life will present challenges. I have perhaps learned even more from the experience of others who I've seen walk through about every situation imaginable without giving up and turning back to addiction.  I watch them get through it, grow from it, and be able to help others by sharing their experience. All those people are out there to help someone new in recovery, and our collective strength is far more powerful than our disease."

"Give yourself the time that you deserve. Addiction doesn't last a day, and recovery is a life-long process." 
Take Care of Yourself:
"I take care of myself by going to see a therapist and psychiatrist to talk about my mental health.  I have to stay vigilant about my mental health care to truly care for myself. I also exercise and do yoga to calm and destress myself. The biggest thing that has replaced using is going to support groups and asking for help."

"Recovery has given me a full life, with far more gifts than I could even imagine when I first started on my recovery journey.  These gifts include a family of my own (with three kids), a good career, meaningful volunteer work, and a wonderful network of friends.  At times these gifts make taking care of myself a challenge, but keeping recovery first and keeping a sense of balance is extremely important.  I have no doubt that I have another relapse in me, but there is no guarantee of another recovery. I need to always keep my own recovery the top priority, and I  need to take care of myself, including my physical and mental health. I enjoy bike riding and working out to relieve stress, and always try to find time to spend quality time with my family and friends."

"I learned to slow down. I began to recognize the thought patterns that inhibit me from growing. My meditative practice helps me focus on my truth, and not listen to my internal voices that say I'm not good enough."
What Family Members and Friends Need to Understand:
"I want them to understand  that recovery takes a long time.  Treatment and recovery are a process.   The person who struggled with addiction issues might not do the things they used to do before, such as going out to a party every Friday night, and that's okay."

"My old friends and family needed to understand that my recovery had to come first, even though it might have appeared to be some of the same self-centered behavior.  They also needed to understand that this is a process, not an event. I was not, and still am not, "cured" because I have been in recovery for a year, ten years, or even thirty years.  The process continues. Fortunately most people see how recovery changes people for the better with time and their support only gets stronger."
The Misperception About Recovery I'd Like to Change:
"Recovery doesn't mean you've completely changed as a person. Many times I see people from my time in active addiction, and they say I'm a totally different person now that I'm in recovery. That's partially true, but I still have many of the same loves for life, music tastes, and activities that I had while I was addicted. The difference is now I don't have an untreated mental health disorder that obscured all of that."

"As a person in recovery, some days it can still feel like a moral failing.  I wonder what I could have done differently. I have compassion for myself on the days I feel 'less than'." 

"There is still the stigma out there that addiction is not a disease, but a choice and moral failing.  While this view has lessened somewhat over my years in recovery, it is still out there and strong within society.  I believe part of the problem is that many in recovery are private about it (which is their choice), but the stigma can be reduced when more people realize that people in recovery are their friends, neighbors, co-workers, kids' teachers, and many others they encounter in all walks of life."
Last Thoughts:
"Addiction comes in many forms, from shopping to drugs to food. It's a way for people to avoid life when maybe it's too painful to face. It's avoidance.  Addiction goes so much deeper than just using substances. Until we all start treating it as a disease, we will continue losing those we love. We need to meet people where they are, and help them feel supported."

"It is always important to be vigilant and guard against complacency during the recovery process.  While I have seen many remain in recovery over the past 30 plus years, I have unfortunately seen many who have relapsed.  Some have come back but others have not – and some lost their lives. It is easy to believe we've "got this thing" when we feel better and when our lives begin to turn around as a result of being in recovery.  This is something that leads many people to relapse – they feel better, stop doing the things that made that possible, isolate, and eventually use again. In my experience this situation takes place even more often than someone relapsing while going through a difficult time."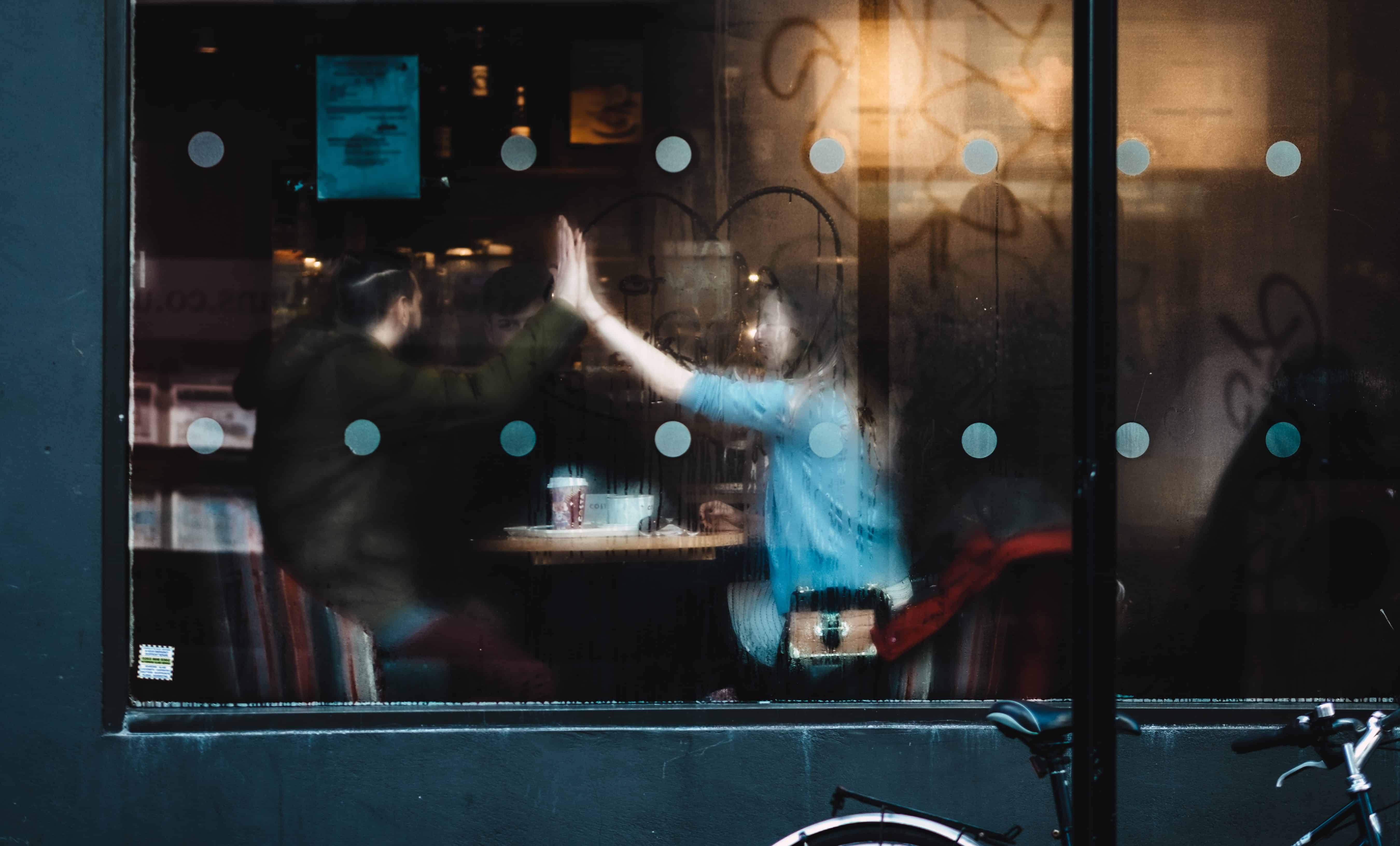 "Always keep your recovery as your top priority – in good times and in bad."
Support your friends, family members and co-workers in recovery. Sign the recovery pledge now.