At SAFE Project, we  constantly share great books, articles, and podcasts with one another.
Our BookSmart list for teens or for adults can help jumpstart conversations about substance use. Just recently, we shared Listen Up!, featuring some of our favorite podcasts focused on substance use disorder.
Today, we're sharing some favorite — and remarkably honest — podcasts that talk about an issue we're often too embarrassed to discuss: mental health.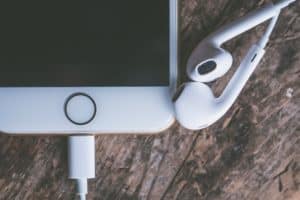 Now, none of these podcasts are intended as a replacement for therapy.  But they may get you thinking about how you are managing your own mental health and to be more aware of your loved ones or friends.    It's an important reminder that you are not alone. Help is available and if you or someone you know is struggling, reach out to a healthcare professional to explore your options.
The problem is that when we don't talk about mental health, we actually add to the stigma. We perpetuate the shame.  And let's be honest, we are all facing a challenge now that affects our mental wellness in myriad ways.
In our list, you'll find a mix of podcasts and hopefully a little something for everyone: humor,  sports, spirituality, common sense, but most of all — community.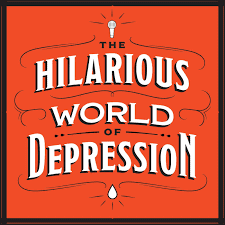 This one review says it all: "Being free to be open & transparent saves other people who suffer and think they are alone."  Laughter and comedy may not be the first thing that comes to mind when you think about depression, but host John Moe has created a place where everyone may feel less alone.
For the past four years, Moe steadily built a welcoming community that helps listeners navigate mental health treatments and experiences with warmth, facts, and humor.   Yes, there are a lot of funny conversations with some familiar names who also struggle with this disease — like comedian Andy Richter, actress Jameela Jamil, author Jenny Lawson, chef Andrew Zimmern, and WNBA player & Olympian Chamique Holdsclaw.   (See more about Chamique below)
But if you struggle with depression — or love someone who does — you'll find something that resonates.
When researcher and TED Talks star Brené Brown launched her new podcast in March, it was to "reflect the magic and messiness of what it means to be human."  While it still does,  Brown had to regroup her original concept as she quickly adapted to focus on the anxieties of a collective nation.  For all of us, this is about living as we are now in the uncharted waters of a pandemic. It's  also infused with her research and expertise in social psychology.
If you've ever struggled with how to describe your own mental health, check out her conversation with filmmakers (and brothers) Jay and Mark Duplass. Lacking a word for their emotions as kids, they named it "The Woog."  As adults, they still navigate anxiety and depression, or…just feeling weird.  Another timely episode features Dr. Vivek Murthy, former Surgeon General of the US, on the emotional and physical toll of loneliness, and the impact of being socially disconnected.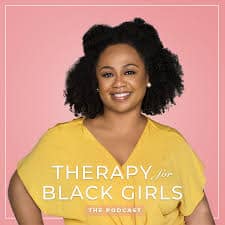 "I don't think we always do a great job focusing on mental wellness, and realizing that we all have mental health we have to take care of."  That's Dr. Joy Harden Bradford telling HuffPost about her mission to encourage black women to prioritize mental health, while also creating an engaged community providing online groups and stellar resources.
Dr. Joy provides common sense advice that's unafraid to go into deeper issues. Her session on "Managing Anxiety About the Coronavirus" offers a clear, commonsense way to manage our fears and concerns about the current pandemic.
A personal favorite is Session 152: how to build a coping kit for the times you may need a collection of things to navigate hard times. Her Ideas range from a journal, puzzles or brain teasers that you enjoy, tactile items to ground you, playlists or podcasts, and other items that are just there for when you need them. At eight minutes, this helps the "present" you take care of the "future" you.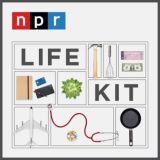 ICYMI: We were all thrust into a "new normal" in March, but this sure feels more like the new abnormal!   Do you face so many issues during this time that you don't even know where to begin?  We are all confused by what to do, what not to do, and who to believe.
NPR's Life Kit provides time-friendly podcasts for many of us who may only get short bursts of time to concentrate on a podcast.  The episodes are both practical and engaging, and many of them average about 15 minutes.Hosts rotate among several NPR journalists, with expertise in a wide variety of issues: whether it's parenting young kids, how to manage your screen time, how to shop safely, handle budget fears, dating during 'Rona, or you may even hear from Grover.  (And no, you don't have to have a child to enjoy this.)
Like the show says, everyone needs a little help being a human.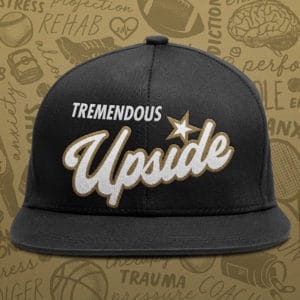 Chamique Holdsclaw is a WNBA all-star, NCAA champion, Olympic Gold Medalist, and a mental health advocate.  Throughout her life, she managed bouts of depression and anxiety, and was eventually diagnosed with bipolar disorder.  Her intriguing podcast opens up conversations with top athletes who get real about their own mental health.
Now, she's launched a new podcast where she joins other top athletes who have balanced extraordinary public careers while dealing with their own private struggles.
While sports legends like Lakers' legend Metta Sandiford-Artest (formerly known as Ron Artest ) or Olympic runner Suzy Favor Hamilton may appear to have it all, their raw honesty about their experiences is both inspiring and helps to  destigmatize mental illness.
There are only seven episodes to date, but for anyone who loves sports or just wants to hear real talk about managing mental health, these legendary athletes provide a very gripping and necessary view of just how messy life can be.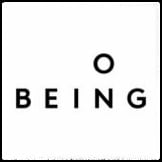 Perhaps you want something a little more spiritual or philosophical in nature.  Krista Tippett's "On Being" has been extremely popular for several years now (can over 200-million downloads be wrong?).  It's now reaching new audiences as many seek a deeper understanding of these challenging times.  Many of our internal questions may not actually have easy answers — but can lead to a discussion that reflects on what this shared experience may be teaching us.
Whether it's a virtual book group discussing Pema Chödrön's  "When Things Fall Apart" or a curated care package for new listeners during these uncertain times, On Being excels in providing a thoughtful space to think through the myriad issues of this time.  For example, "Zoomzaustion":  While one may marvel (or curse) the very technology that allows us to bridge this social divide, Tippet muses on the actual limitations of that technology. When you think about how much energy we draw from one another when we gather together in person, how does this virtual view of just faces and voices deplete us now?
For those who seek a better understanding of mind, spirit, and body to help navigate mental wellness, this may be a good fit.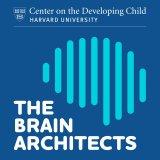 What makes COVID-19 different from other disasters or traumatic events that we've experienced personally?  How might the pandemic affect the children of varying ages and healthy development in the long term?
Those are just some of the intriguing questions posed in this special edition of "The Brain Architects."   A project of the Center on the Developing Child at Harvard University, the series launched earlier this year to share the latest science and research to improve outcomes for children and families.  But in March, host Sally Pfitzer quickly pivoted the show to focus their resources and research to discuss how the pandemic mayu affect child development.
While the show is focused on the developing child, the conversations are instructive for parents, childcare providers, extended family, or educators who are concerned about the developmental impact.   The series takes on issues that may affect the entire family: domestic violence, food insecurity, self-care, exhaustion, depression, and the particular impact on families of color. The entire series is fascinating, but If you have time for just one, check out Mental Health in a Locked Down World to learn more about supporting your own mental health.
Listening to podcasts:
There are many ways through which you can listen to podcasts. Each podcast episode and series listed above can be played directly from their website, or  accessed for free through the Podcasts app on your iOS device and Spotify on all devices.  If you like what you hear, subscribe to the podcast in order to receive updates when new episodes are posted!
Have other podcasts on this mental health and wellness that you'd like to recommend? Let us know at community@safeproject.us