SAFE Project &  the Partnership to End Addiction are partnering to develop the first-of-its-kind online Family Support Locator.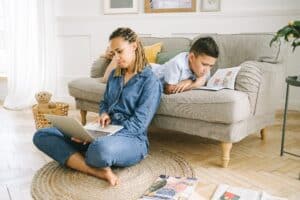 This joint initiative will be the first national database of organizations focused on providing programs, supports, and other services to families of people with substance use disorder and mental health challenges.
By creating a free, searchable locator for local and national resources, together we can help parents, families, and caregivers find the support and services they need in their own communities.
We expect to go live with the locator in 2021, but it's critical to expand our list of possible organizations, including local, national, diverse populations, and so much more.
SEARCH RESULTS WILL OFFER:
Family Support Options: Mutual Aid Groups, One-on-one Support, Treatment Support, Recovery Tools, Prevention Tools
Service Providers Include: Nonprofit, Grassroots, National, State, Regional, County, Local, Tribal Governments
Populations Served: Including Gender, L.G.B.T.Q.I.A.+, Age, Cultural Focus, Other Languages, Military, Faith-based, Parent Only, Spouse/Partner Only, Parents Of Adult Children, Families,  and All Age Groups
Type Of Care: Substance Use, Mental Health, Recovery, Harm Reduction
Hotline Or Warmline Assistance
Service Costs: No Cost, Income-based, Sliding Scale, or Payment Assistance
Ancillary Services Offered (I.E. Child Care, Camps, Parenting Classes)
Service Area Coverage, with Zip Code Search Within a Preferred Range
Hours Of Operation With Meeting/Event Schedules
Licenses, Certifications, Or Accreditation
If you're with an organization focused on providing critical supports or services to families affected by substance use disorder and/or mental health challenges, contact us to get added to the registry.