Meet Marlon, a graduate student at Mississippi State University and member of the 2021 – 2022 Leadership Academy cohort, who shares how different his life is now that he is in recovery and why he believes connection is vital for those in recovery.
Q: What would you like people to know about you?
Marlon: My name is Marlon Boyd, and I am a 1st-year graduate student at Mississippi State University majoring in Rehabilitation Counseling. By FAFSA standards, being enrolled in a master's program would classify me as a professional student but it's just part of who I am.
On August 1, 2021, I married Krystle, with whom I love exploring the newfound joys of marriage. We are proud to call Starkville, MS home. I am an active member in my church, First John Missionary Baptist Church, where I serve as an usher and in the transportation ministry. 
And on January 17, 2022, by the grace and mercy of God, I celebrated five years of sobriety. Connection is critical for those of us in recovery because it provides us with the support and motivation to change our lives. While on the recovery journey, I learned that connecting with like-minded people going in the same direction is vital in long-term recovery. Most importantly, I stay connected with my higher power, which is God. Having these connections makes me feel better about my future and my recovery. I am very active in the recovery community by participating in faith-based treatment and 12-step programs.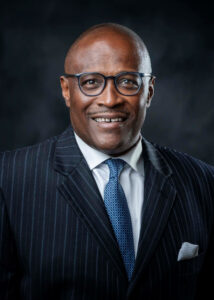 Q: Describe what your life was like before recovery?
Marlon: Things I value and take pride in today, I did not care about while I was in active addiction. Using drugs started as having fun, but it soon became a living HELL. My life went into a downward spiral. The progression of addiction moves real fast. One minute, you are doing it thinking you are having fun, then the obsession sinks in. That is where the craving for more shows its ugly head. I went from going to church every Sunday, being voted employee of the month for perfect attendance, never being late, and soon being too hungover/drug sick on Sunday mornings, calling in late, and eventually not showing up. Drugs turn you into a whole different person, almost like Dr. Jekyll and Mr. Hyde, with a good and a bad side.
Q: What does recovery mean to you?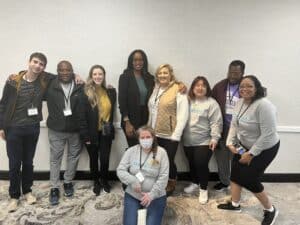 Marlon: When I think of recovery concerning myself, I think of long-term recovery. In recovery, I am restoring myself from years of addiction, and doing that requires some work on my end. My recovery consists of prayer to my higher power, attending support group meetings, surrounding myself with like-minded people, and weekly church service. When I speak, I often say that you must put something there to replace the drugs when you take away the drugs. This is where recovery comes in. If you do not fill that void that drugs used to fill, you will be miserable. I often say I did not get clean to be miserable, so I actively work on my recovery.
Q: Can you speak on your experiences as a Black man in recovery? 
Marlon: One thing about addiction, it does not discriminate. When I was in active addiction, I did not notice any struggles as a Black man in active addiction. The only struggle was with me and trying to keep myself supplied with drugs. 
Being a Black man in recovery can seem awkward at times. What I mean by that is that when you go to a support group, you might be the only Black individual there most of the time. This can be intimidating, causing the person not to want to attend. Knowing this, I had to try to find a way to overcome this, so instead of going into a room and noticing that I was the only Black there, I recognized that the people in this room were just like me. They also struggled with addiction, and now they come to the AA/NA or CR (Celebrate Recovery) meeting to support their recovery. When I did this, I was able to concentrate on the message rather than look around the room, wondering if I was in the right place.
Q: What do you want folks to know about the importance of addiction and recovery support services on your campus?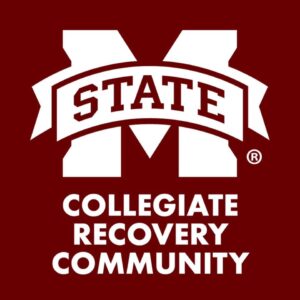 Marlon: I want folks to know they are not alone, and there is a community of people who are in recovery from alcohol/drugs and process addictions who are willing to help. When people come to a university the size of Mississippi State University with over 23-thousand students, they can feel intimidated—being a person in recovery can make matters worse. That person could be thinking, "There is not anyone else on campus like me. What am I going to do?" NEWS FLASH, we have a Collegiate Recovery Community (CRC) of 33 students (the largest in the Southeastern Conference!) We will welcome you with open arms because we are all Stronger Together. 
Q: Why is continuing your work with SAFE campuses and the Leadership Academy important to you?
Marlon: When I got accepted to the Leadership Academy, I was thrilled, and could not wait to learn all I could about SAFE campuses. The reason why continuing my work with SAFE campuses is essential to me is because I am gaining knowledge and skills to serve the university and the community better on addiction and some of the consequences that result from addiction.
Q: What are your plans for the future now that you are in recovery?
Marlon: Wow, my plans now that I have been released from the chains of addiction? The sky is the limit! Currently, finishing grad school is my top priority. I have enjoyed working with the college population, so I would like to continue working here on campus and helping students navigate through some of their challenges while in college, whether on a counseling or administrative level.