In this edition of the SAFE Campuses Spotlight series, we meet Justin, Jaime, and Heather, students at Texas Tech University and active members of the Center for Collegiate Recovery Communities (CCRC).
While they come from different backgrounds, their struggles with substance use disorder and passion for the Texas Tech collegiate recovery community have bonded them. Read about their recovery journey and learn about the Texas Tech CCRC.
Trigger Warning: Sexual violence
Q: What would you like people to know about you?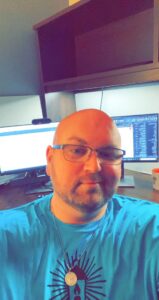 Justin: I have been in recovery since December 25, 2016, and married to my amazing husband, Marcus, for a little over a year. I am currently working on my M.Ed. in Clinical Mental Health Counseling at Texas Tech and plan on pursuing my Ph.D. in Addictive Disorders and Recovery Studies. I am also a Graduate Teaching Assistant at the Center for Collegiate Recovery Communities at Texas Tech, a SMART Recovery facilitator, and this semester I will be leading an LGBTQIA all recovery meeting at the CCRC.
Jaime: My name is Jaime, I am a person of long-term recovery. I have not used any mind-altering, mood-changing substances since September 25, 2014. I am married to my high school sweetheart Toby, who is currently incarcerated, we have a 14-year-old daughter named Brookleigh. I currently work full time managing a residential and commercial glass installation business while attending Texas Tech and homeschooling my daughter. My connection to recovery is bound together by my connection with God.
Heather: My name is Heather, I am the mother to four boys, wife to my amazing husband of 2 years, and a woman living in long term recovery. What that means to me is that I have not found it necessary to use any mind/mood-altering substances since June 18, 2013. I have been a personal trainer for the last four years, as overall health and well-being has become very important to me since getting clean. I find it very fulfilling to help others on their journey to health, whether that be physical, mental, spiritual, etc.
I am so grateful that I have been able to use my struggles with addiction as a teaching tool. I can show my children what true resiliency looks like and that no matter what life throws at you, you can overcome the hardships with flying colors.
"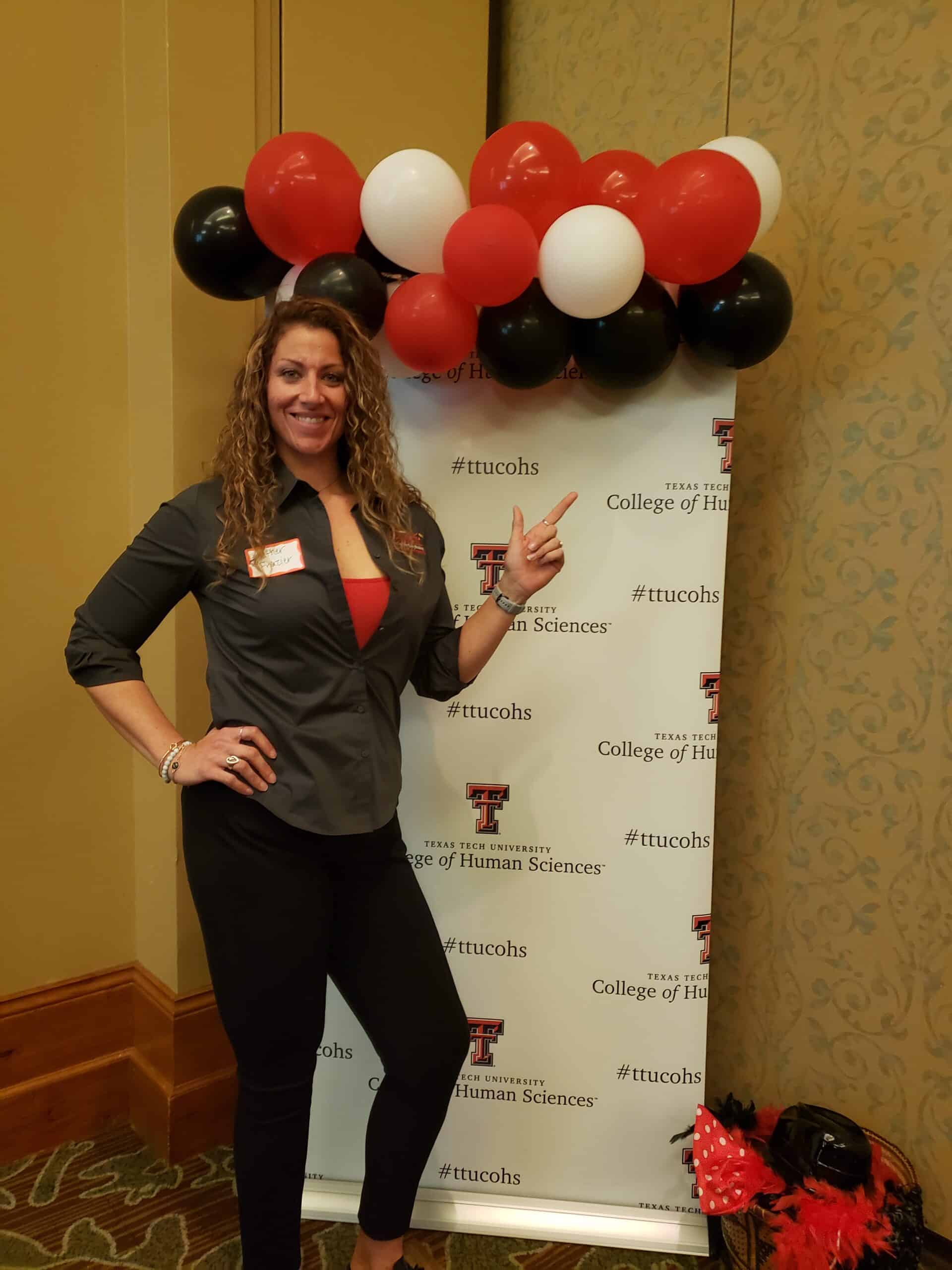 Q: What was your life like before recovery? 
Justin: Prior to recovery, my life was a mess. I battled untreated mental illness that contributed to my drug use. I spent 11 years in and out of the Texas Department of Criminal Justice. I credit the changes in my life to my recovery and my education. This is the longest period of sustained recovery I have ever had.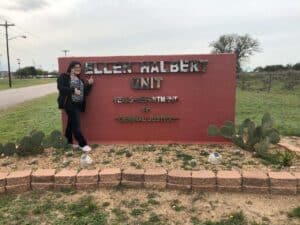 Jaime: I am a survivor of childhood sexual trauma. After being raped at 14, I learned what drinking and smoking were and once I started, I didn't know when to stop. After I graduated from high school, I moved on to harder drugs. I soon found myself addicted to pain pills that took over my life. My husband and I also have two angel babies, after losing one at seven and a half months, I took a turn for the worse.  He and I started using and dealing and just like him, I spent some time inside of the Texas Department of Criminal Justice.
Heather: Before I found recovery, I was a shell of a human being. I was not living up to the potential I had and was not fulfilling my purpose here on earth. I self-medicated most of my junior high and high school years with alcohol and marijuana, then after I graduated from high school, my use also graduated to harder drugs. Although my use was more sporadic for quite a few years, it became completely unmanageable in my mid to late twenties. After going through a traumatic event, I started using constantly. This lead to my car wreck, job loss, separation from spouse, home foreclosure, etc. I could go on and on about how bad things got for me and the people who loved me, but I prefer to speak more on the rising after the fall.
Q: What do addiction and recovery support services look like on your campus? How did they get there?
Justin: The Texas Tech Center for Collegiate Recovery Communities was established in 1986 under Dr. Carl Anderson. When the CCRC began they had one room in an old building on campus. Now we have our own dedicated space that occupies a three-story building on campus with just under 17,000 square feet. What started with just a few students now has about 135 students ranging from undergraduate all the way to Ph.D. level students. CCRC students are awarded scholarships annually ranging from $1,000 to $4,000 per academic year. The replication plan that the CCRC developed has been used by many other CRCs around the country in planning and developing their programs.
Heather: The Center for Recovery has had recovery meetings of all kinds throughout the week on campus for many years. Most of these meetings are open to the public as well and often times had a great turnout. Since the pandemic, all meetings have been made available virtually but the turnout has decreased substantially. I think that in our Center, in our University, and in our community as a whole, students and people, in general, are suffering mentally and emotionally. I hope to see our recovery population get back to its roots and flourish again.
Q: What challenges is your CCRC is currently facing in the wake of COVID-19?
Justin: As a student and staff member at Texas Tech, COVID-19 has brought about so many changes for us. Last March we went on spring break and, while we were on break, the world turned upside down. I was not an employee of the CCRC at the time, but I did see the struggles of having to transition everything online. The biggest transition during that time was the launch of our virtual lobby where students could log in to Zoom to talk to staff and other students. The virtual lobby allowed students and staff to stay connected to our community within the CCRC. But it hasn't been the same as an in-person interaction, of course. The loss of community has been the biggest challenge we have faced.
Jaime: I feel that the largest challenge that members of the CCRC are having is the lack of connection. Although we do have a virtual lobby and virtual meetings, it is still missing the personal interaction and feeling of family that we have always had.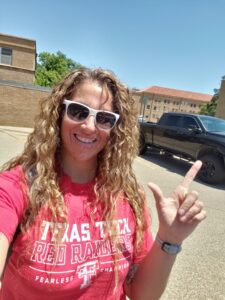 Heather: I am a member of the Collegiate Recovery Community at Texas Tech University and I also work as a student assistant here as well. There have been many hurdles to jump both for the students as well as faculty during this pandemic. The Center has always been a place for students to come together and help one another, or ask questions, or just hang out and de-stress. When we had to close due to COVID, that was taken away from us and it has been hard on everyone. Most students hadn't planned to take online courses, but everything was moved virtual after spring break. Feeling like our choice was taken away has been difficult to deal with. Some are faring better than others, but there has been a sharp decline in student involvement and enrollment.
Recovery means being able to look at myself in the mirror without being ashamed anymore. It means living a life worth living and helping others to be able to do the same.
"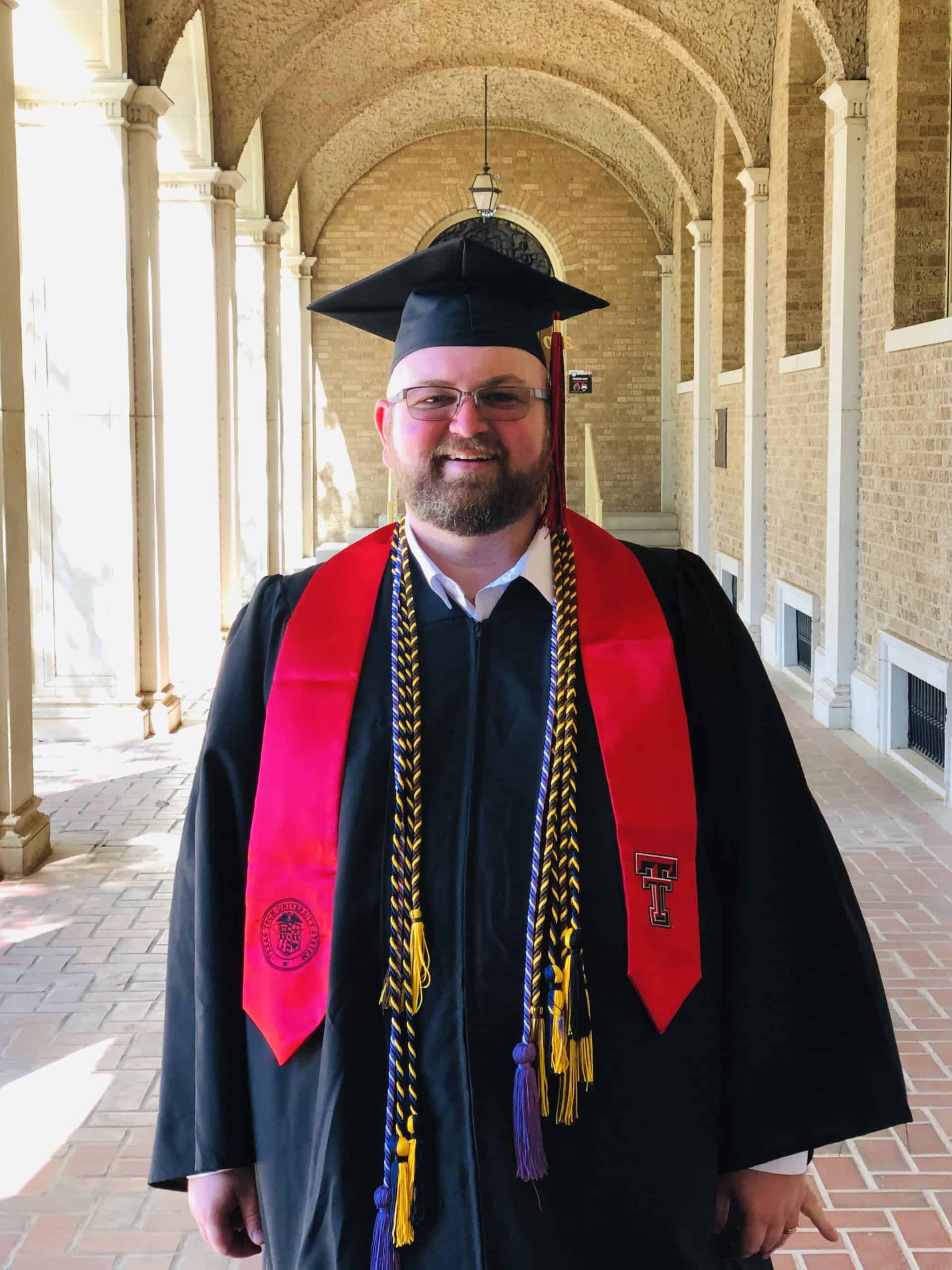 Q: What do you want people to know about the importance of addiction and recovery support services on your campus?
Justin: The biggest thing I want people to know about the addiction and recovery support service at Texas Tech is that we are equipped to work with anyone and everyone. Our services are designed to work with addictions of all types from alcohol and drugs, to eating disorders, to other process addictions. We are one of the few CRCs in the country that has a dedicated program for eating disorders.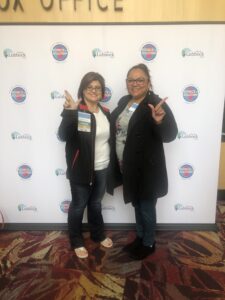 Jaime: I want not only the Texas Tech student population, but the parents and loved ones of the students, to know that we as a recovery community are here and always ready to help. No matter what the situation is, we have licensed staff and fellow people in recovery that are there and ready to help them or guide them where they need to be. We do not just specialize in alcohol and substance addiction but treat other addictions like eating disorders and various other process addictions.
Heather: I want people to know that there is a massive support system right here on campus. There is a staff of licensed therapists, upperclassmen students, and many others who are ready and willing to help others. Nothing a person is going through is too big or too small to come here for help. There is a large group of individuals who are thriving in their own recovery journey and are here to inspire others in theirs.
Q: What does recovery mean to you?
Justin: Recovery means being able to look at myself in the mirror without being ashamed anymore. It means living a life worth living and helping others to be able to do the same.
Jaime: For me, recovery means, I am renewed. My connection to God got me to where I am at today and as long I surrender to him, he will continue. Recovery means new life and it is through recovery that I was able to find mine.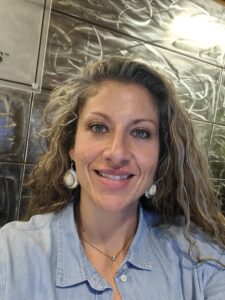 Heather: To me, recovery means giving myself the best life I deserve. This means taking care of myself physically, mentally, spiritually, and relationally. When I don't love myself and show it through my actions by taking care of myself and my interactions with others, things slowly start to become uncomfortable and I know I need to do some work.
For me, recovery means, I am renewed. Recovery means new life and it is through recovery that I was able to find mine.
"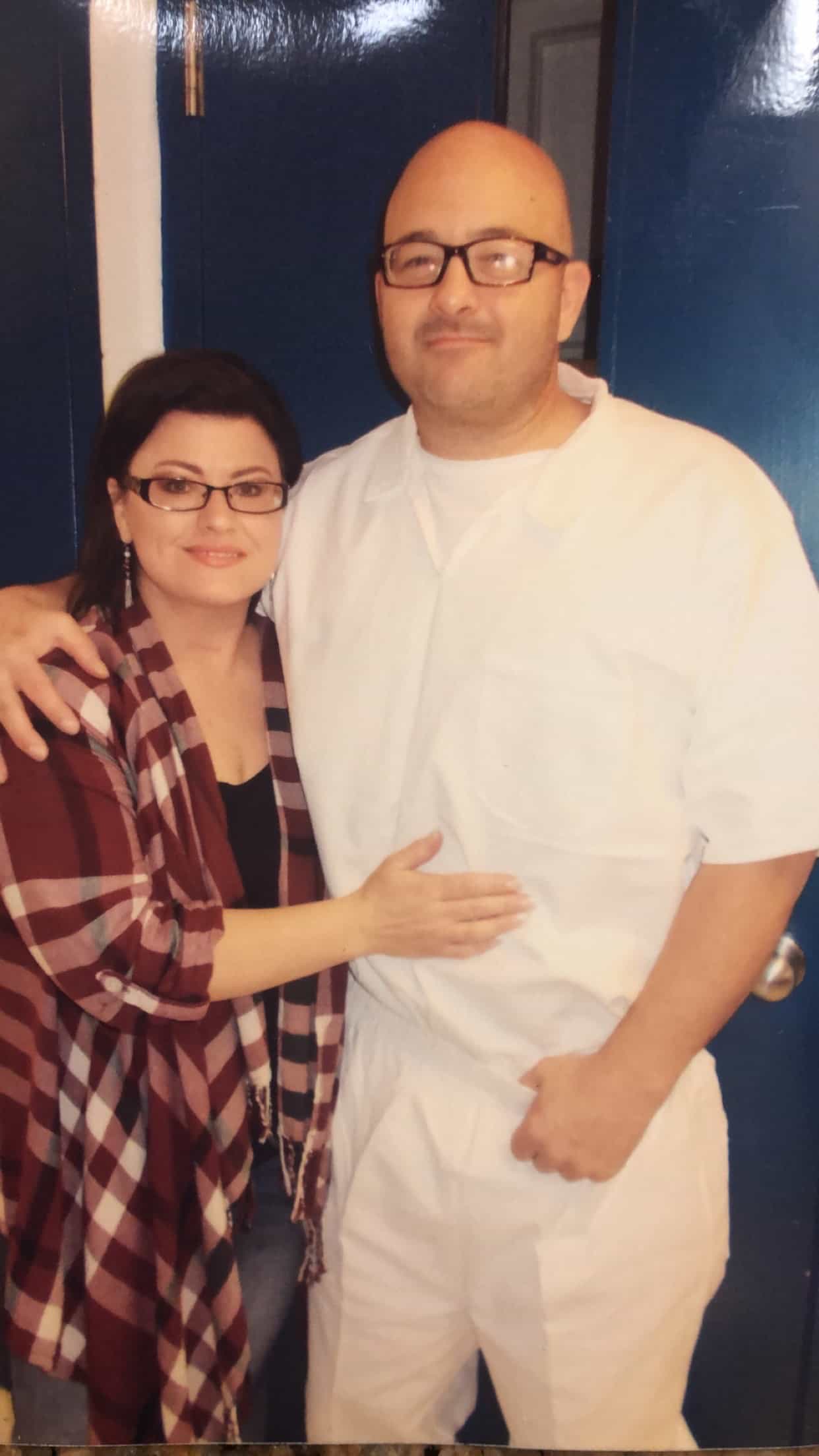 Q: Describe your plans for the future now that you are in recovery.
Justin: Once I complete school, I plan on being a professor and doing research in the areas of recovery and mental health. I also intend to continue working in collegiate recovery as well as having a private practice as a therapist.
Jaime: Once I have completed school, I would like to work with the incarcerated  population. I would like to help them and show them that no matter what your situation, there is a way out. I would like to help give them the tools to live without going back to the things they've always done.
Heather: I am a senior in my undergraduate program at Texas Tech University. When I graduate with my Bachelor's degree, I intend to start on my Master's degree. By the time I am finished with this, I should be practicing in a treatment facility as a Licensed Chemical Dependency Counselor working on my Licensed Professional Counselor credential. I intend to use my personal experience alongside my education to have an impact on my community and all those whose paths I cross. I hope to change the world one life at a time.

The Center for Collegiate Recovery Communities (CCRC) at Texas Tech University is not only one of the oldest collegiate recovery communities in the country but also one of the only recovery communities that also provides assistance for students with eating disorders. Learn more at www.depts.ttu.edu/hs/csa.