by Hannah Fitzpatrick, Associate Director, SAFE Campuses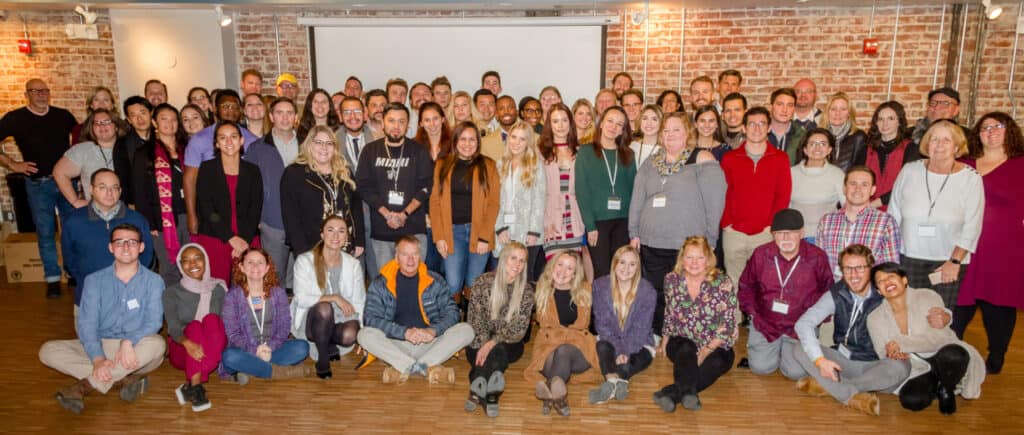 This past year we hosted our second Collegiate Recovery Leadership Academy. 52 students representing 36 campuses from across the country were accepted into the academic year-long fellowship, which began in October and ended in June.
As part of the program, students were required to implement a collegiate recovery-focused impact project on their campuses. With the guidance of an assigned mentor, the students navigated the trials and triumphs of advocating for change within their collegiate community. Students also received a full scholarship to attend the SAFE Project Collegiate Recovery Leadership Summit in Washington, D.C. where they learned about the principles of servant leadership, the importance of the collegiate recovery movement, and spent time connecting with their peers from around the nation. Students also participated in educational webinars throughout the year that helped to expand their advocacy and leadership skills.
In normal circumstances, we would have concluded our program at the Association of Recovery in Higher Education's (ARHE) National Conference in San Diego in June. Here, students were planning to present their final impact project results with conference attendees. Unfortunately, COVID-19 prevented this from happening. They did have the opportunity to share their projects with attendees in a virtual format, which you can check out here!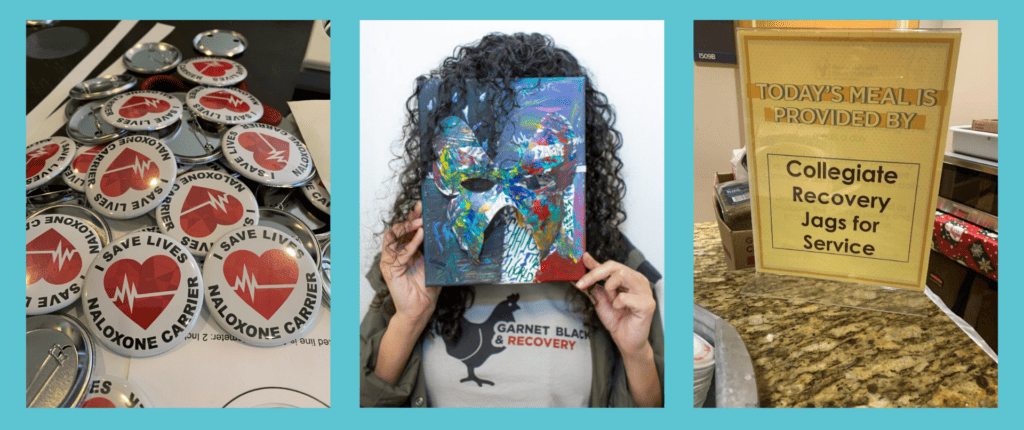 Putting in the Work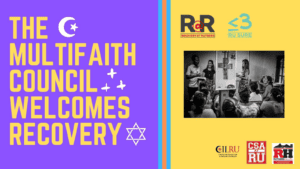 Advocating for change can often feel like an insurmountable challenge, especially given the obstacles that COVID-19 presented. There is no doubt this year has come with a lot of unexpected turns, but we are grateful for and encouraged by the resilience each of our Academy students has demonstrated.
Here are some highlights from their completed impact projects:
18 student projects helped to grow current CRC programs

3 new CRCs were created

11 student projects focused on raising awareness of SUD and/or recovery

4 student projects focused on harm reduction and/or naloxone provision and awareness

1 recovery ally training was created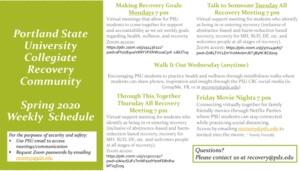 Additionally, students changed campus policies, completed in-depth research that will impact the future of collegiate recovery, raised funds for their program, and further illustrated the importance of diversity, equity, and inclusion in the field of collegiate recovery.
Work Hard, Play Hard
The Leadership Academy students spent many hours dedicated to ensuring the success of their impact projects throughout the year. But, it wasn't all work and no play! Each student also received a full scholarship to attend our Collegiate Recovery Leadership Summit in Washington, D.C. in November. The weekend was dedicated to engaging students in personal and professional development workshops, getting to know one another, and exploring our nation's capital. 

The Future of the Collegiate Recovery Leadership Academy
We are excited to announce that SAFE Project will be hosting the Leadership Academy again this upcoming academic year!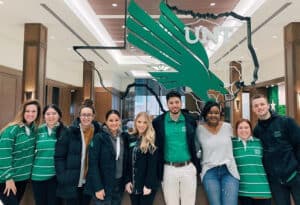 If you have any specific questions about the Leadership Academy please visit our FAQ page or email our SAFE Campuses team at campuses@safeproject.us.
Leadership Academy Resources
Page

Get answers to your questions about becoming a recovery leader for your campus.

Page

Become a recovery leader for your campus - join the collegiate recovery leadership academy.