In early 2020, SAFE Project launched the No Shame nationwide campaign to demonstrate that there is No Shame in talking about or seeking treatment for mental health and substance use disorders.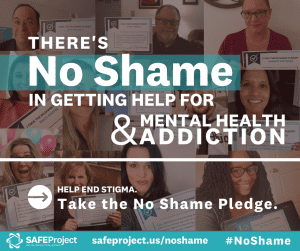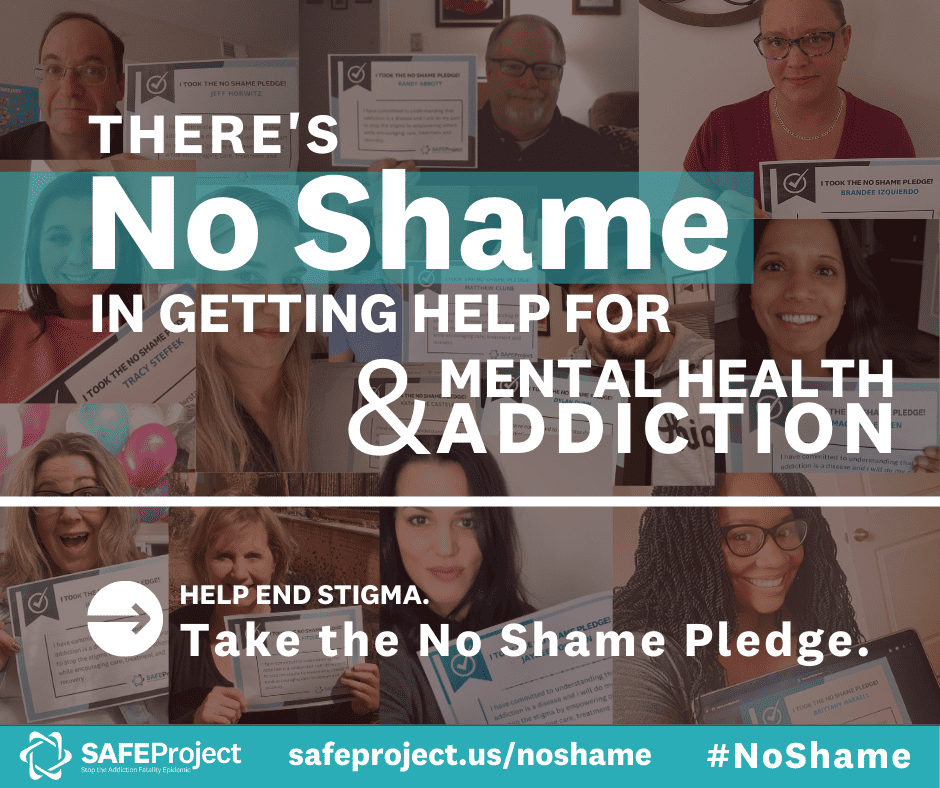 We have developed this social media toolkit for you to use to help spread the word. Materials include:
Whether you're an individual, a partner, or a community-based organization, you can use our pre-set messaging, or create your own, to share with your followers a personal story or an example of what you are doing to reduce the stigma.
Get others involved and ask your network to take this simple pledge!  We're creating a map to track commitments from around the country and we're challenging you to get your community and state represented on our map!  Help us signal to our country that hope and solidarity exist across our nation. 

Remember, please keep in contact with us as you share, and:
Always use the hashtag #NoShame.

Send us news articles referencing the No Shame campaign at

community@safeproject.us

. 

Let us know about any feedback you receive.
Thank you for your support in helping to spread awareness and shine a light on stigma.  Together, we can save a life every day!
SAFE Project Staff