Advocate for change, stand up, and speak out against stigma!
May is Mental Health Awareness Month. For people experiencing mental health conditions, stigma barricades them from tools that can help them on the road to recovery. We all play a role in removing these roadblocks.
This May, I invite you to take a stance as an advocate for change. Stand up and speak out by joining SAFE Project's No Shame Movement and journey away from the undue blame, shame, and labeling that arises from the multiple sources of stigma.
Why No Shame May?
According to the 2020 National Survey on Drug Use and Health, 40.3 million Americans had a substance use disorder in the past year.  At the same time, millions of people were also affected by mental illness: 1 in 5 U.S. adults, and 1 in 6 U.S. youth aged 6-17.
Of those impacted, 27 million are untreated for mental health and wait an average 11 years from onset of the symptoms before ever reaching out for help, while only 18.5% who needed treatment are receiving it.
Many don't receive the necessary help due to the stigma surrounding these disorders.
For this reason, SAFE Project is raising awareness about the sources and impact of stigma.
The Impact of Stigma
Stigma is something everyone has seen – and has likely experienced – in some capacity.
Throughout my life, I have witnessed firsthand the rippling and harsh impact on individuals that I know and love.
Stigma is so real, yet so tough to define. Think about it: how would you respond if asked to give a definition to the word? Tough, right?
It seems that it is easier to define what stigma looks like (an unjust judgment with gestures), how it makes you feel (powerless, frustrated, hopeless, alone and isolated) or the damage it causes (scars to mind, body, and soul).
Even as I sit here tapping letters into words on my laptop, I feel a cloud – a kind of weight and sadness coming over me from memories of stigma that I've witnessed in my life. People are labeled, blamed, and shamed for who they are, for a characteristic trait, for where they come from, for a diagnosis, or for their class, ethnicity, and race.
Types of Stigma
Stigma is not just one thing. It comes in many forms and from many sources: public, self, and institutional. It can be directed towards behaviors, physical characteristics, ideas, and more.  People can be stigmatized for more than one thing at a time:
Public stigma: stigma that is aimed by the broader public at individuals for doing or saying something that society thinks is inappropriate. It is common to hear this kind of stigma referenced as social or societal stigma. Public stigma often manifests in negative/discriminatory actions or policies aimed against the behavior, idea, or group in question. It results when society encourages negative attitudes or beliefs towards a certain group of people.
Individual/self-stigma: stigma that is aimed by individuals at themselves, usually because of internalized public stigma. Individual stigma may cause people to think negatively about themselves or their actions and, as a result, hesitate to share that they are having a problem or that they need help.
Institutional stigma: stigma by governments, hospitals, schools, and religious organizations. Institutionalized stigma works hand in hand with social stigma to create a hostile environment towards a behavior, idea, or group of people.
In some instances, I have seen stigma rob individuals of their true identity and envelop them with a haunting fear – a fear of what others would think of them (societal stigma), fear of asking for help from health care providers and social or human service professionals so much so that they secretly suffer and endured symptoms their entire life (institutional stigma), and fear of inadequacy, feeling like they'd never be good enough, that they'd never belong, or even deserve anything better (individual stigma).
I have seen stigma rob individuals of their true identity and envelop them with a haunting fear.
"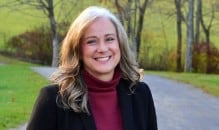 Want to Make a Difference?
Join the No Shame Movement as an advocate during No Shame May!
SAFE Project stands solid on the view that there is no shame in asking for and receiving help for mental health or addiction challenges.
In 2020, SAFE launched the No Shame Pledge as a way to provide large-scale stigma reduction education and empower advocacy and action on the topic. During SAFE Project's No Shame May campaign, you are invited to join the No Shame Movement:
When You Join SAFE Project's No Shame Movement…
You become a force multiplier in a national movement to combat stigma
You understand that it is OK to ask for and to seek help
You contribute to conversations on the topic of addiction and mental health
You engage in hope inspiring action as an advocate to eliminate stigma