Recovery is a process rather than an end state, with the goal being an ongoing quest for a better life.
"
Recovery is a process of change through which people improve their health and wellness, live self-directed lives, and strive to reach their full potential.
Here are just a few of the different types of recovery pathways:
Natural Recovery
Recovery Mutual Aid Groups
Medication-Assisted Recovery
Peer-Based Recovery Supports
Family Recovery
Technology-Based Recovery
Alternative Recovery Supports
Each person's recovery journey is unique and can change over time. Unfortunately, sometimes people in recovery are not accepting of the different avenues to recovery outside of their own. This can result in shaming, stigma and other negative consequences instead of a supportive and inclusive recovery community.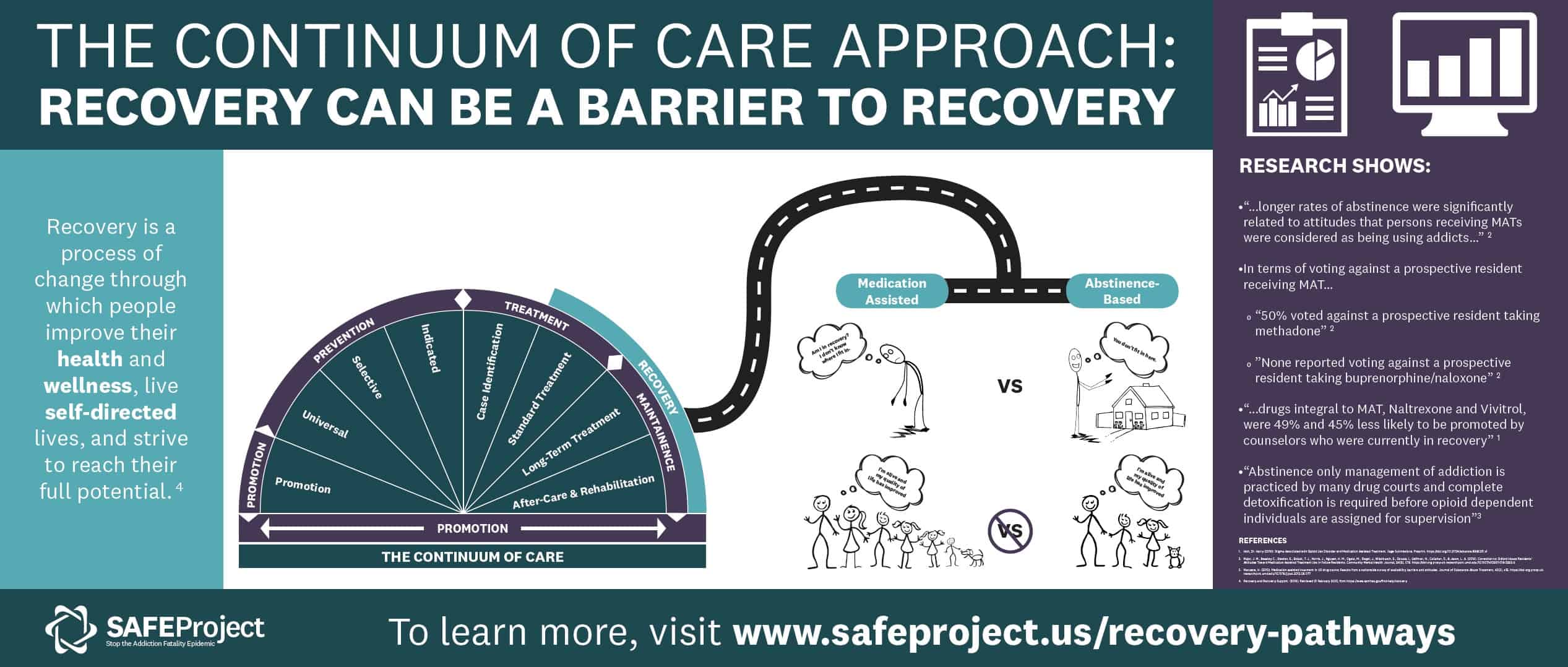 At SAFE Project, we advocate that all recovery pathways are valid. We encourage anyone in treatment to seek a path that works best for them. Sometimes, even multiple pathways or a blended approach works best. It's important to promote awareness of the barriers that people in recovery face and speak up for inclusiveness when we can.
SAFE Project first shared our Recovery Pathways poster at the
2020 Virtual Rx Drug Abuse And Heroin Summit.