What #NoShame Means to Me
#NoShame means different things to different people.
In 2020, SAFE Project launched the #NoShame nationwide campaign to demonstrate that there is #NoShame in talking about or seeking treatment for mental health and substance use disorders.
What does #NoShame mean to you?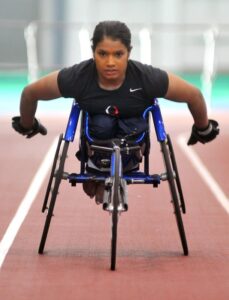 As a woman with a disability adopted from India, being #NoShame means not letting the outside world dictate what I can and can not do.
What others may perceive as negative characteristics that could define me, I chose to redefine as strengths. They make me unique and have led to some great opportunities.
There's #NoShame in redefining expectations. That's why I took the pledge.
– Maggie Redden, Communications Manager, SAFE Project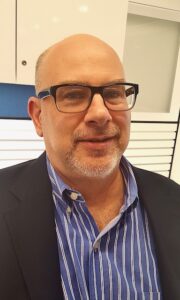 If I've learned anything in my nearly 35 years in this field, it is that it's enormously difficult for individuals with addiction and mental health disorders to acknowledge their deadly health issues and take that first step towards seeking help. Stigma and shame add a nearly impenetrable barrier to the recovery process.
In joining SAFE Project's #NoShame Campaign, you can help to deconstruct these obstacles, ensuring that more who need critical treatment and recovery support services will step forward, finding newfound freedom and achieving happy and productive lives.
– Matt Clune, Senior Director, SAFE Workplaces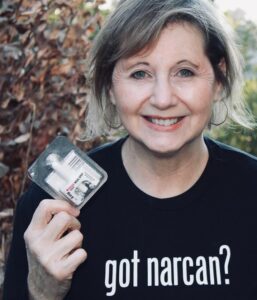 You've heard us talk a lot about naloxone, the opioid overdose reversal drug. But, did you know that many communities and organizations now offer virtual Naloxone training AND will send you the naloxone for free? I was trained in Arlington, VA!
If you are willing to learn CPR, then it's time to learn how to save a life with Naloxone. I signed the #noshame pledge because I believe there's #noshame in saving a life or carrying Naloxone.
– Gena Fitzgerald, Senior Director, Strategic Communications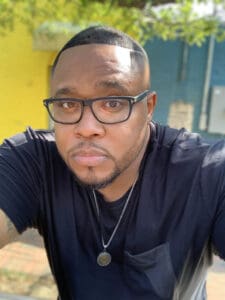 I've learned that adversity isn't an exclusive experience. Everyone faces it and fights to overcome it. #NoShame represents my personal mantra to tackle challenges head-on without fear and self-consciousness. 
I took on the #NoShame pledge to join the community of fighters who support each other without judgement and fight to break down the stigma facing anyone dealing with addiction.
– Richard Washington, Program Manager, SAFE Communities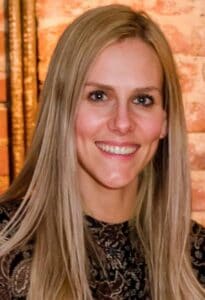 #NoShame is important to me because being my best self means prioritizing not only my physical health, but my mental health as well.
I signed the #NoShame pledge as a reminder to myself and to others that getting help for mental health challenges is no different than going to the doctor when I'm sick.
– Hannah Fitzpatrick, Associate Director, SAFE Campuses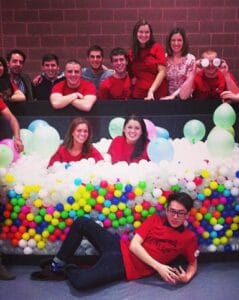 This is a picture of me on the day I learned the power of #NoShame. While working at a TEDx event during my first year of college I watched a woman share her story of addiction and why it led her to start the Collegiate Recovery Community at Ohio State.
After years of carrying around shame regarding the addiction in my family, hearing her speak so bravely and openly was a moment that truly changed my life. To me, signing the #NoShame pledge is a promise to pay that forward.
– Dylan Dunn, Technical Assistance Manager, SAFE Campuses

Resources: Learn More About Mental Health & Addiction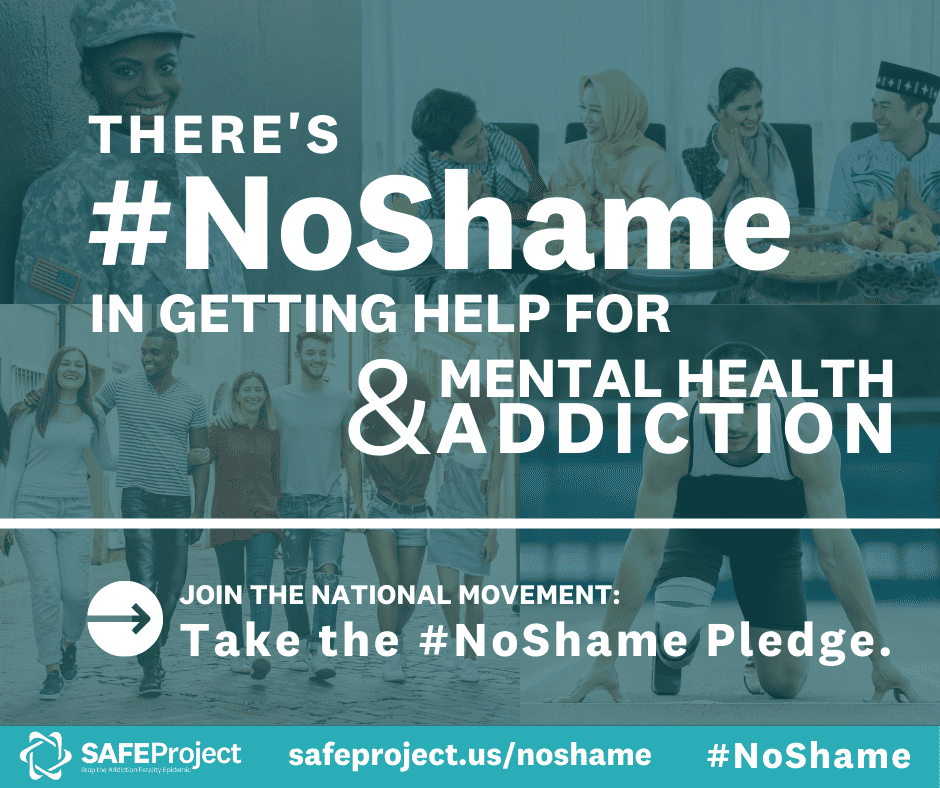 SAFE Project Treatment Locator
Help Remove the Stigma: Your Words Matter
Mental Health & Addiction Resources
Friend in Recovery? How to Have Their Back
Anxiety in Mental Health: #JustTheFacts